My Daughter Scared the Life Out of me! 13 Moms Confess How Childbirth Actually Felt Like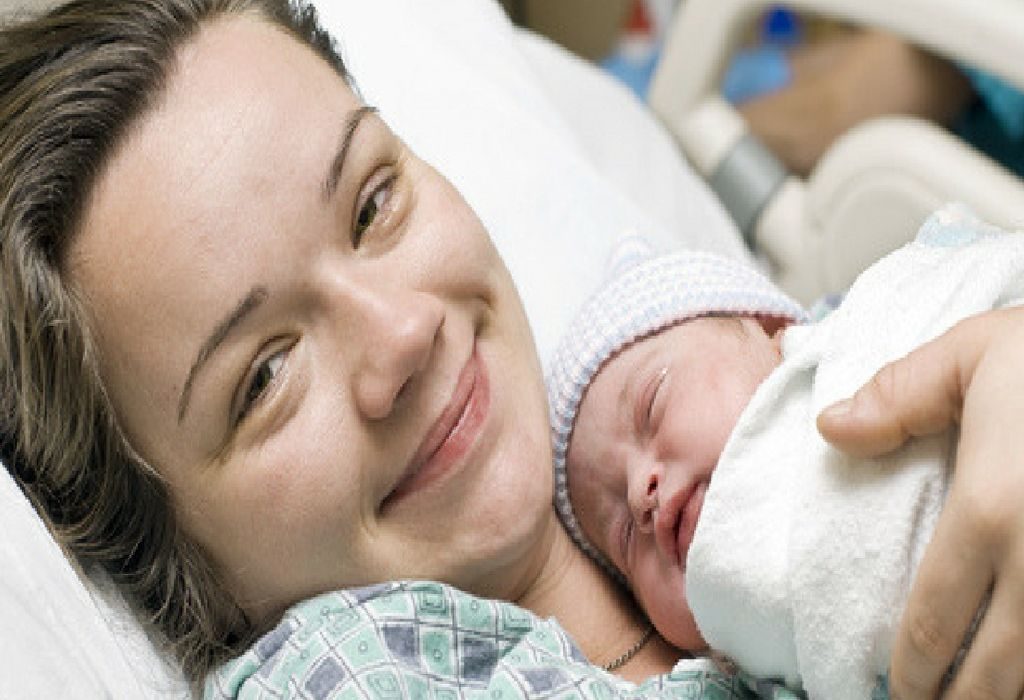 In this Article
We salute and celebrate the miracle of childbirth, with these gruelling, tear-packed yet amazing real-life childbirth stories shared by inspiring and brave real moms in their own words.
Motherhood is a miracle, isn't it? It is indeed a superpower to bring a whole new human into the world! Every birth is special, and the story of every birth is unique. This is a story that every mother holds close to her heart and can never, ever forget.
We at World Of Moms love to listen to and share these extraordinary stories of childbirth that are unique to every mom. This is why we have collected for you some real stories shared by WOM moms – stories that reveal the trials and tribulations women go through to become mothers. Here's to all of you brave and gritty women out there – our salute!
Real Childbirth Stories from Real Moms
These are the stories of 13 brave women who walked through hellfire to bring life into this world.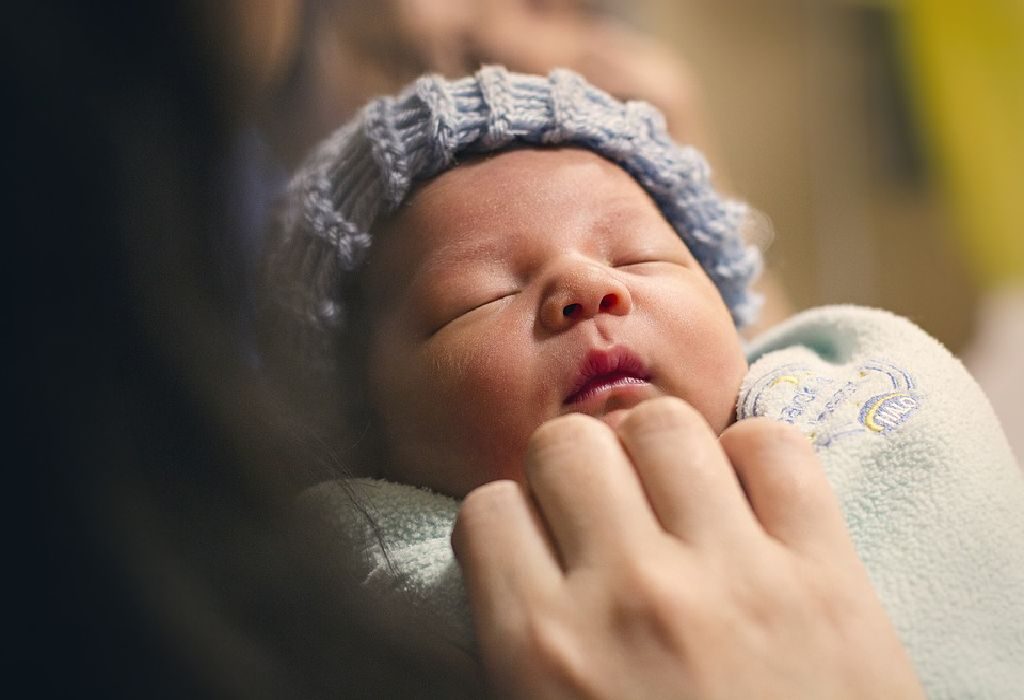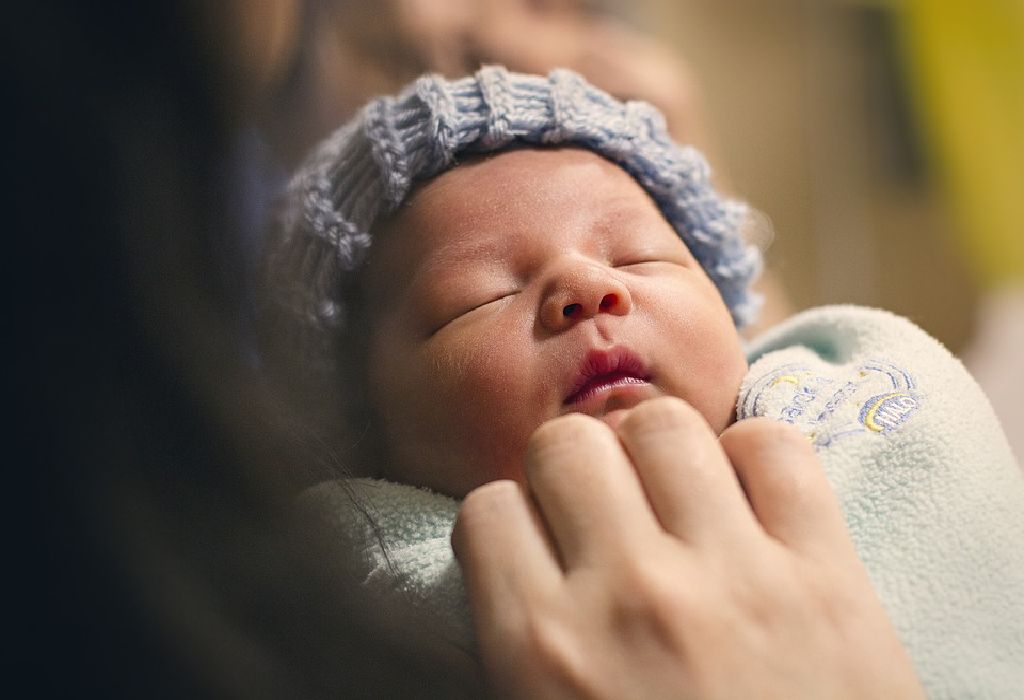 1. Shweta Kumar (Kozhikode) – "C – section pain is real, and no, it did not make me a bad mother."
When Shweta shared that she was going to have a C-section, she got a couple of strange reactions.She was almost led to believe that C-section deliveries are somehow less 'real' as the pain experienced in C -sections is lesser than labour. And since she isn't getting to experience labour, she is missing out on a bonding experience. Some even indicated that C-sections are unnecessary and born out of a fear of labour pain! She was getting a C-section only because "she wasn't brave enough" to face the real thing.
However, Shweta went on to have a safe delivery, which is the most important thing for both mother and baby. Her experience was a very real one, thank you very much! Shweta asserts that cutting open her stomach for her baby in no way makes her a bad mother. The pain is real, and the joy is real too. We echo Shweta's words! You tell 'em, girl! No one can validate your motherhood, but you. Shweta has described what she went through what she went through and how she battled the naysayers
2. Meenakshi (Pune) – "There was nothing normal about my normal delivery."
For Meenakshi, the experience that would change her life turned out to be a nightmare. She had a normal and healthy pregnancy. She was extremely hopeful that she would have the delivery that she was expecting for – fast and easy. She was in perfect shape, and her doctor had assured her all would be well.
However, once she commenced labour, Meenakshi quickly found out that she was in for a hard time.
In spite of her cervix being dilated 8 centimetres, the baby wasn't ready to descend. With local anaesthesia administered, Meenakshi could barely feel her legs, let alone pushing harder to compensate for the baby's unwillingness.
She had to undergo a dreaded episiotomy (a cut made at the opening of the vagina) to get her daughter out.
This was not something that was discussed before the delivery while chalking out the birthing plan. She was left shocked and helpless. She further recounts, even after five months from the birth of her child, she is still recovering from the psychological and physical trauma. You can read all about Meenakshi's ordeal here.
To avoid such complications, Meenakshi advises women to do what she had not paid much attention to – check their doctor's credentials and the availability of emergency facilities at the hospital during selection.
It is indeed critical to ensure that the hospital you choose has all emergency facilities such as a neonatal intensive care unit or an intensive care nursery. The doctor who tends to you and delivers your baby is potentially in charge of you and your baby's life. We would like to reiterate Meenakshi's advice, about checking your doctor's credentials and his/her experience of handling complications in pregnancies.
3. Sneha Puruswani (Pune) – "My daughter scared the life out of me."
Sneha had a healthy pregnancy and was taken to the hospital in time. Her labour went swimmingly, except for this one thing that scared the life out of her – her daughter didn't cry immediately after birth. She remembers the horror she felt when her daughter didn't announce her presence to the world. Thankfully, her little one eventually did, much to Sneha's relief.
Although it is quite rare, babies sometimes don't bawl after birth. It can be hard to tell if the newborn is breathing or not, since breathing is a new bodily function, one that the baby has never had before. (In the womb, oxygen is delivered to the baby via the placenta) This is why crying is considered so important – it indicates that your baby is normal and healthy and that the baby's breathing is functioning properly.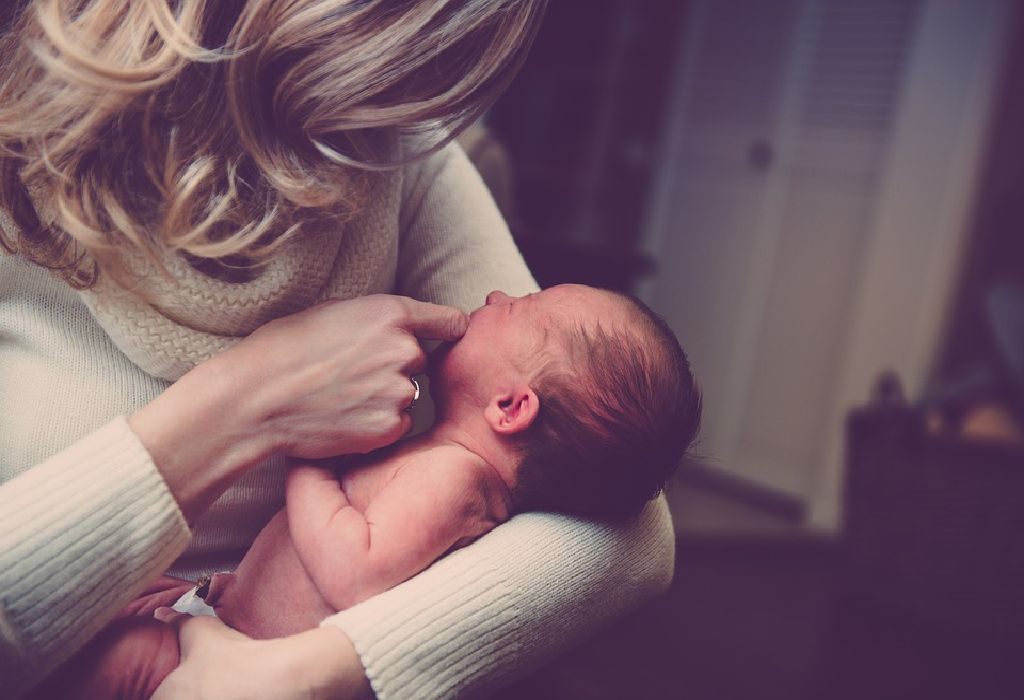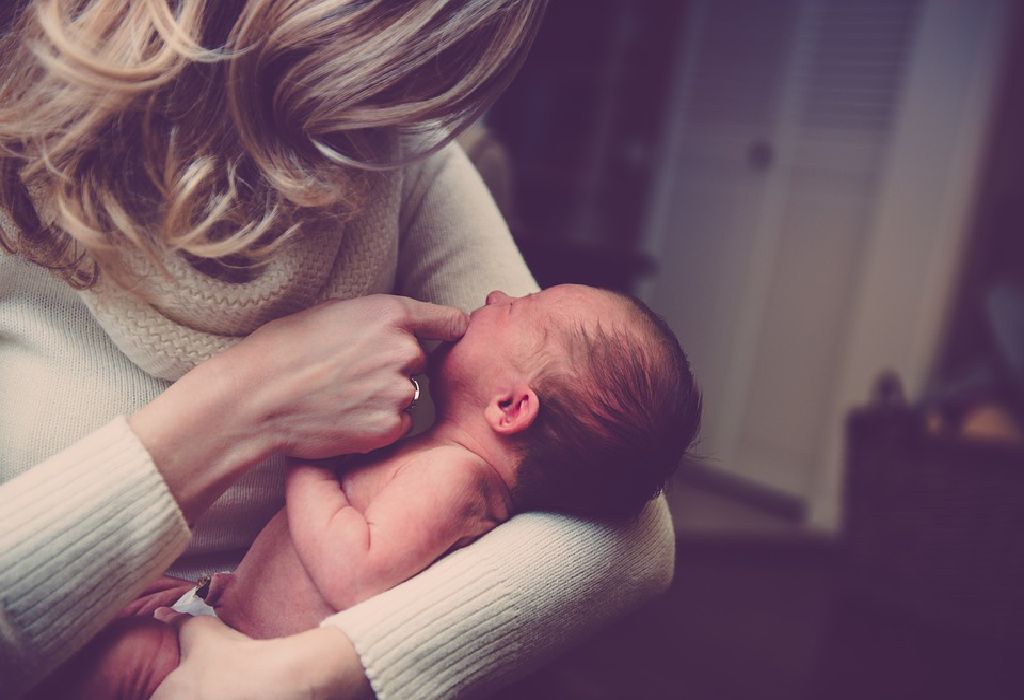 4. Vimala Shevale – "I didn't think I would make it."
Vimala was preparing for the birth of her first child. Her delivery was due in a week now. Everything was set. Suddenly, as she was going to have dinner, she felt a sharp twinge, as if someone was wringing her insides. This was not like the pain she had experienced before.
She knew this was it. Everything escalated so quickly that as soon as her husband hailed a rickshaw, her water broke.
She remembers telling her husband she wouldn't be able to make it.
But fortunately, they reached in time for the birth of a precious, healthy, baby boy. Phew.
5. Ramya Sheshadri (Bengaluru) – "It all happened too soon."
As soon as Ramya's water broke at 11.30 P.M., she was rushed to the hospital. Luckily enough, her daughter was born at 4.52 A.M. In less than six hours! It was a quick and easy delivery, and Ramya believes there's a reason for that – her little daughter had decided not to cause her any pain. To this day, she believes she has been extremely lucky to have such a speedy delivery. Here is Ramya's baby-meet-cute story.
With the average labour time being anywhere around eight to twenty hours, we'd say Ramya was indeed blessed to have such a quick delivery. Did you know the longest delivery ever recorded was in the case of a Polish lady called Joanna Krzysztonek who was in labour for 75 days?!
6. Akshata Ram (Bengaluru) – "It felt like we had known each other for ages!"
Akshata was dreading labour pain for a long while now. She was worried sick about how it would turn out for herself and her baby. But when her daughter was born, she was besotted by her instantly! Akshata felt like she had known her baby for ages! What's more, her daughter also seemed like a natural at breastfeeding, just as if she had always known how to do it. Akshata says, "Watching her made me instantly forget all the pain that I had endured."
Did you also feel like Akshata when you first saw your baby? Well, you and your baby have been together through every breath for the last nine months, and that results in a bond that lasts for a lifetime. It is only natural that you and your little one feel so close. Here's a fascinating fact for you – An unborn child has a powerful sense of smell. That is how newborns recognize their mothers. Hence after birth, your little one can recognize you immediately without having to know how you look. Isn't this amazing!
7. Jasmeet Kaur (Thane) – "C-section does not make me a bad mother."
Jasmeet had a C-section delivery. Her experience taught her quite a lot, but one of the biggest learnings was – C-section is no less painful than labour! The surgery hurt her quite a lot once the effect of anaesthesia had faded away.
It is often believed that C-section is not as painful as a vaginal delivery, or is the 'easy way out'. But ask any mother who has been through it, and she will tell you – not only is the process very challenging but recovering from a C-section can also be intensely difficult. Jasmeet says she had the longest postpartum menstrual period of her life, lasting for almost 15 – 40 days! Whoa! You can read all about Jasmeet's childbirth experience here.
8. Damneet Kaur (Bengaluru)- "Trust your medical team and be prepared for the celebration!"
Damneet was going to get a C-section. She was a little apprehensive about it, but thanks to a wonderful medical team, she was reassured and left feeling a little less worried. This helped her prepare a lot better for her hospital experience and the arrival of her little one. What you carry in your hospital bag is an important detail.
When the red-letter day arrived, she carried with herself her trusty pregnancy jeans, and a little makeup to look her best for this legendary picture. It all turned out okay! Here is her childbirth experience.
Carrying a little makeup and comfortable yet photo-friendly clothing to get changed into is indeed a brilliant idea. It ensures that you are dressed for the occasion of taking your little one home. Most importantly, comfortable and thick clothing keeps your stitches safe and protected.
9. Satabdi Mukherjee (Bengaluru) – "The breathing exercises didn't work, and I was shocked at what my doctor said to me."
Satabdi had a normal, healthy pregnancy but a rather difficult delivery. She had trouble pushing, and the regular breathing exercises she was told to follow didn't work either. But here's the last straw – she couldn't believe what her medical team actually said to her! The doctor commented – you aren't co-operating! Read Satabdi's full account here.
Labour is hard. You experience pain like never before. Doctors and medical health professionals need to make the experience better and easier for you. However, most of the times, women have quite a tough time with their medical team. The nursing staff and doctors are often neglectful and disrespectful. Not done! We totally agree with Rachel from the TV show Friends – "No uterus, no opinion!"
10. Anubhuti Mehn (Surat) – "My son was born on my father's birthday."
Anubhuti remembers the four days of anticipation before her little one was born. Every morning, she would wake up feeling like that was going to be the day, only to wait for more. Perhaps it was only destined to be so since her little son was born on her father's birthday! What better than to have your child share his birthday with his beloved grandfather? This is Anubhuti's overwhelming experience, in her own words.
Sometimes, lady luck is extra kind to you. Not only did she bless Anubhuti with a beautiful and healthy baby but also made sure that he was born on Anubhuti's father's birthday, to make it even more memorable.
11. Daksha Prabhakar (Pune) – "I wanted my daughter to share a birthday with my son."
Daksha's baby girl was in a breech position, and she was going to have a C -section. Her due date was just two days before her son's birthday. She wished she could have the joy of celebrating both her children's birthdays on the same special day. So, she decided to do something that was a risk of sorts. She delayed her delivery, and waited for two days to give her young son the best birthday gift of his lifetime, a brand new baby sister!
Daksha pulled off quite a risky one there! Nowadays, many women deliver their babies via a scheduled C-section procedure, but childbirth is still a high-risk and unpredictable thing. It's tough to get the exact details about what it's going to be like. If you too are planning to get a scheduled C-section, we recommend you discuss this in-depth with your doctor and follow his advice. He knows best.
12. Neelam Chitnis (Pune) – "This was not what I expected out of my second delivery."
This was Neelam's second child. Her first delivery was long and hard, and she was expecting it to be the same this time. As her due date came closer, she grew worried about the labour pain. She had prepared herself for the worst.
On the day of her delivery, however, she was pleasantly surprised. She was rushed to the hospital on a sunny Sunday morning at 9 a.m. This time, the labour was extremely fast and easy! She delivered a healthy baby boy at 11.30 a.m., in less than three hours, and with much less pain than her first delivery.
Childbirth is unforeseeable like that. You cannot predict what will happen. What you can do is, take a deep breath, believe in your support system and your medical team, and think about how you will finally get to meet the little miracle resting inside you.
13. Jayashree Raje (Thane) – "It took me 20 hours and felt like it would never end."
Jayashree had long and hard labour. Although her cervix had fully dilated, her daughter was not ready to come out yet. She remembers her ordeal that lasted for 20 long hours! But this mommy felt everything was worth it once she set her eyes on her beautiful baby girl.
This is exactly what all mothers go through. Childbirth, be it two hours or twenty hours, is never going to be a cakewalk. However, we are sure moms forget all of their pain when they behold their little angels!
It is indeed amazing to read these gruelling and inspiring stories of real moms. Motherhood and childbirth are beautiful experiences. Yes, they come with immense challenges, but there is one thing every mother agrees with. Holding your baby close to you and feeling their breath makes every bit of the journey magical and worthwhile. We're sure you have an equally interesting and gritty story that you can share in the comments, about the birth of your little one.