6 Ways You Can Keep Your Child Safe From the Disease That Killed 800 Children Daily in 2016!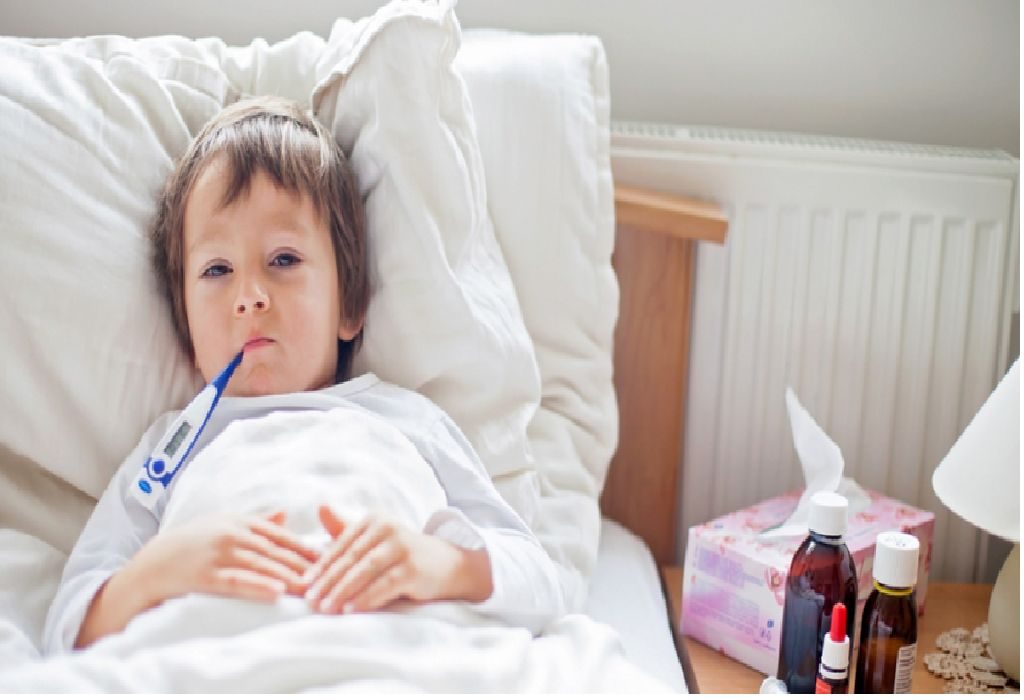 India as a country is highly vulnerable to mosquito-borne diseases. Our changing weather and tropical climate, unfortunately, make for a hospitable environment for mosquito breeding.
Every year, we see several reported cases of mosquito-borne diseases like dengue, malaria, chikungunya, etc. With the recent spate of floods across South Asia, the Red Cross has warned that India is at even greater risk of these deadly diseases. As per the WHO, these vector-borne diseases are the cause of more than 1 million deaths annually across the world. While mortality rates in India are in better control now, these diseases still leave a lasting effect on the individuals afflicted by it.
But what's perhaps the most worrying is that these diseases can have serious consequences for the ones whose bodies aren't yet fully developed to battle them – children.
The WHO reports that malaria alone kills more than 600,000 people every year, most of them children under 5 years of age. In fact, in 2016, malaria caused 800 deaths in children under the age of 5 on a daily basis This age group is not yet prepared to fight off or deal with the infection since the immune system isn't yet developed. This means, when young children and school-going children get infected, they often take quite a while to fully recover even if the diseases isn't fatal for them, resulting in absenteeism from school, physical weakness, and the subsequent stress of catching up with their peers in academics as well as overall development.
How Mosquito-borne Diseases Affect Kids
With increased accessibility to medical care, India has gained some control over the mortality rates from mosquito-borne diseases. However, the effects of mosquito-borne diseases in young children can still be significant, mainly because they are at a delicate stage of life. The dangers of mosquito bites and the consequent diseases include:
1. Overall Development Impaired
As per some studies, malaria, one of the most common mosquito borne diseases seen in children, can impair cognitive development, including speech and language development. Cognitive development can be severely impaired even after recovery from severe forms of malaria. In fact, uncomplicated episodes of malaria too can affect development. Malaria and dengue can also affect the physical growth and nutritional status of children. Certain effects of these diseases linger even after recovery. Joint pain is one of the most common remnants of a dengue infection. Experts suggest that the level of severity of the disease has a direct relation to the level of impairment in growth of development. This underlines the need for prevention and early intervention to prevent long term effects of these diseases.
2. Academia and School Absenteeism
Mosquito-borne diseases lead to higher cases of school absenteeism, with malaria being the most common cause of children missing school in infected areas. Children in infected areas can suffer an average of two to three malaria attacks a year, which means frequent missed days from school. School performance too is impaired despite recovery from malaria and dengue. These diseases can adversely affect language, speech and mathematical skills in children.
Watch: Why Are Mosquitoes So Good at Carrying Disease?
Key Takeaway: Mosquitoes are one of the most annoying bugs on this planet, but they are also one of the most deadly. Find out which mosquitoes are deadly and how they can infect your child.
Number of School Days Missed Due to Mosquito-borne Diseases
| | |
| --- | --- |
| Disease | Average no. of school days missed per attack |
| Malaria | Estimated 7 days (3) |
| Dengue | 7-15 days (4) |
| Chikungunya | 7-14 days (5) |
Note: Estimated school days missed for malaria and dengue are based on doctor-recommended recovery time. Actual recovery time can vary across children, with some studies stating that 14 school days (6) are required for recovery from malaria. The child may end up missing more school days in case he has acquired a more severe form of the disease.
Prevention of Mosquito-Borne Diseases
As parents, it's necessary to act on prevention of mosquito bites to keep the little ones safe. Here are some simple measures to help keep your precious ones away from problems caused by mosquitoes:
1. Dress Your Child in Clothes with Maximum Coverage
Wearing full-length and full-sleeved clothes provides ample coverage of skin and leaves minimum skin exposed and vulnerable to mosquito bites. Select light-coloured clothing for better protection from mosquitos. Knits and cotton clothes allow your child's skin to breathe. Longer pants, long-sleeved tops, socks, closed shoes, etc. are ideal for outdoors. You can even make a suggestion in your child's school to provide temporary relief from uniform standards to ensure your child's protection.
2. Pick The Right Repellent
Today, repellents are available in a range of forms like creams, liquid vaporizers, roll-ons, patches and sprays. Choose the best one according to your child's preferences. Keep two separate types of repellents that are ideal for indoors and outdoors respectively. Good mosquito repellents, like the range by GoodKnight, work for about 12 hours after application and are an excellent choice for maximum protection. Make sure you use a mosquito repellent both indoors and outdoors. Before your child leaves the house, use GoodKnight Fabric Roll-On to dab 4 dots onto their clothes. This will repel disease-causing mosquitoes.
3. Ensure Fumigation in Your Area of Residence
Regular spraying or fumigating is essential to get rid of mosquitoes and provide a healthy living environment for your child. Speak to your society's in-charge about this.
4. Invest in Mosquito Nets
Keep the mosquitoes away with the age-old solution of mosquito nets. They have the additional benefit of ventilation as well.
5. Clear Stagnant Water
Stagnant water is extremely conducive for mosquitoes to breed. Try to clear any stagnant water around the house to prevent mosquito breeding. Keep changing water in water containers regularly and wash them well before refilling.
6. Use Mosquito Repellent Fragrances Around the House
Certain fragrances and scents like lemon grass, neem, eucalyptus, lavender, etc., repel mosquitoes while sweeter, floral scents tend to attract them. Choose accordingly.
Mosquito-borne diseases can affect your child's school performance not just in the short term, but also have overall detrimental effects and unpredictable future implications. Ensure to take these simple measures at the right time to save your child from these implications. Stay safe.
?>