Sattu Milkshake Recipe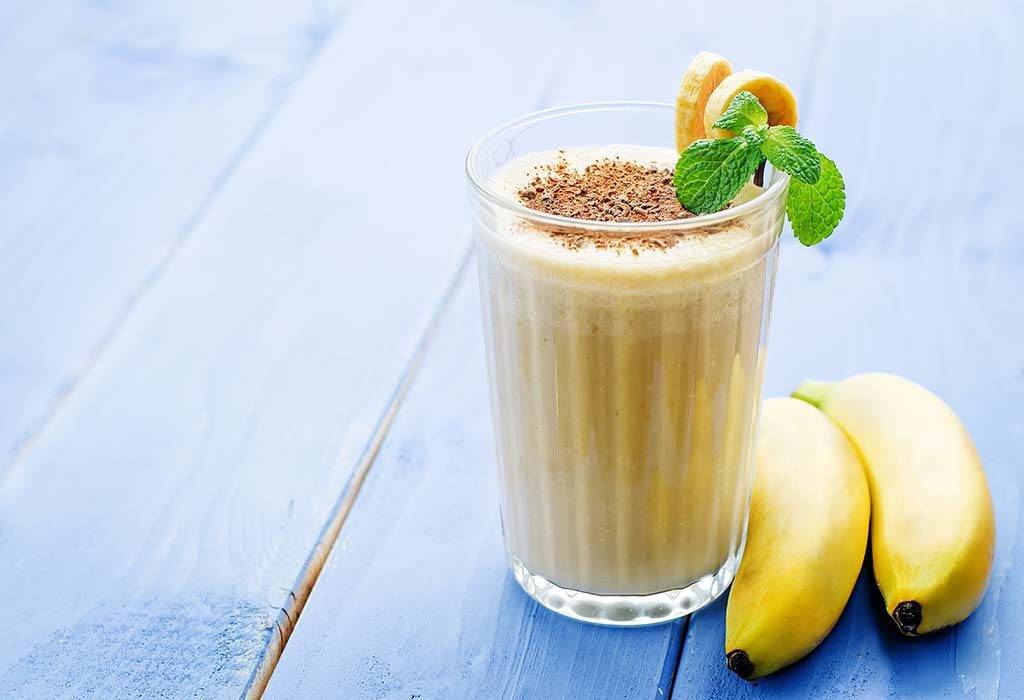 In this Article
Sattu is roasted black chickpea powder. It is a powerhouse of vitamins and minerals and a versatile ingredient to make many things from. One might not like the raw taste of it just by itself but a sattu milkshake for babies could be made in a way that they would love and you will also have the satisfaction of feeding nutrient-dense food to your little one. Sattu is more common on the eastern side of India like Bihar and Odisha, but it has now made its way all over the country. Sattu tastes best to kids when it has a sweet tinge to it and this recipe will incorporate natural sweetness which is free of sugar and preservatives.
Cooking Time
| | |
| --- | --- |
| Type | Time (hh:mm:ss) |
| Preparation Time | 00:05:00 |
| Cook Time | 00:05:00 |
| Total Time | 00:10:00 |
Cooking Method
Gas stove and blender
Type of Meal
Vegan
Suitable For
Any toddler above 20 months of age
Meal Schedule
Breakfast/Evening
Recipe Type
Main dish/Snacks
Ingredients
| | |
| --- | --- |
| Ingredients | Quantity and Volume |
| Sattu powder | 1 cup |
| Grated Jaggery / Maple syrup / Honey (optional) | 2 tsp |
| Coconut Milk | 1.5 cups |
| Banana | 1 small mashed |
| Cardamom powder | ½ tsp |
| Saffron | 4 threads |
| Nuts (cashew, almond) | 4-5 total |
| Water | As required |
Instructions
Below is the step by step procedure of making this delicious and super healthy Sattu milkshake:
In a saucepan, mix sattu, water, cardamom powder making sure no lumps are there.
Bring this mixture to boil and simmer for 3-4 minutes till you get a thick consistency.
Start adding milk and keep stirring.
Simmer the mix again for 1-2 minutes
Allow the mix to cool down a bit then add mashed banana and maple syrup/jaggery syrup (if using).
Blend the sattu mix in a blender
Recipe Tips
This is an easy sattu milkshake recipe for a baby which is easily done in 10 minutes and can be your go-to recipe on a busy day.
If you are using jaggery, make sure to remove the impurities by making a syrup by following the below process :
Grate jaggery and add it to a pan.
Add a spoon of water and let it come to a boil.
Stir till it melts.
Filter it to another pan and heat it again till it is slightly thick.
Make sure you are stirring constantly while heating the sattu mix, to avoid any lumps.
You could either buy sattu mix from a store or make your sattu powder by roasting and grinding black chickpea at home to make it a pure homemade.
We have used coconut or almond milk here but for your convenience, and if your child has no issues with milk, then you could use formula milk as well. Do not use cow's milk for babies under 1 year.
If your baby is less than a year, then avoid any sweetener especially honey. The sweetness of the banana is good enough to provide the desired sweetness for a small baby.
If using almonds, then make sure you soak them in water for 8 hours and peel off the skin before cutting them.
Nutrition Information (Per 100 g)
| | |
| --- | --- |
| Nutrient | Value |
| Energy | 431 cals |
| Protein | 22.8 g |
| Carbohydrates | 64.2 g |
| Fibre | 1 g |
| Fat | 5.7 g |
| Sodium | 0 |
| Calcium | 249 mg |
| Iron | 1 mg |
| Potassium | 0 |
| Vit C | 1 mg |
Health Benefits
This homemade sattu milkshake baby food recipe is a sure hit with babies, as it has all the right flavours for their palate. Making it at home keeps your mind at rest regarding the ingredients that go into it.
Sattu is high in protein and banana in this recipe also provides a good amount of iron.
It provides a good amount of energy for your firecrackers for an action-packed day.
Sattu is a naturally cooling drink that is great for regulating body temperature.
It also aids digestion and cleans the colon, helping in detoxifying as well.
It has a low glycaemic index and regulates blood pressure.
One big benefit for kids is that it increases appetite and you will have a non-fussy eater with you.
Buying Guide
These days with high toxins everywhere, it is an intelligent and mandatory choice to buy organic ingredients, especially for your precious little one.
When buying jaggery look for dark-coloured ones which are aged as they have minimal chemical residue.
We hope you found the steps involved in how to make sattu milkshake for a child easy to follow and this will be the next thing you would want to try for your baby.