Raising Kids in a Joint Family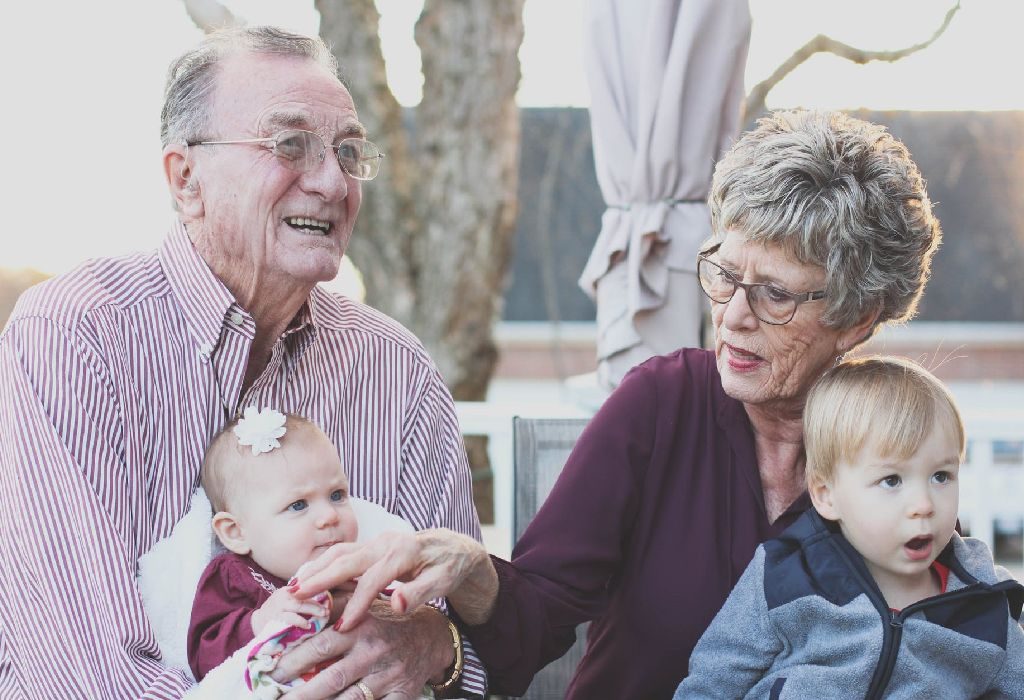 In this Article
While raising a child may be the most rewarding experience one can possibly have, in the absence of a strong support system, it can also become a traumatic and unhappy one. A good day care can provide valuable support to young parents, but the personalized attention that a joint family can give to a child is irreplaceable. Keeping this in mind, let's see if raising kids in a joint family is easier or better.
"Every aspect of parenting, from looking after a child's physical and material needs to keeping track of developmental milestones to nurturing him emotionally and helping him grow intellectually, is crucial and consumes time and energy. Intelligent parenting would imply creating a sturdy support system where tasks of parenting could be split or shared amongst family members. In nuclear families, especially ones with working mothers, reliable day care or nannies becomes imperative.
In joint families, grandparents or other members of extended family take turns in nurturing and raising the child.
An objective look at both systems would bring to the fore their deficiencies and strengths. The manner in which various facets of parenting are viewed and handled by both family types could spell the difference between successful, high EQ parenting and a job that is badly botched up.
The Problem Areas Generally are
Feeding
Most day care centers take utmost care of a child's dietary needs. However, a working mother who stays in a joint family can be assured that her child will be fed home-cooked food at his meal times.
But of late, feeding a child has become a major bone of contention between parents and grandparents. Family members can disagree strongly on feeding schedules, choices of foods and meal size leading to significant stress. It's been observed that in the absence of his parents when a child cries, grandparents (who still believe in the myth that fat is healthy or a child should not cry at any cost) can't restrain themselves from offering sweets or junk foods or overfeeding the child. Generally, the mother's or young parents' views may be sidelined in favor of the more dominating family members. ||
Child-Centricity
It is rare to see a crying baby being neglected in the joint family. While nuclear families may rely heavily on gadgets and television to keep kids "busy" and out of harm's way, senior family members generally prefer taking children out for strolls or holding them and playing with them. Touch, play, chatter and mobility are usually encouraged in joint families as there is enough adult supervision to allow the mother or other members to go about their daily chores. However, this may vary depending on the degree of awareness and child-friendliness of parents and extended family.
Teaching and Learning
Though reinforcement of school lessons is the primary responsibility of the parents, when the other family members chip in, it becomes easier for the parents. Senior family members also help in inculcating good family values such as sharing, caring, etc. in a child. It helps a child to learn various skills or crafts from different family members. However, teaching methods have evolved drastically in the recent years. Older family members may be unaware of the new syllabus and teaching styles which can create confusion for the child. Sometimes they try to impose their methods on the child causing him much grief.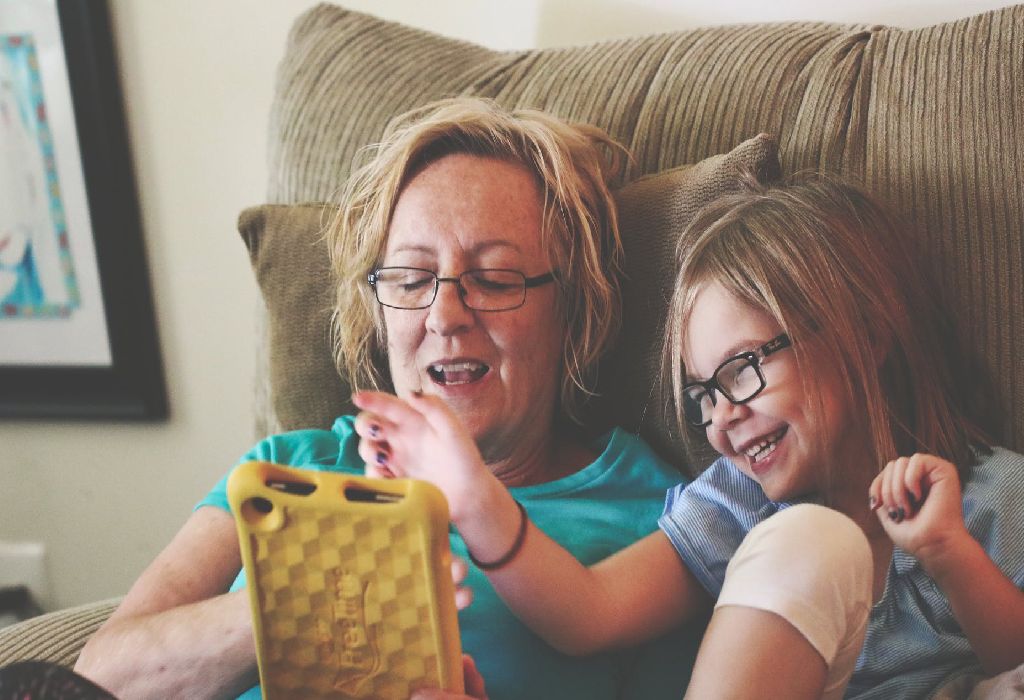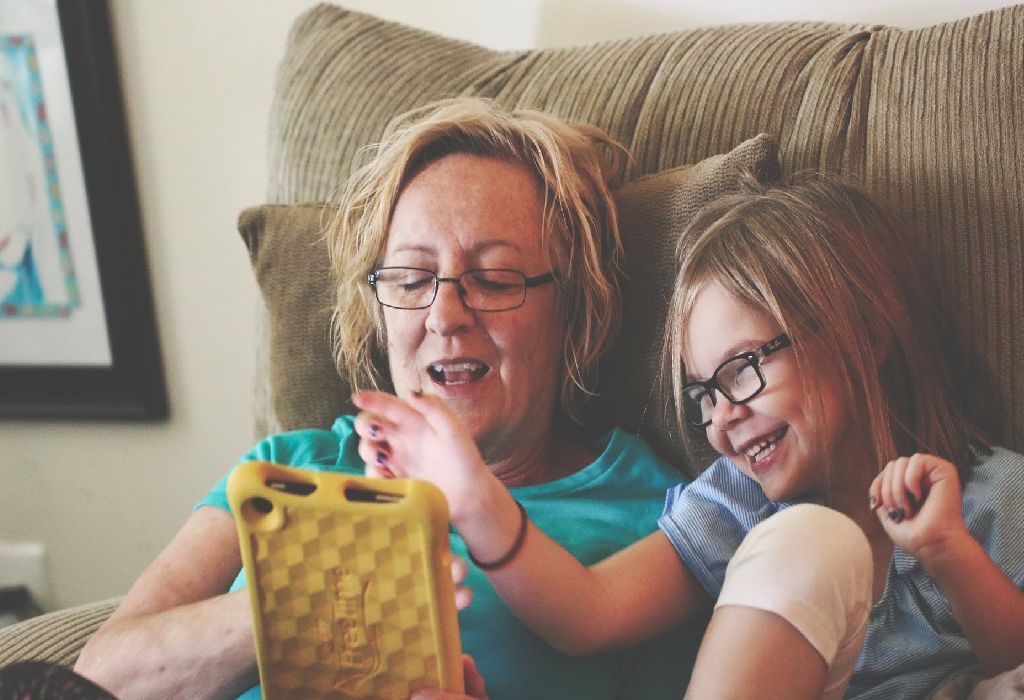 Comments and Criticism
In a culture of strong hierarchies, where criticism and advice are generously doled out to young parents, a certain amount of resentment is inevitable. Not all parents take kindly to criticism. Mothers, naturally, draw most of the flak if the child is not doing well or appears thin or cries a lot. Children with feeding disorders can cause much anxiety, and constant pressure and criticism from in-laws can compound the mother's apprehensions. In the absence of constructive advice, it would make sense for parents to separate, take full responsibility of the child and preserve their peace.
Decision-Making
Once again, while the right to decide what is best for the child should be the prerogative of the parents, in joint families it is often the grandparents who may impose their views. Decisions taken may involve the nitty-gritty of daily child rearing (disposable diapers or home-made nappies) to larger issues such as education (choice of school or board). For the young parent, especially the mother, asserting her decision-making powers may become a highly stressful exercise, where she would need the full support of her spouse.
In the final analysis, most working couples would prefer to leave their child behind with family members rather than at a sanitised and expensive day care. The joint family could give much relief and rest to tired young parents, especially, working mothers.
Children would be the happier for it, since they do enjoy homes abuzz with activity and relaxed parents. Joint families should normally mean less work for parents, but excessive criticism, unilateral top-down decision-making and lack of consensus with regard to feeding and daily child-rearing tasks could trigger off conflict and tension, which could adversely affect the child.
The emotional load would increase, nullifying the material benefits of raising the child in a joint family. What is important is not just a large support system, but one that is intelligent and well-informed.