20+ Mother Daughter Poems to Express Unconditional Love
In this Article
A mother-daughter relationship is special, delicate, and intricate, with many nuances. A mother starts as a caregiver and mentor, and as the daughter grows up, their relationship evolves. She wears many hats – from a teacher, a disciplinarian to a friend. There also comes a time when the daughter assumes the role of a mother, and her relationship with her mother becomes more relatable. Here, we have compiled some excellent mother and daughter poems; it's a special bond that can only be conveyed through poetry.
Beautiful Poems About Mothers and Daughters
We have put together some cute mom and daughter poems to highlight the special bond. These include mother-to-daughter poems that make you cry, laugh, and everything in-between.
Mother Daughter Funny Poems
A humorous relationship between a mother and daughter is the best kind of relationship that brings the pair closer with the power of humor! So, these funny poems are ideal if you share a fun relationship with your mother or daughter.
1. Best of Bands by Nichola Hanney
Get that nit comb through those strands,
This lice lotion best of brands,
Nought point nought between the prongs,
Not short hair, but two foot long.
Look, they're dying, I think we're winning,
Eyes all bloodshot, red, and stinging.
Don't be silly, don't start to whine,
Mummy's got to be cruel to be kind.
Crisis over! What do you think?
Still got to get rid of that terrible stink.
Back to school, back to civilization.
Ready to pick up another infestation!
2. Put Up With Me by Holly Giffers
I'm glad that you're my mother,
kind and caring and strong.
Coz surely no-one else,
Could have put up with me this long!
3. Relax Mom by Anon
As a mom, you are number one
A parent who is second to none
On Mothers day, chores you should shun
For it is time for relaxation and fun
Even if at the end of the day nothing gets done
Just remember we will still love you a ton!
4. My Mom Should Have Been a Lawyer by Kelly Roper
My mom should have been a lawyer,
She has a prosecutor's stare.
She can always tell when I'm lying,
So I confess, but I don't think it's fair.
Why can't she be like other kids' moms,
so I can pull the wool over her eyes,
And get away with all kinds of things,
And not get caught telling lies?
5. You Are So Awesome by Tom Raider
Mom you're so awesome,
I'd never want to trade,
You're the best mother there ever was,
And I'm the best child ever made!
6. From the Cat by Anon

I thank you for the food you bring,
and for my little squeaky thing.
I thank you for your friendly talks,
and when you change my litter box.
I thank you for the naps we share
and for putting up with tufts of hair.
I thank you for these things you do
but thank you most for being you.
So as I'm sat upon the mat,
Happy Mothers Day from me the cat!
7. You Know Me by Holly Griffers
Mom, you know the worst of me,
My weaknesses and follies,
I know you've seen me poop my pants
and cut the heads off dollies,
You know all my most embarrassing moments,
You know that I'm a nut,
So what can I do to repay your love..
…and make sure you keep your mouth shut!?
8. Noble Price for Mothers by Anon

Mom, you are a shining star
Though the world doesn't know your name.
You have no fancy title
Like Baroness or Dame.
Mom, you really are a star,
My mother, mentor, and friend.
A Nobel Prize for motherhood,
Is what I'd recommend!
And if I won the lottery
I'd share my win with you
I'd take you Mom on a spending spree
Each day the whole year through!
You may not be famous,
As your face is known to few.
But Mom I think you are wonderful
And I'm so proud of you!
9. Please and Thanks by Anon

You taught me how to wash my face
And how to use the potty.
You made me eat up all my greens
And wiped my nose when snotty.
You taught me to say Please and Thanks,
Because politeness is the way,
So 'Please' can I borrow some money?
Thanks!
10. Month of May by Anon
For all the diapers
that you changed,
For all the playdates
you arranged.
For all the trips
back and forth to school,
For cleaning all the spit up
and the drool.
Why is there only
one Mother's Day?
You should have at least gotten
the ENTIRE month of May.
Happy Mother's Day, Mom!
Short Poems on Mother and Daughter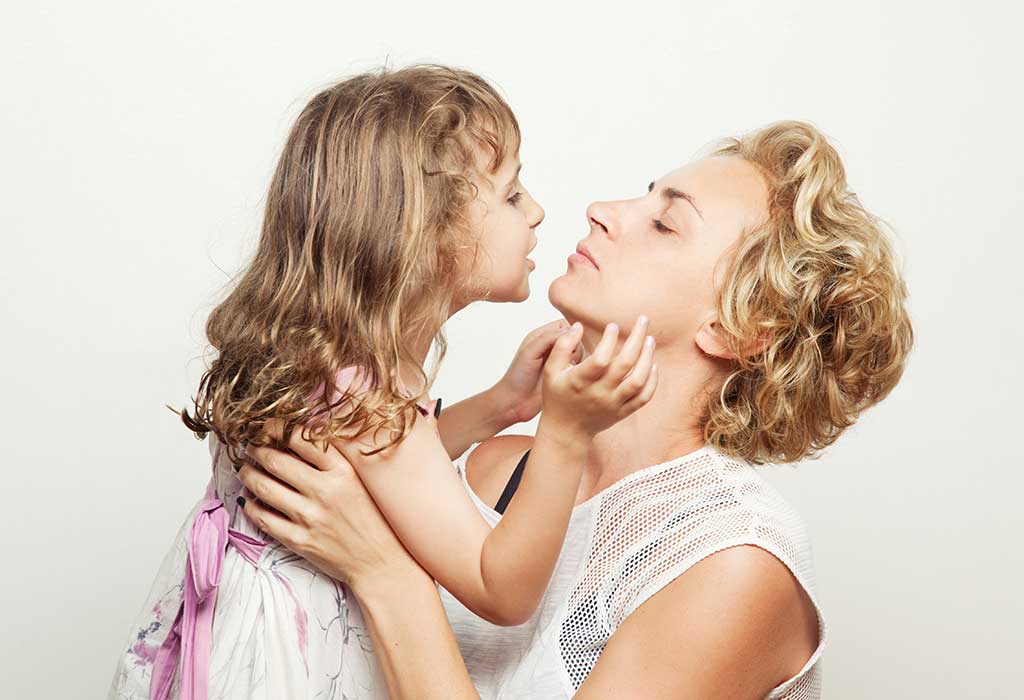 Although short in length, these short poems perfectly portray the special connection between mothers and daughters.
1. M-O-T-H-E-R – by Howard Johnson
'M' is for the million things she gave me,
'O' means only that she's growing old,
'T' is for the tears she shed to save me,
'H' is for her heart of purest gold;
'E' is for her eyes, with love-light shining,
'R' means right, and right she'll always be,
Put them all together, they spell 'MOTHER,'
A word that means the world to me.
2. My Mother by Ann Taylor
Who ran to help me when I fell,
And would some pretty story tell,
Or kiss the place to make it well?
My mother.
3. What Mother Means by Karl Fuchs

"Mother" is such a simple word,
But to me there's meaning seldom heard.
For everything I am today,
My mother's love showed me the way.
4. Only One Mother by George Cooper
Hundreds of stars in the pretty sky,
Hundreds of shells on the shore together,
Hundreds of birds that go singing by,
Hundreds of lambs in the sunny weather.
Hundreds of dewdrops to greet the dawn,
Hundreds of bees in the purple clover,
Hundreds of butterflies on the lawn,
But only one mother the world wide over.
5. Everything Mum by Joanna Fuchs
How did you find the energy, Mom,
To do all the things you did,
To be teacher, nurse and counselor
To me, when I was a kid.
How did you do it all, Mom
Be a chauffeur, cook, and friend?
Yet find time to be a playmate,
I just can't comprehend.
I see now it was love, Mom
That made you come whenever I'd call,
Your inexhaustible love, Mom
And I thank you for it all.
6. My Mother Kept a Garden by An Unknown Poet

My Mother kept a garden,
A garden of the heart.
She planted all the good things
That gave my life its start.
She turned me to the sunshine
And encouraged me to dream.
Fostering and nurturing
The seeds of self-esteem.
And when the winds and rain came,
She protected me enough.
But not too much because she knew
I'd need to stand up strong and tough.
Her constant good example
Always taught me right from wrong.
Markers for my pathway
That will last a lifetime long.
I am my Mother's garden.
I am her legacy.
And I hope today she feels the love
Reflected back from me.
7. Your Clothes by Judith Kroll
Of course, they are empty shells, without hope of animation.
Of course, they are artifacts.
Even if my sister and I should wear some,
or if we give others away,
they will always be your clothes without you,
as we will always be your daughters without you.
8. Treasured Moments by Emma Major
Treasure every moment
Every little thing
Every sight you see
Every word you sing
Because
One day
Hopefully
Far away
It will be
Just a memory
To recall
And re-see
Treasure every beautiful thing
Every bird in the tree
Every flower in bloom
Every joy you see
Because
You might
One day
Loose sight
And then that
Memory
So important
It will be
9. This Love Mom Has for You by BE Bailey
Today you are 7 months
How quick the time has passed
The day you were born
Showed mom a different kind of love
You will never understand this love
'Til one day you become a mother too
My Darling…you will then experience
This love mom has for you
Your smile lights up mommy's world
In ways I cannot explain
My little bundle of perfect
Worth all the labor pain
I vow to always love you
On my knees for you I'll pray
May all the happiness in the world
You'll experience on your way
You will never understand this love
'Til one day you become a mother too
My Darling…You will then experience
This love mom has for you.
10. Dear Ava Rose and Cora by Mark Koplin
Dear Ava Rose and Cora
I'm so sorry my babies for making you cry.
Mommy didn't want to leave without saying goodbye.
Sometimes important tasks are left undone.
But I will be up here watching you with God's loving son.
I will be in your hearts as you continue to grow.
Mommy loves you so much, and this you will always know.
Your family and friends will always be there.
They will fill in for Mommy when you need extra care.
Work hard at school and take care of each other.
You are your sister's keeper, so love one another.
Both of you are special, there is nothing you can't do.
Hold onto each other, I will always love you.
Love, Mommy
Mom and Daughter Emotional Poems
It is not uncommon for mothers and daughters to inspire each other, and these poems present that mutually emotional and inspirational relation perfectly:
1. A Daughter's Love by Jan Allison
Memories from the past
come flooding back
Mum's bright sparrow like eyes sparkle
as we sit side by side on her bed
reminiscing laughing
Her arms are like wizened twigs
parchment like skin almost translucent
yields to my touch
I gently massage cream
onto her hands
as she drinks in the sweet scent of lavender
Mum puts her tiny hand on mine '
You're my life' she whispers
A stray teardrop trickles from my eye
I'm her life… she's my world
2. Mom by Sakshi Sitoot
Mother's love is
something that no one can explain
It is made of deep devotion and of sacrifice and pain
A Mother is one who understands
the things you say and do
Who always overlooks your faults
and sees the best in you
Thank you… For standing by me through thick and thin
For not giving up on me
when I didn't win
For your patience when I kept pushing you away
For caring even when I didn't need it anyway!
For everything you have done, and all that you do,
I'm fortunate and lucky, to have you!
I love you mummy.
3. I Want Not to Fade Away by Cona Adams
My one burning wish –
I want not to fade away
like rotten lace, dumped
onto a trash heap and forgotten.
I want to leave myself behind,
for those who come after
to inhale during breakfast.
Not money, like my mother,
who judged it to be the only thing
of worth she had to leave behind,
as though her love meant nothing,
as though her virtue didn't count.
A nonpareil pattern of motherhood,
of personhood for that matter,
written in permanent script,
propagated in layers of goodness,
flung onto her progeny
with the glue of infinity.
As long as I live, so will she.
I want that,
when it's my turn to go.
4. Mama Cry No-more by Esther Muchai
The most tender I have ever known
The world of never you created
Best example of love a lesson learnt
Mama cry no more
Stranger no more am I to this world
Mama I have learnt its tricks
The hills are lower now, the tunnels are brighter
Mama cry no more
Mama let me dry your tears
I will pop the toaster, crunch the flakes
Spread the marmalade, bubble your bath tub
Mama cry no more
The jet is ready, your ticket at hand
The line will dress you up with the queen's taste
The fruits of your labour, its time you had the taste
Mama cry no more.
5. Olivia by Elizabeth Kinch
O-n this Easter day God took you up to heaven.
L-ong days and nights followed, especially for your mummy who misses you with an
I-tensity that only a mother can. A
V-acant hole in her heart, forever longing for you.
I-nvisible threads of love will always bind you together, you are mummy's
A-ngel, who is always with her.
Hope this collection of emotional mother-daughter relationship poems, funny poems, and emotional poems gives you a chance to express your love for each other in many different ways!
Also Read:
Beautiful Mother-Daughter Songs
Memorable Mother-Daughter Date Ideas
Quotes About Mother-Daughter Relationship