Play Dough and Your Toddler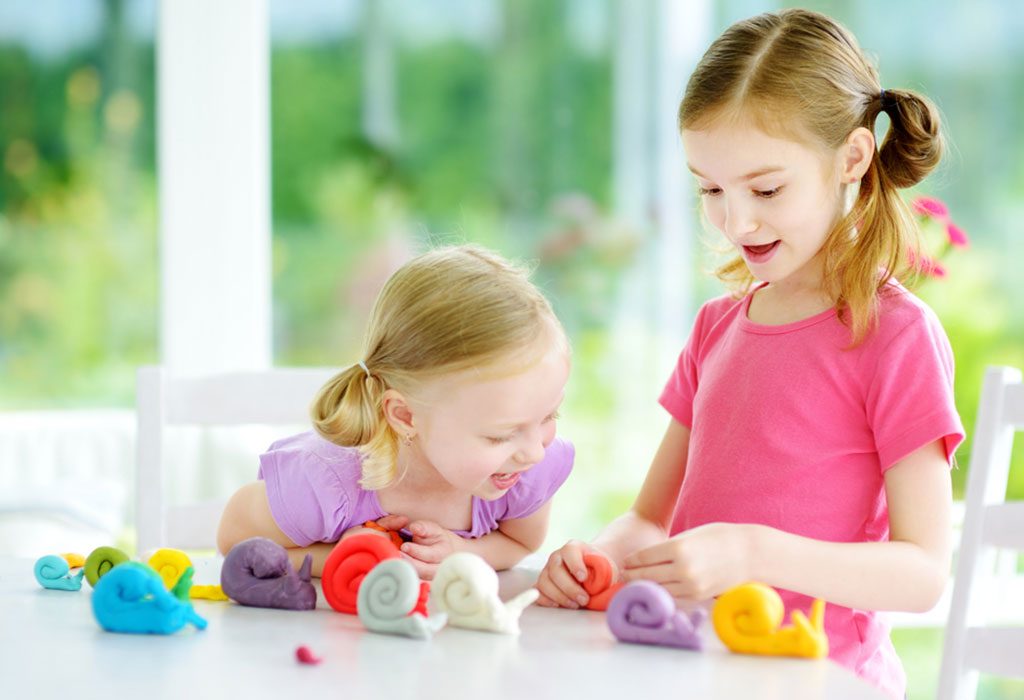 Toddlers are naturally curious, and love exploring objects and their surroundings from the moment they learn to take their first few steps. Play dough toys for toddlers are therefore a great educational activity that awakens sensory play in them and promotes creativity and imagination in their young minds.
There's plenty of reason to get your toddler engrossed in play-dough activities.It contributes in developing fine motor skills in toddlers who are at an age where their tiny hands, wrists and fingers are constantly in motion from anything and everything in their grasp. It also provides opportunities for imaginative play and makes way for a rich learning experience. Here are some fun ideas and activities for a play-dough-filled day.
Play-dough Activities for Toddlers that Combine Fun and Learning
1. Play-dough to Encourage Language Skills
Play-dough is a wonderful way to introduce new words into your toddler's vocabulary. It's indeed one of the best play-dough games for 20-month-old toddlers when they are in the process of developing their language skills. Words such as squeeze, smash, stir, pull, roll, cut, etc. come into play that helps your little one understand and relate to the respective action.
2. Making Shapes With Play-dough
Making shapes with play-dough is one of the most common activities enjoyed by toddlers. A fun way of presenting shapes is by creating your child's favourite cartoon or story book character, animals, or a much-liked fruit or vegetable. The aim behind these play-dough ideas for toddlers is to make something that that he or she can relate to and that which generates much excitement.
3. Using Play-dough Recipe for Toddlers
Edible play-dough for toddlers is the best alternative to traditional play-dough when toddlers can't help but place items in their mouths and parents don't have the time for constant supervision. There are various play-dough recipes available in flour, cornstarch and oatmeal etc. that are easy to make and completely safe for babies. So even if the play-dough finds its way into your toddler's stomach you can rest easy.
4. Joining in the Fun
When supervising play-dough activities with your little one, try joining in the fun yourself. Follow what they are doing and get yourself involved in the same action. Babies love it when you communicate with them on their level, and this will keep them engrossed in the activity even longer. Plus it encourages conversation. Just be careful not to take away from what they are doing or change the activity in any way.
5. Play-dough Themes
Another excellent play-dough activity is creating themes with them. It could be anything from a spring theme to an Easter or Christmas theme. This not only opens up their range of imagination but it also adds a splash of colour to the activity. Homemade play-dough for toddlers is ideal for creating various themed concepts as you can add your own flavour to it.
You can learn how to make play-dough for toddlers at home with ingredients that you have on hand. Leave them to explore the texture of the play-dough and come up with their own handiwork, so that the entire experience is an enjoyable one.