Parent-Child Interaction Therapy (PCIT) and Everything That You Need to Know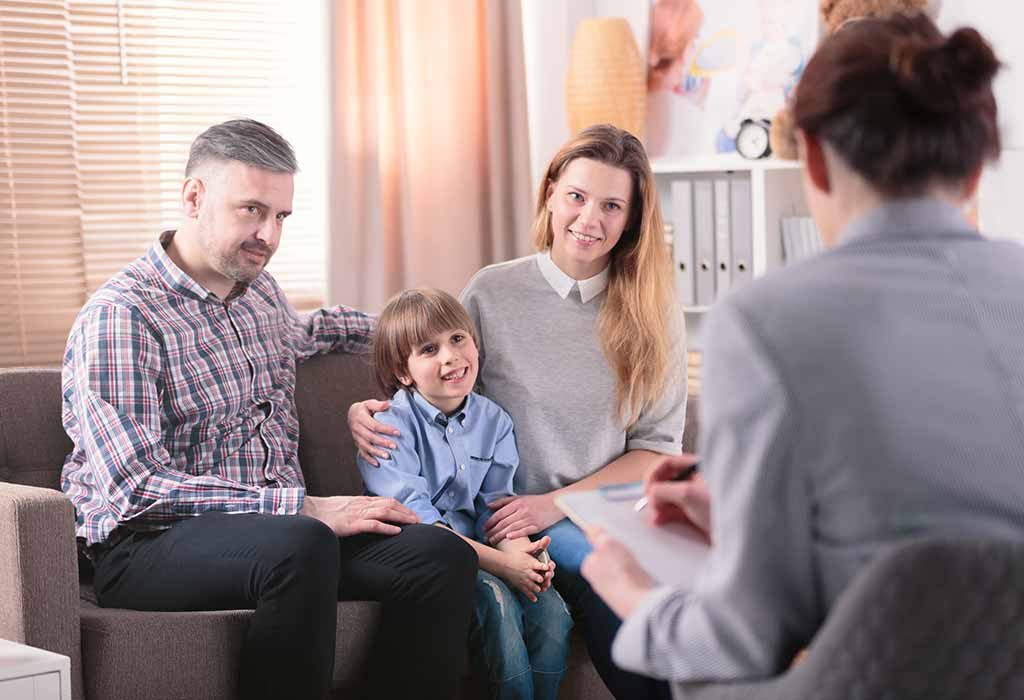 Many parents have a hard time controlling their child's tantrums or are embarrassed by how their children behave in public. Instead of punishing them for their destructive and challenging behaviors, it is recommended to try a Parent-Child Interaction Therapy. Originally developed by Dr. Sheila Eyberg, PCIT is a unique and effective treatment program that focuses on improving positive parent-child interactions and relationships. PCIT treats the parent, the children, and most importantly, their relationship. Every family changes one interaction at a time!
What Is PCIT
Parent-Child Interaction Therapy (PCIT) is a short-term, evidence-based parent coaching program that has been mainly designed to improve positive parent-child interactions for families having children between the ages of about 2 and 7 years.
In PCIT, the therapist works together with the family to manage the behavior of the child, when it happens during the therapy sessions. With the help of the therapist, when practising specific techniques, confidence is increased in parents to independently manage the behavior of the children in public and at home. On average, it takes around 4 months for a family to complete the program, with hour-long weekly sessions.
Who All Can PCIT Help?
The effectiveness of PCIT has been demonstrated through many studies conducted over the past decades. In a study conducted in 2011, for children that were between 8-10 years old who have certain language impairment, those who were treated with PCIT had experienced better language gains than those in the control group. In another 2011 study, around 150 mothers who have a history of mistreating their little children were divided into two groups. The first group participated in PCIT and the other group was still on the waiting list. After a 3-month period, mothers who were a part of the PCIT group were seen to have gained better parent-child interactions, and they reported less stress and improved child behaviors.
This approach is considered to be a very effective method to reduce common childhood behavioral issues like defiance, non-compliance, aggression, and short temper, and has been shown to have the best impact on children that are between 2-7 years old.
PCIT has become a widely used intervention for at-risk families as it promotes healthy relationships between children and parents. This approach is often used with adoptive and foster families and by people in the child welfare system, but it is also seen helpful for any family experiencing problems with interaction between children and parents.
According to research, PCIT is seen amazingly helpful for:
Developing positive strategies for child-rearing.
Building positive parent-child interactions.
Reducing behavioral problems in children (aggression, defiance, anger, etc).
Reducing the likelihood of child verbal and physical abuse.
Increasing interaction and communication skills within the family.
Children participating in PCIT may experience less frustration and anger, develop better self-esteem, improve in organizational, social, and play skills, feel calmer and safer, and communicate with the parents more effectively. Parents typically learn consistent techniques for parenting and may have greater confidence when it comes to dealing with the child's behavior, both at home and in public.
How Does PCIT Work
In Parent-Child Interaction Therapy, parents have great chances to learn new skills and techniques that can help them provide a nurturing, caring, and loving environment for their little children. The ultimate goal of the therapy is to help transform negative behaviors into more positive patterns.
A PCIT program consists of two phases: relationship enhancement and compliance and discipline. At the beginning of the program, the therapist will speak with the parents about the major techniques and principles for each phase. The therapist will then observe the parents play with their children using the techniques and skills they were taught, through a one-way mirror. Live coaching may also be provided by the therapist to the parents through an ear bug device. Targeted behaviors are noted and graphed over the sessions to highlight the progress made by both the children and the parents.
The relationship enhancement phase helps parents learn to minimize any negative characters in the parent-child relationship. The phase also guides them to develop better positive behavioral and communication skills that provide encouragement and support.
The compliance and enhancement phase of PCIT emphasizes safe and effective disciplinary practices that can help improve child behavior by managing and addressing issues and symptoms causing negative behaviors. Parents are encouraged to practice these skills until they learn to use them easily. Families experience amazing improvements in the parent-child relationship after the therapy.
Phases of PCIT
The training methods are specially designed to help parents improve their language and parenting skills and to help children learn how to control their emotions better.
First Phase: Relationship Phase
Also called child-directed interaction, the relationship enhancement phase aims to strengthen and improve the bond between children and parents. The child decides which toys or activities will be used for playing and the parent, with the guidance of the therapist, also plays along while making use of positive reinforcement skills they learned previously from the therapy.
Represented as an acronym PRIDE, these skills are:
Pride: the parent praises the child for appropriate and good behavior.
Reflection: the words of children are expanded and repeated by parents, encouraging communication.
Imitation: parents show approval and teach them by repeating what their child is doing.
Description: Parents describe the activities of the child to help build vocabulary and show the children that they are paying attention to the activities of the child.
Enjoyment: parents show enthusiasm for the activities done by the children.
Parents are also encouraged to ignore any negative behaviors shown by children that are not harmful or serious. They are trained to not use negative words like "no", "can't", "don't", etc, sarcasm, and criticism.
Desired outcomes of the relationship phase include:
Decreased severity, frequency, and duration of tantrums.
Decreased parental frustration.
Decreased negative attention-seeking behaviors.
Increased attention span.
Increased feelings of safety, security, and attachment to the parent.
Increase self-esteem.
Increased social behaviors.
The program typically progresses to phase 2 once the parents master the skills from the first phase.
Second Phase: Discipline and Compliance Phase
In this phase, the parent takes the lead. As part of the therapy, parents learn to provide easy-to-understand, direct instructions to their children with consistent, clear repercussions for disobedience and obedience. The parent will learn strategies to help the child comply with their directions, accept the limits they set, demonstrate good behavior in public, and respect the home rule. If the child listens, then they are praised with phrases like "Thank you for picking up your toys". If the child does not listen then the parent puts forth the time-out warning such as, "Pick up your toys or you will take a time-out". If the non-compliance continues, then the time-out procedure will be carried out.
Expected outcomes of the second phase include:
Decreased frequency of aggressive behavior.
Decreased frequency of destructive behavior.
Decreased defiance.
Increased respect for house rules.
Increased compliance with an adult's request.
Improved social behavior.
Increased parental confidence and calmness during discipline.
Limitations of PCIT
PCIT is an evidence-based treatment that is seen to be very effective for improving a variety of issues. However, in a few situations, PCIT techniques are not recommended. PCIT may not be effective if parents have very little or no contact with their kids. Parents who have language or hearing impairments or parents experiencing severe mental health problems (like conditions including delusions or hallucinations) may see very little or no improvement from this approach. Moreover, PCIT is not advised if the parents have substance abuse issues or have been sexually or physically abusive in a very sadistic way.
What to Look for in a PCIT Therapist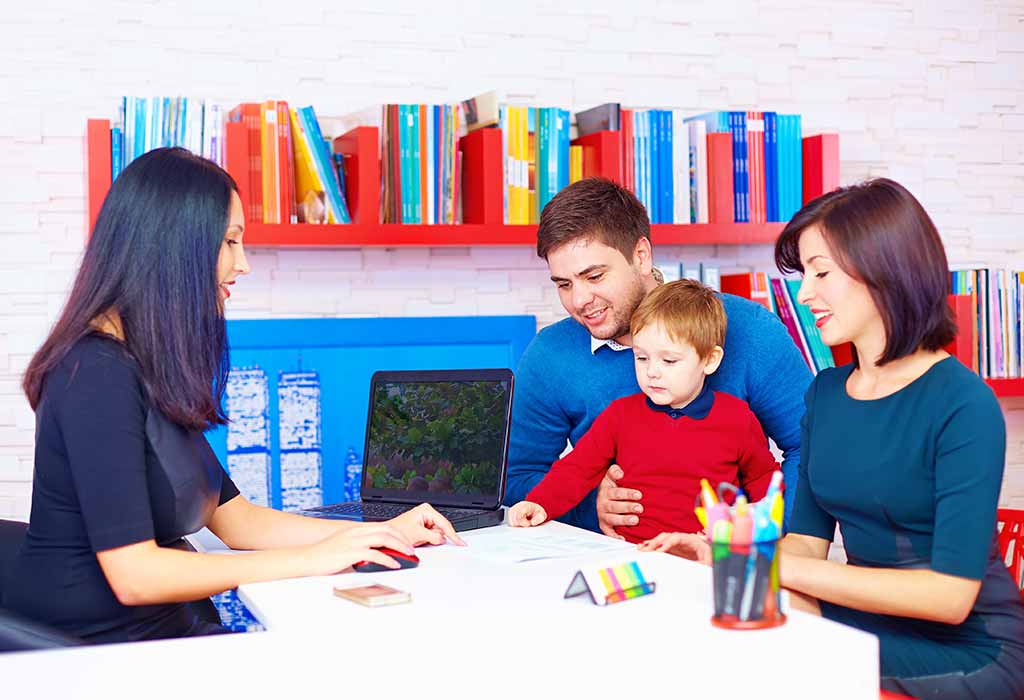 PCIT social workers, therapists, and counselors work in community or in private practice mental health settings. A therapist certified by the PCIT International will have a minimum of a master's degree and additional experience and training in PCIT psychology and will be a licensed mental health service provider. Though finding someone with relevant experience and appropriate educational background is recommended, it is also important to look for a therapist with whom you feel comfortable working on family and personal problems.
Over the last few decades, the practice of PCIT has expanded. Children receiving PCIT in regular clinical practice have shown an amazing reduction in behavioral problems and the parenting skills of the parents improve incredibly!
Also Read:
Effect of Bad Parenting On Child And It's Signs
Working Ways to Fill The Generation Gap Between Parent and Child
What Kids Learn About Love by Observing Their Parents