This Book Can Explain the COVID-19 Pandemic to Your Kid When You Don't Know How To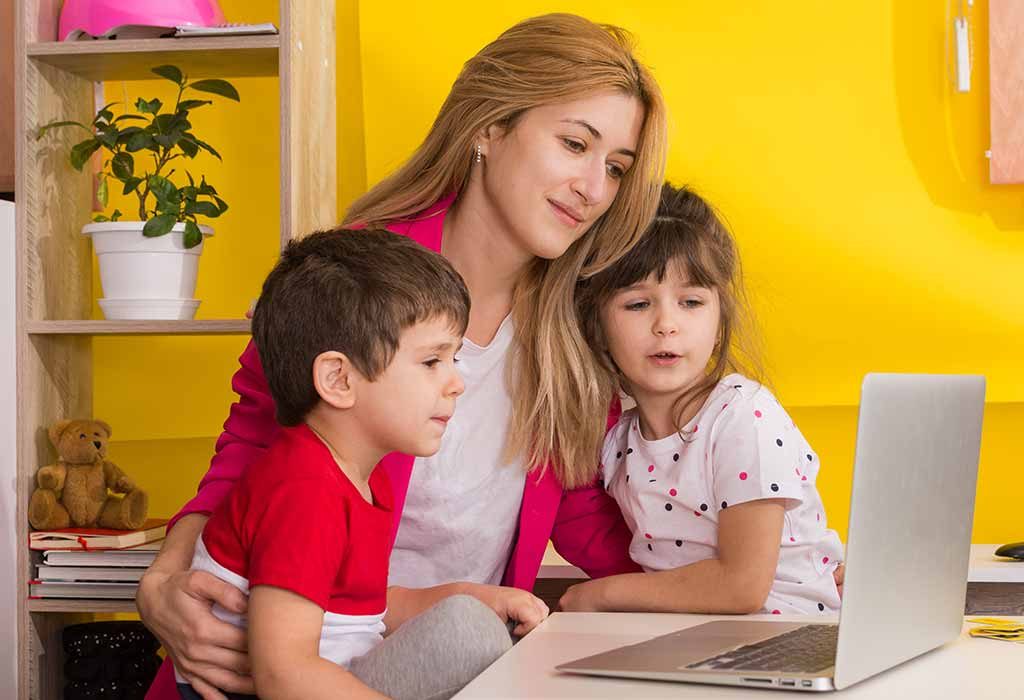 Just like us, our kids probably have a ton of questions about the current coronavirus pandemic. And like us, they are likely to get scared if they hear information on the TV or news that they don't completely understand. To top it off, they're now confined to their homes, with no idea why they can't go to school or to play with friends, making them feel like this is all a punishment. Explaining the COVID-19 pandemic to your kids can be tricky because you don't want to scare them. But it's also important they have relevant information to stay safe. Here's how you can explain the COVID-19 situation to your kids in a way that they will actually understand!
Why Your Kids Should Be Aware of COVID-19
As a parent, you've probably struggled with the 'should I tell him or should I not tell him?' dilemma when it comes to explaining the coronavirus pandemic to your child. It probably seems easier to give them minimal information because this pandemic won't last forever, right? But that's exactly why your child should know about the virus, its effects and, most importantly, how to keep himself safe from the virus. Your child could hear some news about COVID-19, which may sound scary if he doesn't know what the virus is. Having the facts beforehand will educate him and, more importantly, make him feel comfortable enough to come to you with questions.
Yes, the pandemic has forced us all into a state of lockdown, indefinitely. But, But when we do resume our pre-lockdown lives, it is important that we all pay special attention to hygiene. If your child doesn't understand why he has to wash his hands frequently or stay away from anyone who seems sick, he most likely won't do it. Explaining how the virus works and the importance of staying safe goes a long way in instilling that tiny element of fear that will teach your child the power of responsibility and staying safe.
Tips to Explain the COVID-19 Pandemic to your Kids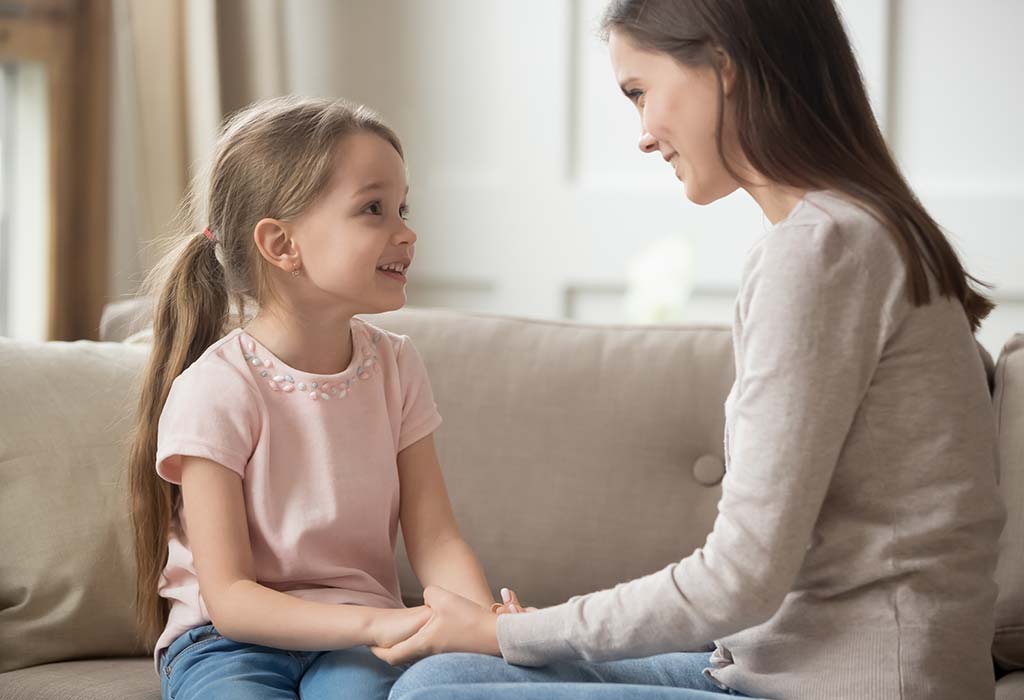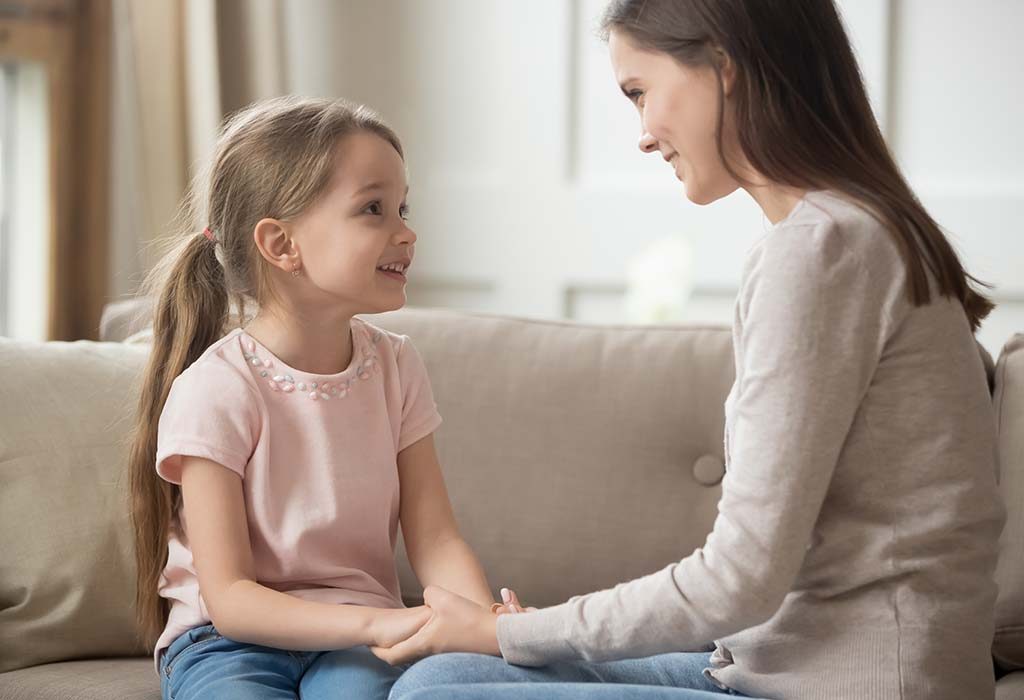 Explaining the COVID-19 c to your child requires a little bit of tact, understanding and, of course, relevant information. Here are some tips to keep in mind when explaining the coronavirus pandemic to your kid.
1. Be Calm and Composed
Your child's emotions will mirror yours. So, if he sees you frantic and upset, he'll feel the same way. Explain the COVID-19 pandemic in a calm manner, and make sure you continue being calm even in your normal life, for both yours and your family's sake.
2. Make it Interactive and Unique
It goes without saying that explaining facts to your child like its a lesson at school will only cause him to run away and play or space out. Instead, you could show him videos, pictures, or online books that explain how coronavirus works in an interesting manner. This online book by Harper Collins called 'Coronavirus' has been created specifically to explain the A to Z of COVID-19 in a fun way that that they'll understand. It makes use of a storytelling format and comic strips to make it interesting for kids to read and understand. This takes a load off your back, doesn't it?
3. Focus on Solutions
The purpose of explaining the COVID-19 pandemic to your child is to get him to follow safety measures. Focus more on explaining ways to maintain hygiene and stay safe, rather than on the number of cases, deaths, etc. Reminding your child of what's in his power will reassure him and stress the importance of staying safe by being smart.
4. Ask Your Child to Share His Questions/ Fears
Make your child feel like this is a safe space to share his worries. Make sure to answer his questions honestly, in a reassuring manner. Remember, if you tell your child not to worry without really meaning it, he won't listen to you. If what you're saying is making your child anxious, try and understand why it is and change your tone/ manner while giving him information.
Keeping kids in the dark will only make them worry more, so how you explain the current COVID-19 pandemic will set the tone for how well your child follows safety measures without much worry. Above all, always remember that your child takes cues from you, so stay calm and composed, and your family is sure to stay safe, healthy and happy during this period!
Also Read:
With COVID-19 Coronavirus on the Rise, Here's How You Can Keep Yourself (And Your Family) Safe!
Coronavirus Vs the Common Flu – This Is What Doctors Want You to Know