National Science Day 2023 – Significance, Objectives and Celebration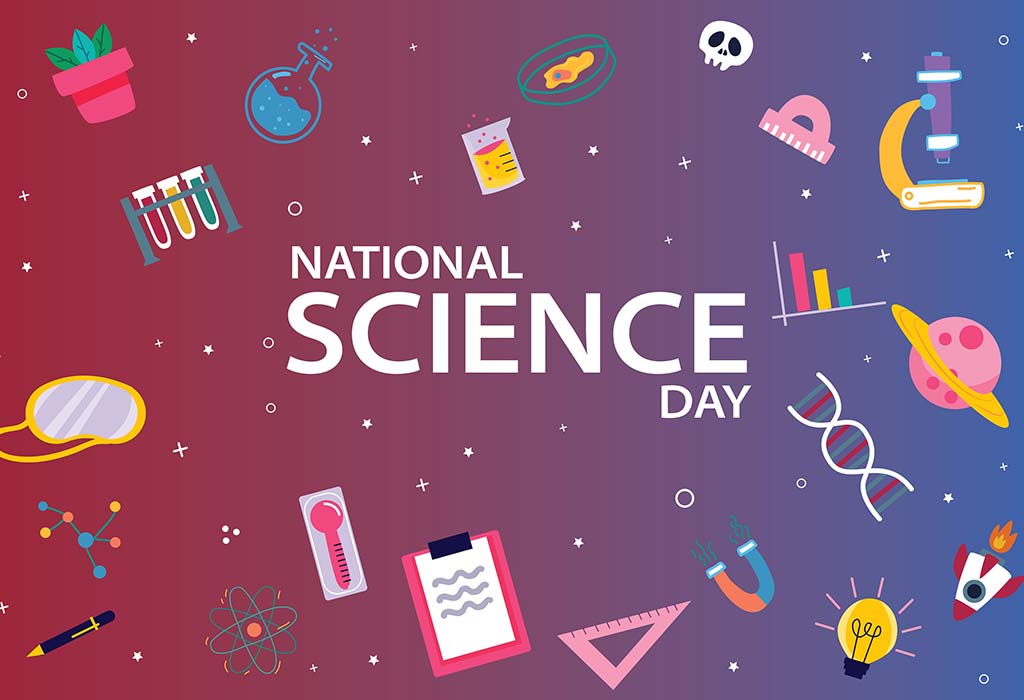 Science brings about solutions for everyday problems and provides answers to the greatest mysteries of the universe. Science is thus one of the most important channels of knowledge. It has a specific role, yet has various functions, for our society's benefit, i.e. improving knowledge and education, and enhancing the quality of life. A country can evolve thanks to scientists who find new approaches to problems and prove new scientific laws. In this regard, National Science Day is observed on 28th February each year in India, to honour the revered physicist Dr Chandrasekhara Venkata Raman's contributions.
From this special day's origins to how to celebrate it, here's everything you need to know about National Science Day.
What Is National Science Day?
National Science Day commemorates the discovery of the Raman Effect by Dr C.V. Raman, for which he won the Nobel Prize in Physics. Every year, on this particular day, the Government of India felicitates scientists from various fields for their valuable contribution to science. National Science Day's main objective is to increase awareness among people about the importance of science and technology in their lives.
Why Do We Celebrate It on February 28th?
Dr C.V. Raman officially declared on 28th February, 1928 that he had invented the Raman Effect. He was then awarded the Nobel Prize in Physics in 1930 for his findings. The National Council for Science and Technology Communication (NCSTC) put forward a proposal for the National Science Day to be celebrated on 28th February every year to pay tribute to this achievement. Following this, the Government of India accepted the proposal, and the first-ever National Science Day was celebrated on 28th February, 1987.
What Is the Raman Effect?
The Raman Effect states that when a light wave emerges out of a liquid, a portion of this light wave is distributed in a direction that's different from the direction of the incoming light wave. Most of this scattered light is of an unchanged wavelength. This research by Dr C.V. Raman thus explains certain phenomena like why seawater looks blue in colour. The Raman Effect is all about the flexible distribution of photon particles.
What Are the Objectives of National Science Day?
National Science Day's primary objective is to ignite an interest in science, inspire people, especially students, to perform new experiments, and make them aware of the latest developments in science and technology. Several scientific activities and programs are organised on this day.
How Do We Celebrate This Day?
On this day, various efforts and achievements in science are celebrated, and dialogues are held on the implementation of new technologies. Students of institutes all over the country demonstrate different science projects, and the national and state-level science institutions display their latest research. The celebration also includes public speeches, radio and TV talk shows, exhibitions of science movies, science exhibitions based on different themes and concepts, events for watching the night sky, quiz competitions, debates, and many more such activities.
The Theme for National Science Day 2023
Every year, National Science Day is celebrated with a concept or theme that focuses on the importance of science, and the Department of Science and Technology selects the theme. This year's theme is 'Global Science for Global Wellbeing'. The motive of the year's theme is to encourage talented Indian minds to come out from silos working culture and take part in theme-based projects.
C.V. Raman Facts for Kids
Here are some fun facts about Dr C.V. Raman that you may not have known before:
Dr C.V. Raman was born on 7th November, 1888, in the then Madras Presidency in British India. His father was a professor of Physics and Mathematics.
Dr C.V. Raman participated in numerous science competitions, following which the Government of India's Finance Department selected him for a scholarship.
He completed his B.A. from Madras' Presidency College, and also pursued his M.A. in Physics from the same institute.
He did his research at the University of Calcutta and the laboratories of the Indian Association for Cultivation of Science.
The Government of India awarded him the Bharat Ratna, the highest civilian award, in 1954.
This post, all about Dr CV Raman and the significance of National Science Day, is a great place to start if you want to develop your child's interest in the field of science, and want to teach her about this special day. Start early on in childhood, and watch as her passion for science develops with leaps and bounds!
Also Read:
Science Project Ideas for Kids
Astonishing Science Fiction Books for Kids
Spellbinding Science Facts for Kids