How to Accept and Reply to a Compliment Gracefully?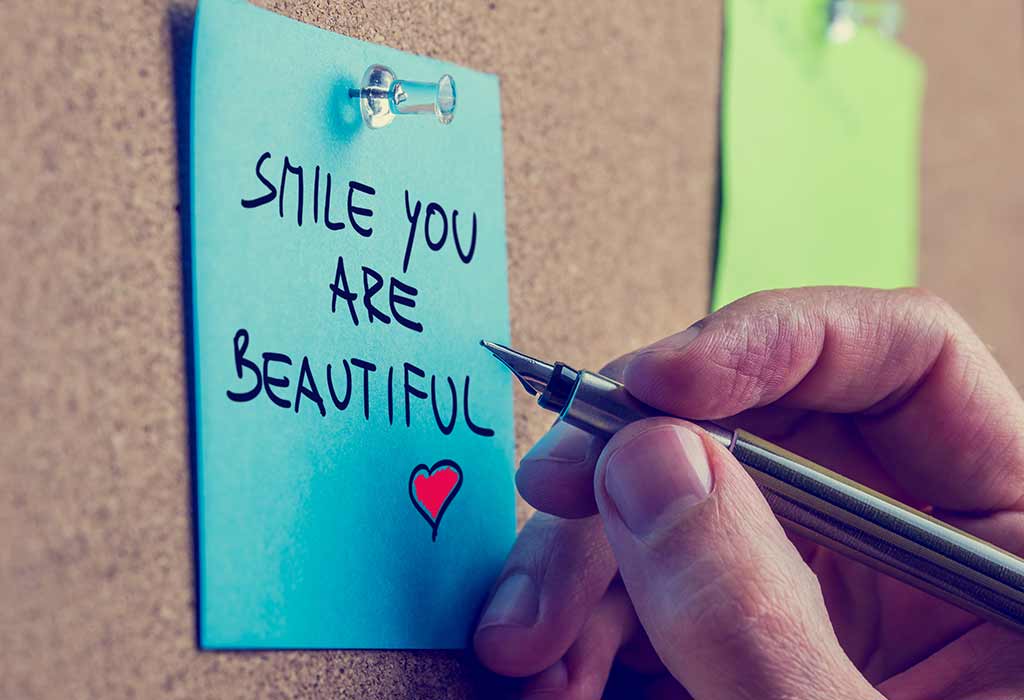 In this Article
Many of us receive compliments once in a while. While it is a good thing, when it comes to accepting them and replying to the person, we are tongue-tied or at a total loss about what to say. Sometimes, it results in inadvertently insulting the person. It is thus imperative to accept compliments gracefully and not turn the situation awkward by giving a half-hearted response or downplaying them.
We are always taught to be humble and modest and avoid being cocky and belligerent. Rejecting a compliment turns out to be more harmful than doing any good, and as such, it is essential to learn how to accept and reply to a compliment gracefully. With these tips on how to respond graciously to compliments, you will never find yourself in tense situations again, regardless of who complimented you.
How to Respond to a Compliment?
Who doesn't like to receive compliments? If someone compliments you graciously and sincerely, you should receive it with the same grace and sincerity. Compliments help build the confidence and self-esteem of a person. It also evokes feelings of positivity among the receiver and the giver.
Irrespective of the occasion, compliments create a feel-good environment, forge a strong bond between the giver and the receiver, and defuse tension and stress. These compliments must be given and received graciously. Many people find a challenge when it comes to responding to these compliments.
One of the significant aspects to keep in mind when replying to these compliments is never holding back on responding to compliments. When the receiver honestly and sincerely replies to a compliment received, it helps build a strong rapport, relationship, and trust with superiors, colleagues, and loved ones. Always make it a point to reply when someone compliments you.
Here are a few steps that you can follow when replying to the person complimenting you. Following these steps will make things less awkward or weird for you.
Go for a Direct Approach: It is always suggested to reply directly when answering a compliment. Whatever you wish to say, say it directly and clearly. Avoid vocal fillers like "um" or "uh" as they may sound sarcastic or half-hearted.
Make an Eye Contact: One must look into the eyes of the compliment giver while replying. It looks gracious, and the person feels that you have taken the compliment nicely and feel good about you.
Confidence Matters: Whenever you reply to the compliment giver, always speak confidently. It will seem as if you are very used to receiving compliments. This confident attitude will help you increase your self-worth and reduce the chances of awkwardness that, in turn, may make the compliment giver feel uncomfortable.
Choose Your Words Nicely: It is crucial to choose your words with utmost care as words matter. It leaves a lasting impression on the minds of the receiver forever, building a strong bond that you can cherish forever.
Examples of Responding to Compliments
If you think responding to compliments is a challenge for you, we share a few examples to help you in this endeavor. These examples will give you a fair idea about how your best response should be when receiving compliments. Some ways you can reply are:
"Thanks so much; it is amazing coming from you."
"I think you are wonderful too."
"Amazing; I too admire this personality trait of yours."
"Thanks, it is very nice of you to say so."
These examples of gracious responses upon receiving a compliment will help you a lot. It will also help build a nice relationship with the compliment giver.
How to Respond to Compliments From Boss?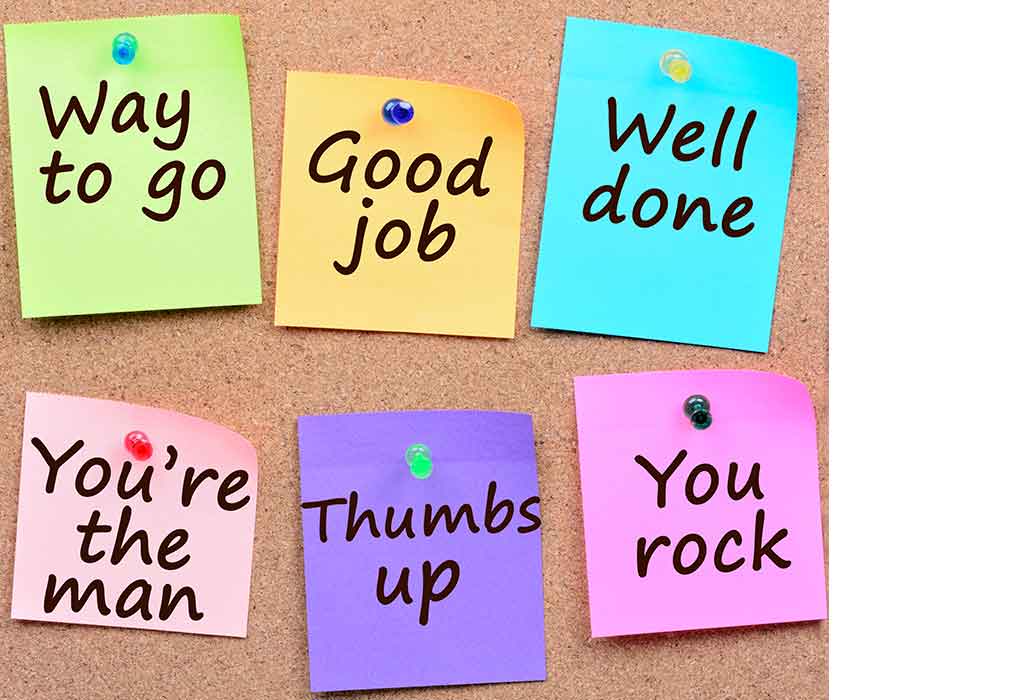 When responding to a compliment from your boss, it is vital to take care of a few things. A gracious and quick reply will go a long way in cementing your relationship and enjoying a good bond.
Be Authentic: Your reply to your boss's compliment must be authentic and genuine. It must seem like a response straight coming from your heart. The sincerity of your words is sure to touch your boss's heart.
Share the Impact: When replying to your boss on his compliment, ensure that you tell him the impact his words will have on your future performance.
Be Specific: It is essential to be specific in your reply about what appealed to you so much. It will help the compliment giver to know how his words have impacted you as an employee.
Receiving compliments is an art, and only a few lucky ones get them. Even rarer is to receive appreciation or compliments from your boss. Hence, you should always cherish and enjoy any pleasant compliment that comes your way. However, employees are often at a total loss about responding to the compliments they receive from their superiors. Downplaying the compliment from a boss is nothing short of professional hara-kiri. Thus, it is essential to respond well. Here are a few examples that can help you. Some examples are:
"Thank you so much. I am working hard on further improving myself. Your thoughts can help me immensely."
Thanks, it makes my day to hear that."
"Thank you so much. I appreciate your gesture."
"I worked very hard on this project; that you for acknowledging it."
"Thanks. I am happy to know that you feel that way."
"It is amazing to hear from you feeling that way. I am lucky to have learned a lot under your leadership."
"Thanks. I would love to hear more from you so that I can further improve my performance."
"Thanks for noticing. Our team has put a lot of effort into this project, and we are glad that you liked it."
"Thanks for your guidance and inputs that have resulted in such amazing results."
How to Respond to a Compliment Text/Mail?
If you have received a compliment through a text or email, you need to respond accordingly. As you would thank in person, you, in this case, need to respond through text or email. When responding to a text/mail compliment, here are a few things that you need to keep in mind.
Use language that feels suitable and appropriate to you when thanking the person who has complimented you.
Your tone of voice should be sincere and reflect happiness, gratitude, and any spontaneous, positive emotion when you respond to a compliment at work. Your tome may be surprising as well, especially if you have been caught off-guard.
Strictly avoid using a condescending or dismissive tone.
Accept the compliment with utmost grace. It is rude to dodge the compliment or reply with self-deprecation.
When you need to respond to a compliment you get through mail or text, you can send across a short note. As replying verbally, your language must be sincere. Acknowledging a compliment is essential, and it helps build a lovely bond between the compliment giver and receiver. Here are a few examples:
"Thanks for your text/mail. Appreciate your lovely gesture."
"Thank you so much. It feels great coming from you."
"Your amazing compliment motivates me to work harder and go beyond your expectations."
"Lovely hearing from you. Thanks for your compliment; it encourages me to do my best."
How to Respond to a Flirty Compliment?
Many times, people get flirty compliments, and they are taken off-guard. It results in getting tongue-tied or at a total loss about how to respond to such a compliment. It is suggested to be confident and reply in the same way and keep the situation normal. Instead of scurrying away, respond to a compliment from a guy with confidence in the following ways:
"Thanks a lot; I picked this dress especially for you."
Thanks, I think it would look better on you."
"Oh wow, thanks. I think you look attractive too."
"Thank you, even I love the way you carry yourself."
"Appreciate your compliment. I believe you look amazing too."
Flirty compliments are usually given when a person wishes to show they are interested in you and would like to take this opportunity to know each other. It should be taken in stride and reply with the same lighter tone, especially if you harbor similar feelings.
How to Respond to a Funny Compliment?
We have often come across funny compliments. Instead of shying away from replying, give a befitting reply without sounding condescending. This way, the other person would also appreciate your lovely sense of humor, and there will be a better bonding between you two. Here are a few examples that can help you:
"Thanks, dude."
"Oh, don't worry, you will finally reach there."
"Oh, such observant eyes."
"Much obliged. Thanks."
"You know what? I like you a lot."
"Woah! How much do you need."
"Thanks, please vote for me and help me win the next elections."
How to Give Witty, Funny, or Sarcastic Reply to a Compliment?
If you have received compliments from your friends or loved ones and wish to give them a witty, sarcastic, or funny reply, you need to think a lot. The responses must be witty and funny but not hurt anyone's feelings. Funny and witty replies can lighten the mood with everyone laughing and having a good time, while sarcastic replies (given if you have a good reason to) have a bitter taste. Choose your options carefully and then reply. Here are a few examples:
"Oh, you are the love of my life."
"If only I heard this every day and got a dollar, I would be rich one day."
"Woah! Keep them coming."
"Well, there is nothing to argue about, is there."
"Wow, what else do you like about me."
"Cool."
"And to think that I didn't even make an effort today."
"I know; it is tough being this perfect every day."
"You sound so much like my momma."
How to Give a Shy Reply to a Compliment?
If you feel awkward or shy receiving compliments and it seems to be a challenge for you, you can keep your replies simple. You can say something like:
"I appreciate you for saying that."
"This is so nice to hear."
"So nice of you."
"That is so sweet. Thanks."
This simple response is enough for the other person to understand your heartfelt feelings and your gracious acceptance of compliments. Being shy in no way means not responding to a compliment paid to you. It seems discourteous, rude, and arrogant. Thus, show with your verbal and non-verbal communication how much you appreciate being complimented. It will touch the heart of the compliment giver, and you will come across looking polite and nice.
Responding gracefully to a compliment goes a long way in building long-lasting relationships that you can cherish forever. How to answer a compliment is an art. Hone your skills, work on your communication, and make it a point to respond as soon as you receive a compliment. It will show your gracious side to everyone and leave a lasting impression.
It is natural for introverts and shy people to start stammering or get flustered when receiving a compliment. In such situations, it is recommended to regain your composure, say a simple "thanks," and acknowledge the compliment. These tips will help you responding to a compliment whenever you feel tongue-tied or at a loss of words. Stay gracious and respect others for their kind gestures with appropriate responses.
Also Read:
How to Know Your Passion in Life
Smart Answers to Most Stupid Questions
Simple Things You Can Be Grateful for in Life