Holy Thursday (Maundy Thursday) 2023 – Beautiful Quotes and Wishes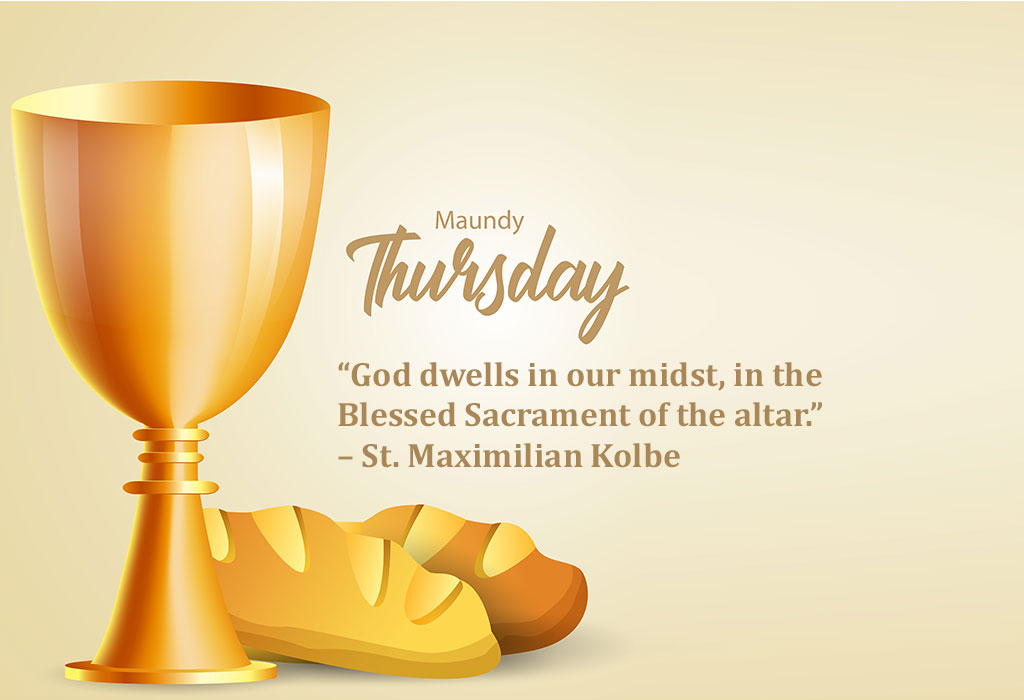 In this Article
Christians around the world are preparing to observe Maundy Thursday on the 6th of April. Maundy Thursday, or Holy Thursday, is the Thursday before Easter Sunday. During the Holy Mass on Maundy Thursday, every Christian remembers the Last Supper, when Jesus Christ washed His disciples' feet and passed around bread and wine, leading to the events around Good Friday or the day He was crucified.
The word 'Maundy' comes from the Latin word 'mandatum', which means 'command.' It refers to the command that Jesus Christ gave His disciples at the Last Supper, which was to love one another with humility and remember His sacrifice.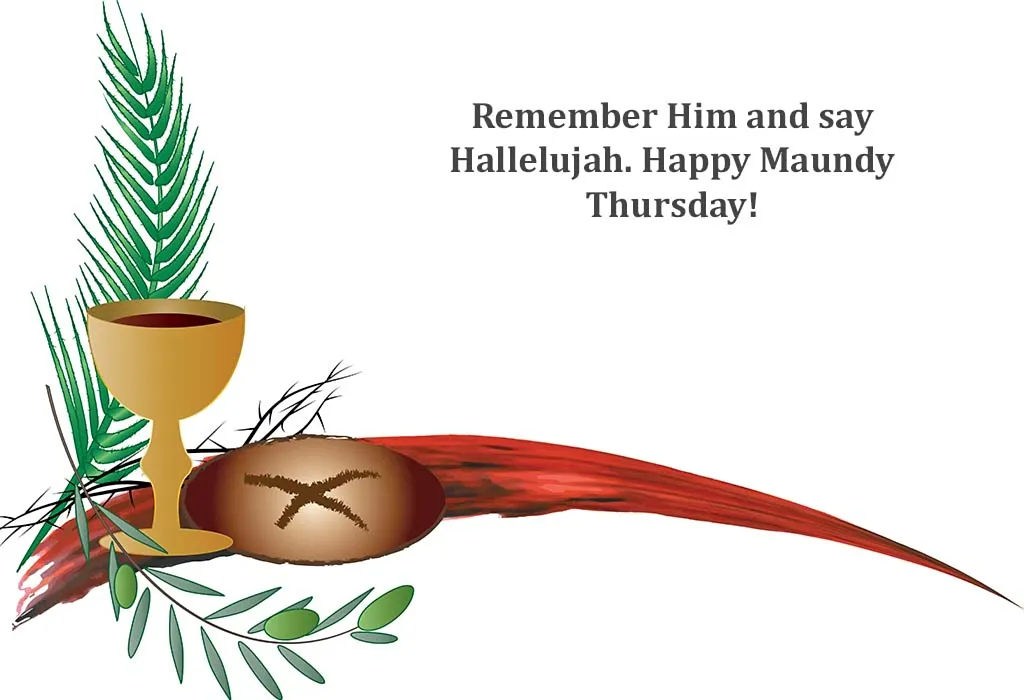 Best Maundy Thursday Quotes and Wishes
Here are 14 quotes and Maundy Thursday wishes to celebrate the day:
"I throw myself at the foot of the Tabernacle like a dog at the foot of his Master." – St. John Vianney
"It would be easier for the world to survive without the sun than to do so without the Holy Mass." – Padre Pio
"When you look at the Crucifix, you understand how much Jesus loved you then. When you look at the Sacred Host, you understand how much Jesus loves you now." – Blessed Mother Teresa
"God dwells in our midst, in the Blessed Sacrament of the altar." – St. Maximilian Kolbe
"The Eucharist is the source and summit of the Christian life." – Pope John Paul II
"The Bread that we need each day to grow in eternal life makes of our will a docile instrument of the Divine Will; sets the Kingdom of God within us; gives us pure lips, and a pure heart with which to glorify his holy name." – Edith Stein
Take the name of Jesus and follow his path. He will never lead you astray. Happy Maundy Thursday!
"The Eucharist is the Sacrament of Love; it signifies Love, it produces Love." – St. Thomas Aquinas
Today is Maundy Thursday, and we commemorate His last supper within hours of Judas's betrayal. Happy Maundy Thursday to you!
On the occasion of Maundy Thursday, let us remember the times when Jesus offered himself as the last supper as a lamb. Happy Maundy Thursday!
Humility and selflessness is the only key to win in life, and Jesus Christ is the perfect example of it. I wish you a Happy Maundy Thursday!
Remember Him and say Hallelujah. Happy Maundy Thursday!
Jesus taught us to love each other and keep aside our differences. May we forever remember this and follow His path. Happy Maundy Thursday!
Happy Maundy Thursday, everyone! On this day, I pray and hope that you all have a safe and joyous Easter weekend!
Today is Holy Thursday and tomorrow is Good Friday. No meat today or tomorrow. Just a reminder.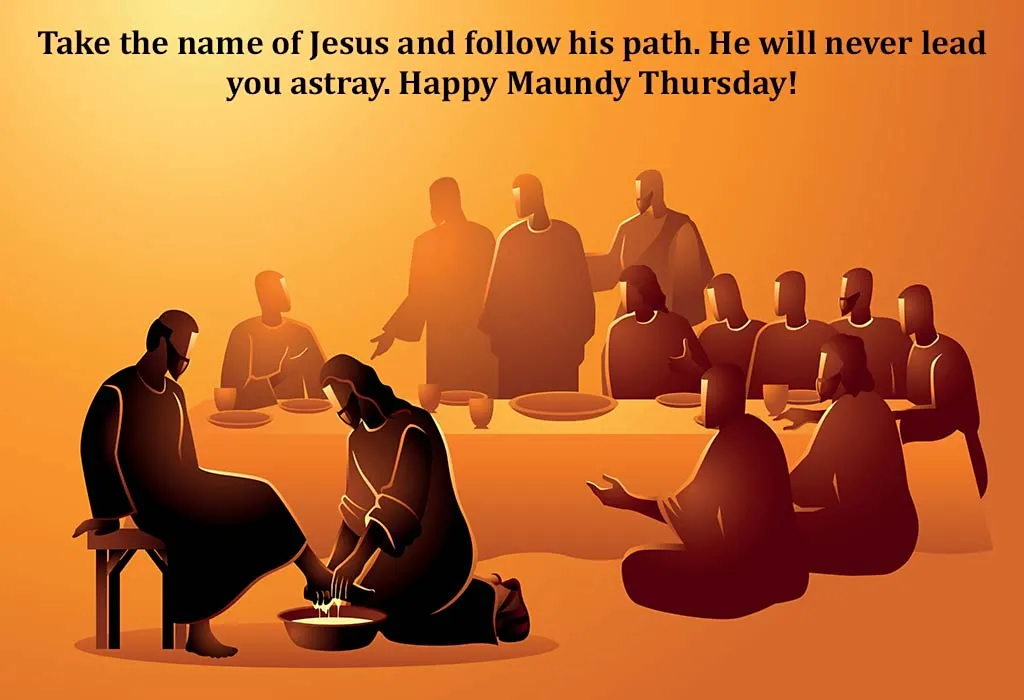 Holy Thursday Prayers
Below are two prayers that will take you through the Holy Week as you raise your hands and worship His name.
O Lord our God, we gather tonight to remember our Saviour Jesus Christ and His sacrifice of love for us. We take a moment to remember His last meal with His disciples. We remember the betrayal He suffered before His death. We remember the pain that He would bear. We now bear witness to our Lord Jesus Christ. Watch as we grow in faith and be renewed again by the story of His resurrection. We plead to you to send your Spirit to be with us from this night till Easter morning. In Christ, we pray. Amen.
O Lord Jesus, for the merits of your sacrifice on the Cross to be applied to every soul of all time, you intended that it should be renewed upon the altar. During the Last Supper, you said: "Do this in memory of me." With these words, you gave your apostles and their successors the power to consecrate and the command to do what you did. I believe that the Mass is both a memorial and a sacrifice – reenacting your passion, death and resurrection. Help me realise that the Mass is God's greatest gift to us, and our greatest gift to God. Amen.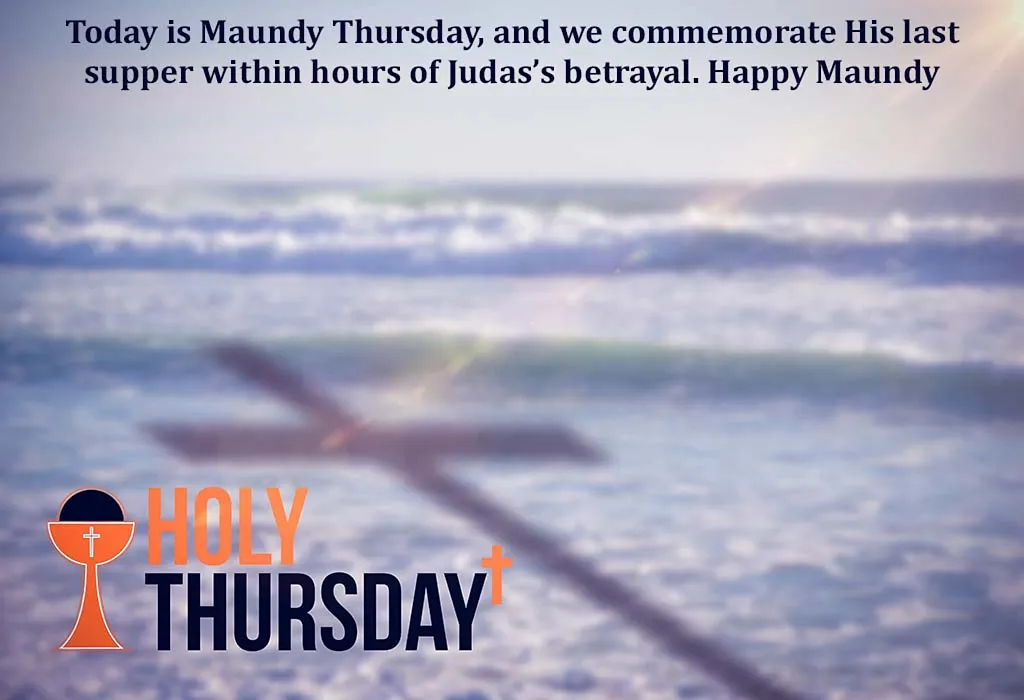 As this holy day symbolises the beginning of the three-day celebration of Easter, including Good Friday, don't forget to send these Maundy Thursday messages and quotes to your loved ones to wish them on this special occasion.
?>