Happy Basant Panchami 2023: Wishes, Messages & Quotes For Your Family and Friends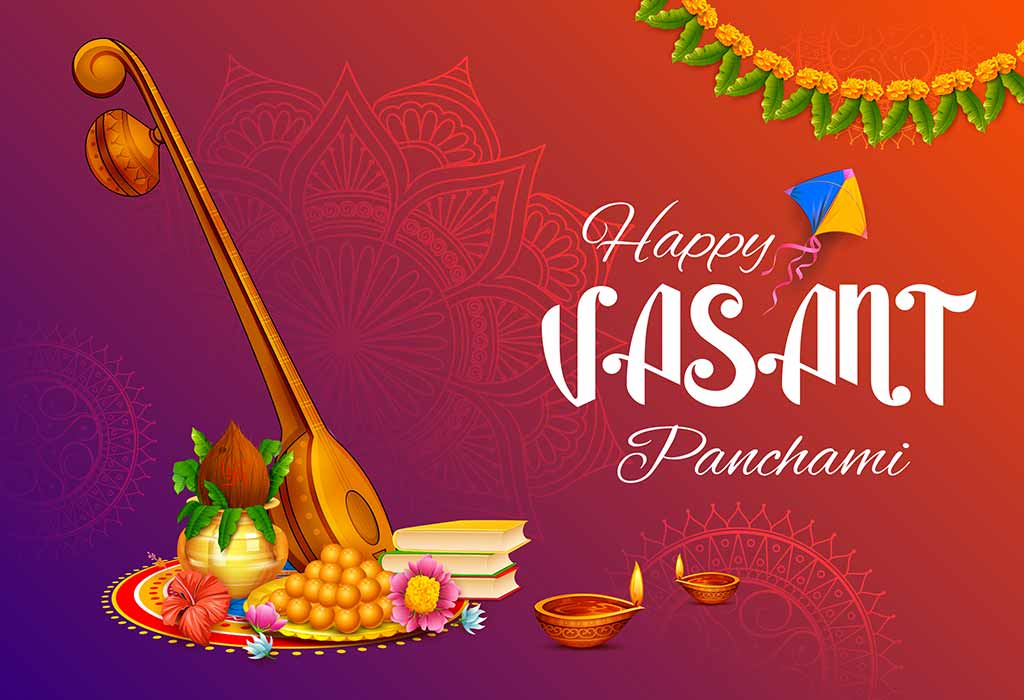 In this Article
Basant Panchami or Vasant Panchami is also known as Saraswati Puja and marks the arrival of the spring festival. The festival is celebrated at the end of the Magha month which is generally the end of January and the start of February. This is because according to Hindu mythology, it was on this day that Lord Brahma created the universe.
The festival is known as Saraswati Puja In the eastern part of India, specifically in Bihar and West Bengal. But in Northern India, especially in Punjab, people celebrate the festival by flying kites, while in Rajasthan, it is traditional to wear jasmine garlands on this auspicious day. Basant Panchami also signals the beginning of preparations for the festival of colours – Holi, which takes place after forty days.
Beautiful Basant Panchami Wishes, Messages and Quotes
Join us as we welcome Spring by sending these heartfelt wishes to your loved ones on this auspicious occasion.
1. Wishing you good fortune, happiness, peace, success, and progress on the auspicious occasion of Basant Panchami.
2. May you be blessed with wisdom and knowledge. Have an auspicious Basant Panchami.
3. On this blessed day of Saraswati Puja, may you wear a cheerful yellow and blossom like mustard fields; have fun flying kites and fly into the sky like them. Happy Basant Panchami!
4. The creative power is within all of us. May Goddess Saraswati keep lighting this flame and bless you greatly.
5. May you find success in eliminating darkness and ignorance from your life with the blessings of Goddess Saraswati. I share my warm greetings and heartfelt wishes ahead of Basant Panchami.
6. May you be blessed with Goddess Saraswati's lovely blessings on Basant Panchami. I wish you a very blissful Basant Panchami.
7. Here's wishing you and your loved ones on Basant Panchami. May you be blessed with everything that you have hoped for.
8. May you be untouched by ignorance and darkness. Here's wishing you a bright life — happy Basant Panchami to you.
9. Let us pray to Goddess Saraswati to gain knowledge and remove ignorance, and accept spiritedness. Happy Basant Panchami to you.
10. I lay out my heartfelt greetings and choicest wishes on the auspicious day of Vasant Panchami.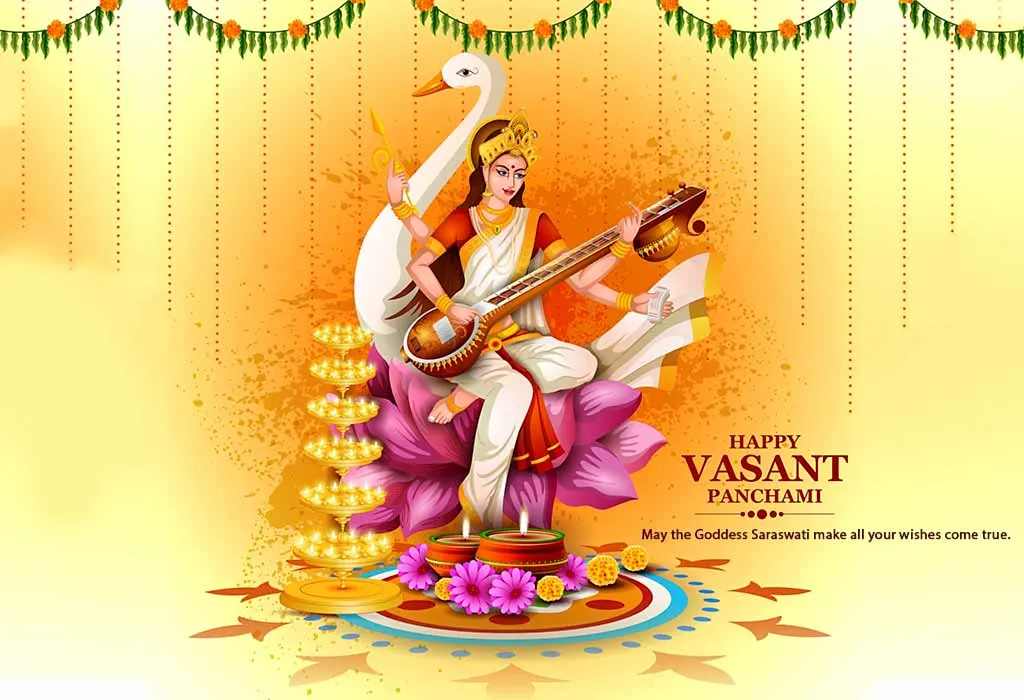 11. Vasant Panchami is a happy occasion that commemorates Goddess Saraswati and the values she represents. Happy Saraswati Puja to you.
12. The harsh and cold winter ends, spring has arrived; A song is sung on every lip; reminding one of the earlier days; Nature is at its glory, creating a new course. Happy Saraswati Puja 2023!
13. May the Goddess of language, knowledge, arts, and music bless you and your loved ones. Happy Saraswati Jayanti!
14. Life is a lesson to learn. May Goddess Saraswati's holy blessings help you understand and pass all of life's tests with ease. Happy Basant Panchami.
15. Spring is in the air, there are fresh blooms everywhere. I'm sending you my heartfelt greetings on the grand occasion of Basant Panchami!
16. Let's flaunt our outfits in yellow colours; worship Goddess Saraswati in all her divinity, and share sweets with happiness! Happy Basant Panchami!
17. May the auspicious occasion of Vasant Panchami, bring the richness of knowledge to you, may you receive Goddess Saraswati's blessings… and all your wishes come true. Happy Basant Panchami 2023!
18. Though the days may be too busy, there is always time for me to say hello to someone like you! Smile and celebrate Basant Panchami 2023!
19. May Goddess Saraswati shower you with the vast ocean of knowledge that never ends. Happy Vasant Panchami!
20. On this day Goddess Saraswati is celebrated in different names and fames – Arts, Badal, deep, supreme knowledge, and science. Happy Basant Panchami.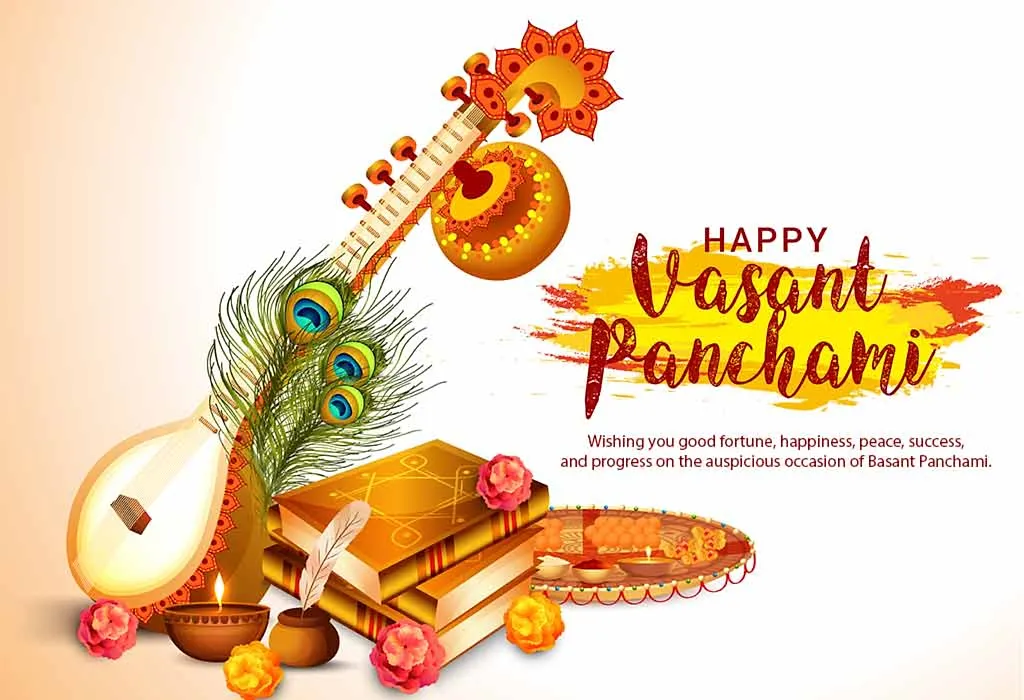 21. May every goodness you encounter touch your soul, and the best light of knowledge lighten up your life. So here's me wishing you a very Happy Vasant Panchami!
22. I may have no greeting card to give, no beautiful flowers to send, no funny graphics to forward. But, I have a caring heart that wishes you a Happy Basant Panchami.
23. Shubh Basant Panchami. I pray that you are blessed by Goddess Saraswati, and may all your dreams and wishes come true.
24. I hope you smile and enjoy Basant Panchami.
25. May the Goddess Saraswati make all your wishes come true. Happy Basant Panchami!
26. On this auspicious day of Saraswati Puja, let us welcome the season of Spring and shed lethargy. Happy Basant Panchami!
27. As winter comes to an end and mustard flowers begin to bloom, may your life also blossom. Happy Vasant Panchami 2023!
28. With the chill in the weather reducing, may your sadness also vanish like the cool weather! Happy Basant Panchami!
29. On the blessed occasion of Saraswati Puja, I wish you always remain blessed with happiness and success in your life. Happy Vasant Panchami!
30. With great devotion, cheer, joy, and zeal, I wish you and your loved ones a Happy Vasant Panchami!
31. Wishing you Happiness, Good fortune, Success, Peace, & Progress on the occasion of Basant Panchami.
Festivals are a brilliant way to bond with your friends and family. So, this Basant Panchami, bring a smile to their faces with these lovely Vasant Panchami wishes and messages.
Also Read: Basant Panchami : Date, Why We Celebrate & Special Recipes