Godparent Proposal Ideas to Ask Someone to Be Your Baby's Godfather/Godmother
Bringing up a baby is a big responsibility for the parents, especially for first-timers. Having someone to guide you and support you through the process of parenting can be a blessing! Also, someone who is a role model and advisor to your kid will be a great positive influence in your child's life and that is where a godparent comes into the picture!
Having a godparent can be a very fulfilling experience in your child's life. However, asking friends or family members to be your kid's godparent can sometimes become a tricky task for the parents. In this post, we have some great godparent proposal ideas to pop the question to that special someone who will be a mentor and a friend to your child for life!
When Can You Ask Someone to Be a Godparent?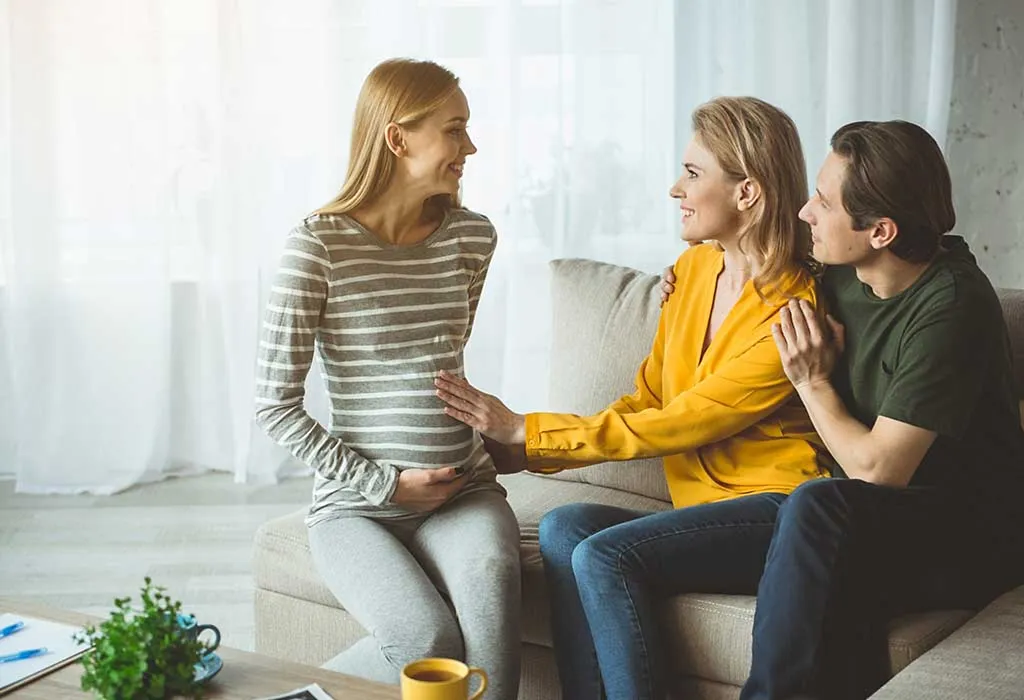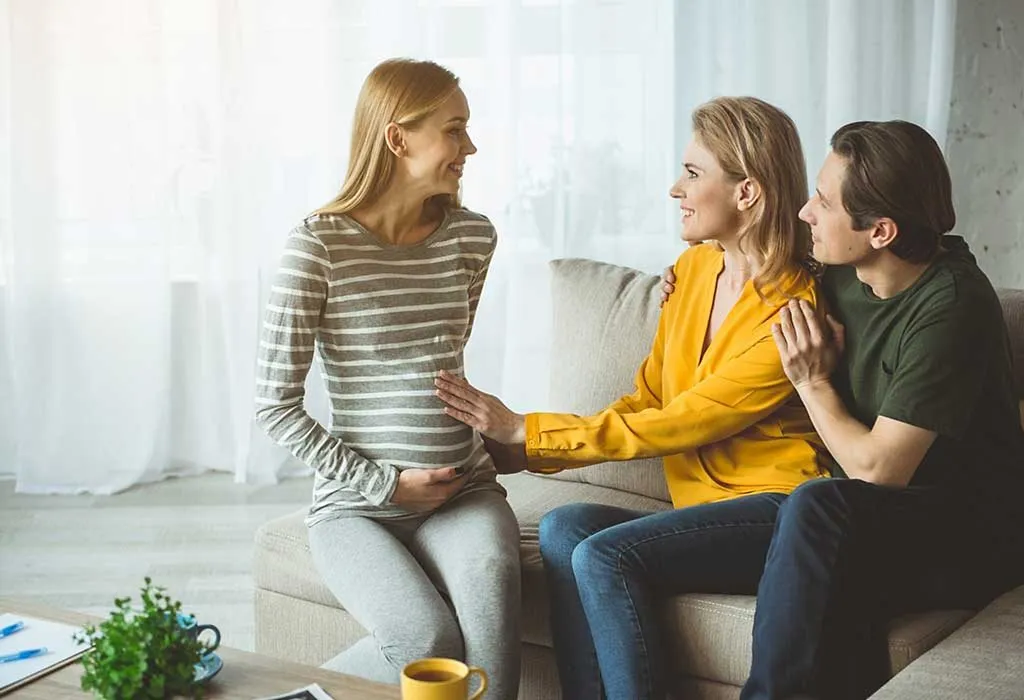 If you are wondering when you should ask someone to be your kid's godparent, well, there are no set timelines to ask the same. You can propose the chosen one before or after the birth of your baby. However, asking before birth would offer a better opportunity to the godparent to bond with the baby as soon as your baby arrives. Here are some appropriate time frames on when it may be a good idea to float the question:
Anytime when the parents and the would-be godparents have some private time together.
If your baby does not need to be baptised, you can ask the question two weeks before the birth of your baby or two weeks after the birth.
In case, your baby needs to be baptised, which is usually around three to five weeks after birth, you can ask the potential godparents as soon as the baptism date is finalised.
Godparent Proposal Etiquettes
As much as it is a big deal for you, so it is for the person you are going to ask to be your kid's godparent! Irrespective of who you are going to ask, it is best to keep this special and intimate request formal as much as possible. Here are some godparent proposal etiquettes that you may like to keep in mind to keep any kind of awkwardness at bay:
Be prepared to take 'No' for an answer and accept it graciously. It is quite possible that people may not be mentally prepared to take such kind of responsibility.
Always make sure that both the parents are present when the question is asked.
It is a private, intimate and personal bond that you and your child will be sharing for the rest of the life with that person. Therefore, make sure popping the question is done in a private setting and not in a crowd. Also, asking someone to be your child's godparents in a crowd may cause jealousy or insecurity in other people close to you.
Don't use any social media platform such as Facebook, Instagram, Twitter to ask someone to be your child's godparents as it may put them under an unnecessary spotlight!
Never let someone else, such as the minister or other such people ask on your behalf. The proposal should come directly from the parents.
Refrain from using impersonal methods of asking, such as via text, message, or mail. There are umpteen cute and adorable godparents asking ideas that you can adopt.
Sweet Godparent Proposal Ideas that Will Stay as Memories Forever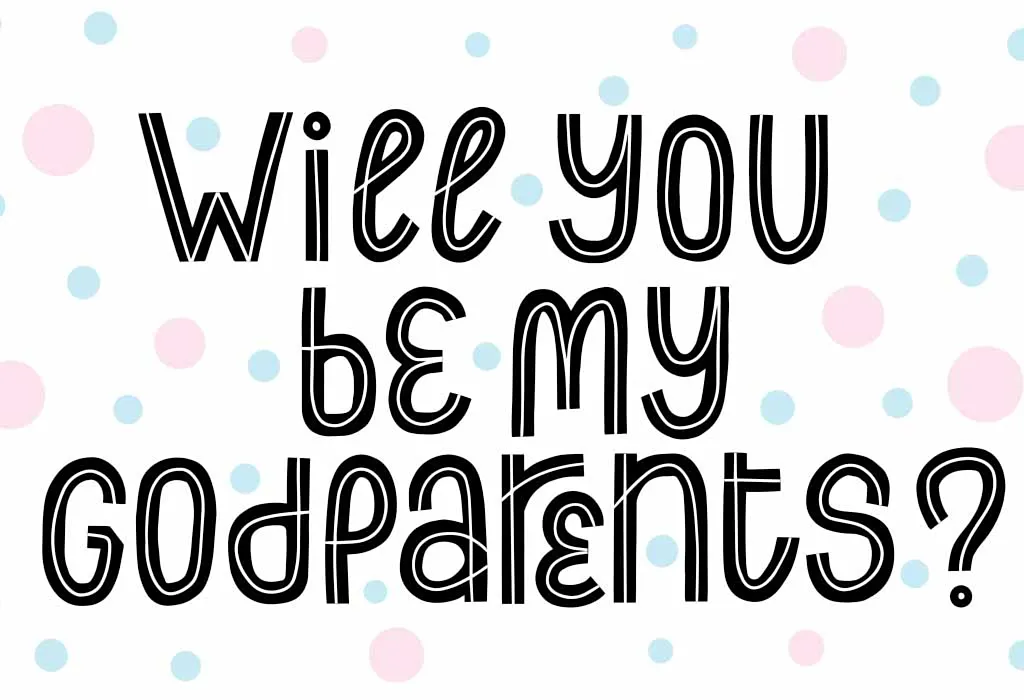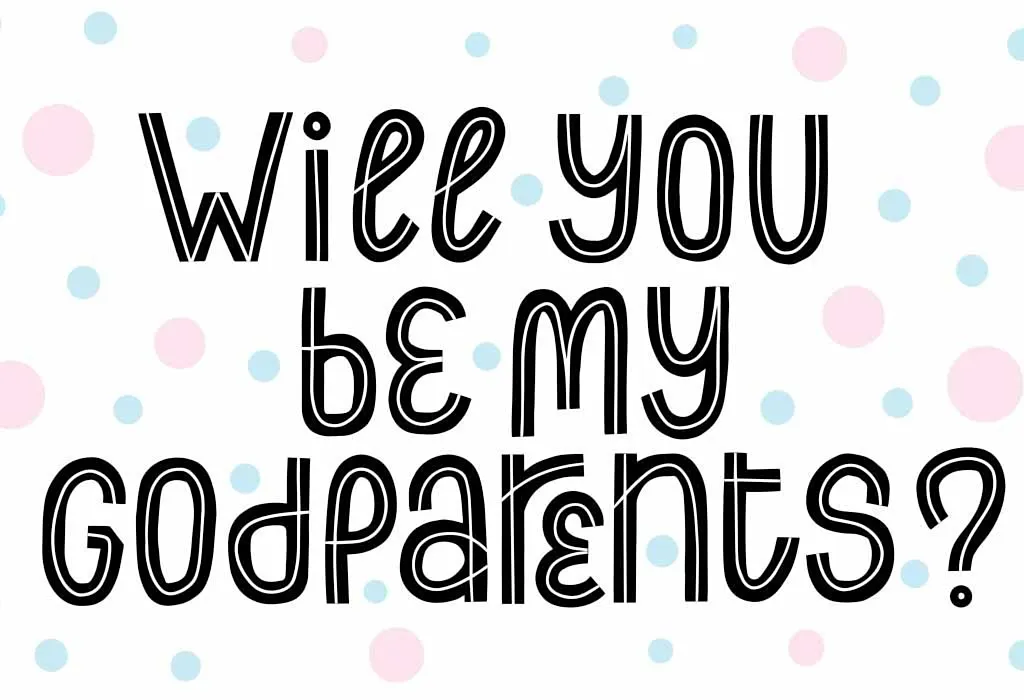 To designate someone as your kid's godparents and asking them that big question can be a bit tricky! However, we have some sweet godparent proposal idea that may they get a definite 'YES' to your question:
1. A Personalised Photo Frame
One of the best godparent proposal gifts ideas is to get a personalised photo frame with the cutest picture of your baby in it that also has the question written on it, 'Will You Be My Godparent?' For a more personalised feel, you can get your baby's name written at the bottom of the frame with a little heart next to it!
2. Make Your Baby Wear an Outfit With the Question on It
Well, how cute and utterly adorable would it be to make your baby wear an outfit with 'the question' printed on it. There are many online stores that make customized baby clothes with an adorable one-liner. Get hold of one!
3. The Cinderella Pumpkin Proposal
Go the fairy tale way to ask the dreamy question! This DIY godparent proposal idea can be a sure shot winner. Simply take a small pumpkin (scoop out the pulp and keep the top intact) and paint it in silver or golden colour. Place a scroll inside the pumpkin with any adorable poem or quote asking to be your pumpkin's godparents. Make sure to deliver the pumpkin personally.
4. Go With the Glitz
If the question needs to be asked to a woman, nothing can beat jewellery! You can get a bracelet with a charm inscribed with the question or a necklace with an inscribed pendant. Silver, gold, or platinum, take your pick as per your budget!
5. Proposal Puzzle
There are many innovative ideas available in the market and one of them can be in a puzzle form. If you cannot find one, you can always make one yourself. A perfect fun way to ask someone to hold the responsible title for your little one.
6. Matching Tees
Another fun idea would be to get customised tees for your baby and the potential godparent. Make your baby wear the tee as you gift the tee with a funny message printed on it that conveys that you wish that person to be your kid's mentor and guide!
7. Get Poetic
Poems are one of the cutest ways of popping the question! There are many that you can find on photo frames or cards, choose the one that best describes your emotions. Alternatively, you can write a poem on your own and print it!
8. The Scratch Card
Have some fun and excitement as you float the question to the prospective godparent with a scratch card! You can make one on your own or buy one from the market!
9. Say it With a Mug
Get a personalised mug with the question imprinted on it! You can opt for two things, the first is to invite them over for a coffee date and offer them coffee in the specially printed mug so they notice the question on it and secondly, you can gift them the mug and let them find out on their own!
10. The Special Ornament
If you are planning to propose around Christmas, you can choose an ornament to do the needful! Take any pretty ornament and place a small stick-on card on it with that has the question written on it. Gift wrap this special gift and you make their Christmas more special!
11. Go the Candle Way
Make a candle label or buy one from the market that has the question written on it. What better way to ask that special someone with something so divine and serene like candles. Choose any scented candle and place the label on it.
12. Make A Proposal Hamper
One of the most special ways of asking such an important question is by making a special gift hamper with all the personalised stuff placed in it. You can place a clothing item, a picture frame, a notebook, and other such stuff with the question printed on every item!
These are some of the many godparent proposal ideas that you can choose from or you can be innovative and come up with your own ideas! Whatever you decide, make sure to make that person feel utterly special. After all, it concerns your bundle of joy!
Also Read:
Adorable and Cute Best Gifts for Godparents
The Importance of Grandparents in Kid's Life