Preparing for Fatherhood – 25 Tips For Dads-to-be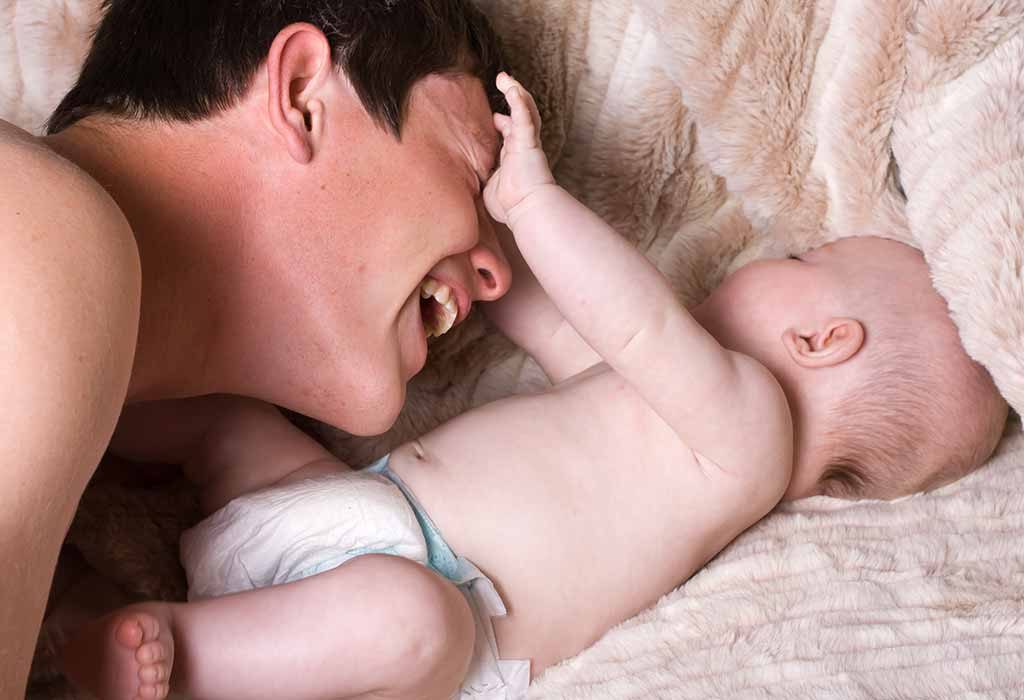 In this Article
Becoming parents to a little bundle of joy is one of the most delightful or blessed feelings in the world. Just the way a would-be-momma feels butterflies in her tummy, the would-be-dad also goes through a host of new feelings and emotions. It is not only a life-changing experience for the woman, but even for a man, it is a big turning point in life. If you are a first-time dad or you'll be a dad soon, and you want to know how to do it perfectly, well, we may help you in your journey as in this post we shall be discussing some tips for newbie dads or first-time dads!
25 Tips for First-Time Fathers
Here are some tips for first-time fathers or dads:
1. Be Mentally Prepared
Be mentally prepared that you are going to be a father soon! The first few months, in fact, the first few years, are going to be different now that there will be another tiny human being involved. Your baby will be the centre of attention for your wife now. Being mentally prepared means, you're halfway there!
2. Know More About Pregnancy
The sheer fact that your wife is carrying the baby makes her a bit more aware of the baby developing inside her than you. However, you can be on the same page as her by reading more about pregnancy.
3. Stay Positive
Your woman may be going through a lot of hormonal swings that can make her go through an array of emotions. The best thing that you can do preparing to be a father for the first time is being positive towards your wife and her pregnancy.
4. Go for Pre-Natal and Ante-Natal Visits
Being a new dad is not easy, and you have to make efforts be a part of your wife's journey too. Make sure you take your wife to all her pre-natal and ante-natal visits and are involved full-time in your wife's pregnancy.
5. Refrain From Smoking
If you are a smoker now is the time to put a stop to this habit. This is because it may prove to be dangerous for your pregnant wife and your unborn baby's health too.
6. Be Involved From the Beginning
There is no doubt that first-time father feelings can be a bit overwhelming, but as a newbie papa it is important that you actively take part in taking care of your baby from the beginning itself. The best way to get the hang of nappy changing, burping, making your baby sleep and other such things is by start doing them.
7. The Magic of Touch
Physical touch has great importance and this way you feel closer and connect better to your little bundle of joy. Make sure you hold, rock, hug and make other kinds of physical contacts with your baby to strengthen the bond.
8. Talk to Your Baby
You may wonder what words could mean to a baby, but it is very important for a baby's development. The baby may not be able to acknowledge it but listening to your sound soothes the baby, and it also helps in developing your baby's listening and language skills.
9. Understand Your Baby's Cues
Well, babies may not be able to talk and tell you what they want, but you can surely try to find out what your little munchkin desires. This may get a bit daunting if you are going to be a dad for the first time, but with time you'll be able to understand your baby's need better by following your baby's cues.
10. Have One to One Time With Your Baby
Sneak those few magical moments in a day and be with your baby, just the two of you. Sing a lullaby, rock him, hold him close to your chest or simply talk to your little one. This is one of the best ways to bond with your baby.
11. Be in Charge of the Finances
Expenses do tend to rise once the baby arrives. Toys, diapers, bottles, and baby clothes will be at the top of every list. Take note of these expenses. It's very important to plan your finances to avoid any surprises.
12. Help Your Partner With Breastfeeding
If you are preparing to be a father for the first time, it is important that you get involved in all the matters that concern bringing up your little one and breastfeeding is one of them. Get her a glass of water, adjust her pillow or simply talk to your partner if she's feeling all confused about the whole breastfeeding experience. The idea is to be next to your partner and support her in her efforts.
13. Get More Knowledge
When you become a father for the first time people around you will load you will all sorts of information about what to expect as a new dad and how you should do things. You can talk to your doctor to clear your doubts rather than listen to the random opinions of people.
14. Take Care of Your Relationship
You have become parents, but that does not mean that your relationship with your partner should become less important to you. Make your partner feel loved and cared. She has gone through tremendous physical changes and may have weird doubts and notions about her looks, make her feel special.
15. Ask for Help
Being a dad can be a daunting task, and it is okay if you and your partner are not able to manage all of it yourself. You can ask a family member or hire some house help to assist you.
16. Let Mom Take a Break
Try and give the newbie mom some break from baby chores. Plan a day out with her friends and let her relax for some time.
17. Do the Household Chores
Help your lady love with the dishes, by washing clothes, by doing the laundry and doing other such chores.
18. Talk and Sing to the Baby
Enjoy time with the little one. Babies love to hear their father's voice, leading to a lovely bonding experience.
19. Give Time and Be Tolerant
Fatherhood will not come to you in a day or a couple of months. Don't be hard on yourself and give yourself some time.
20. Be a Good Listener
A new mom goes through a lot of hormonal changes. It's tough, and she needs someone to talk to. It helps to listen to what she says and provide her reassurance. That helps take a huge burden off the mother's back.
Fatherhood will not come to you in a day or a couple of months. Don't be hard on yourself and give yourself some time.
21. Work Like a Team
Both you and your partner need to work hand in hand in caring for your little one. It will help in better management of all your responsibilities and duties.
22. Just Be There
Just be there next to baby and partner, sometimes it is just your presence and moral support that is required and nothing else.
23. Take Care of Yourself
Don't be too harsh on yourself, and just because you are a newbie dad does not mean that you should take care of your needs and requirements. Take a break and pamper yourself once in a while.
24. Stand Up for Your Wife
There will be a lot of well-meaning relatives who try to pass on their suggestions to the new mother, and it gets exhausting being bombarded with information. Support your wife and gently make it known to the others that while you appreciate their concern, the final decision will be taken by the parents alone.
25. Enjoy Being a Newbie Dad
Do not think much and be hard on yourself. Raising a baby will not easy, but it certainly is so much fun. Just go with the flow of emotions and enjoy being with your baby.
Try and follow these tips if you are going to be a first-time dad or you are a first-time papa! This will help you bond with your newborn and also improve your relationship with your wife.
Also Read:
Importance & Role of Father in Child Development
How to Be a Good Father?
Steps to Keeping The Romance Alive after Baby is Born