Bonding with Baby – How Mommy, Daddy and Siblings Can Bond with the Newborn
In this Article
Nothing can be more wonderful, soul lifting and beautiful then raising a child. God gives the privilege of being a parent to the blessed and nothing in this world can be so special. Bonding is the attachment between a parent and a baby defined by
unconditional love
.
When babies arrive, they don't come with a manual and you are also not programmed for "
Perfect parenthood
". This bonding does not develop in a "Jiffy"
. It's not like a switch that you can switch on
. It may take a while and you shouldn't worry about it.
Sometimes, it may be love at first sight when you are overwhelmed with emotions. Whereas there can also be circumstances like traumatic birth, medical problems, adopted baby, postpartum depression, post-delivery discomfort that may make it difficult for a mother to give her child the love he deserves. Expecting parents don't need to wait until the baby is born. Pregnancy is the perfect time to start forming an attachment with your baby. Talk, sing, read to your baby when he is in the womb because it's the best time to get started with your baby-bonding journey.
Importance of Bonding
Bonding with your baby evokes a sense of responsibility, making parents pay attention to the needs of a baby during any hour of the day. It has been scientifically proven that this bond provides the baby's foundation for intimate relationships, building trust and a sense of security. Studies have further shown that if bonding doesn't occur, the child may experience sadness and reduced development.
Bonding Activities for Mommy
Bonding is a journey. The more you spend time with your little one, the stronger it gets. Just keep responding to your baby's needs and showering him with your love, hugs and kisses. Following tips can help you bond with your baby better.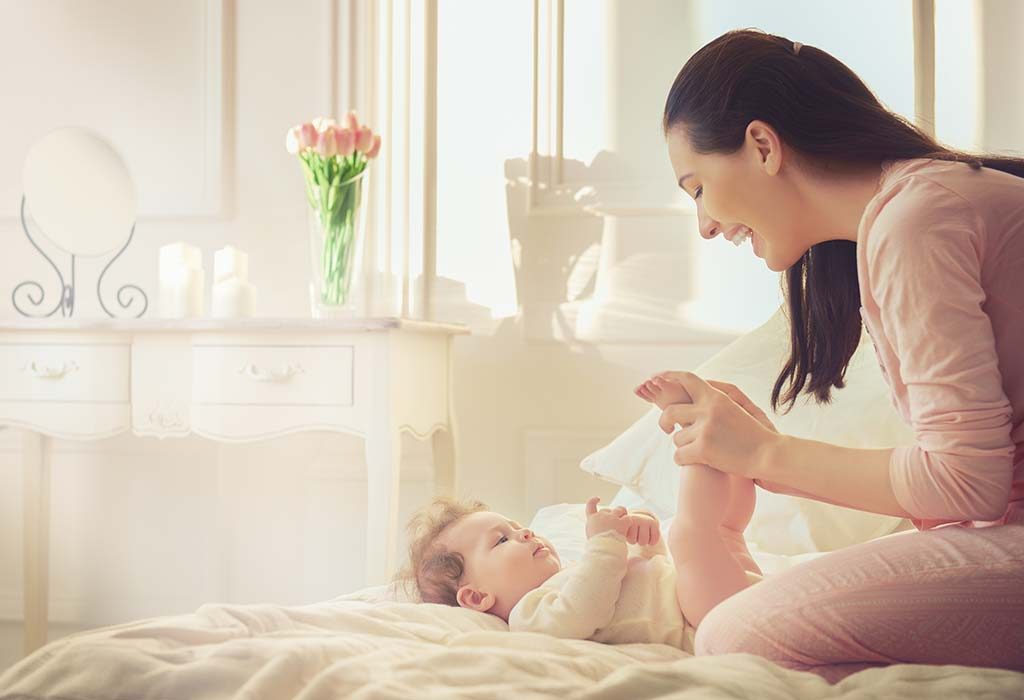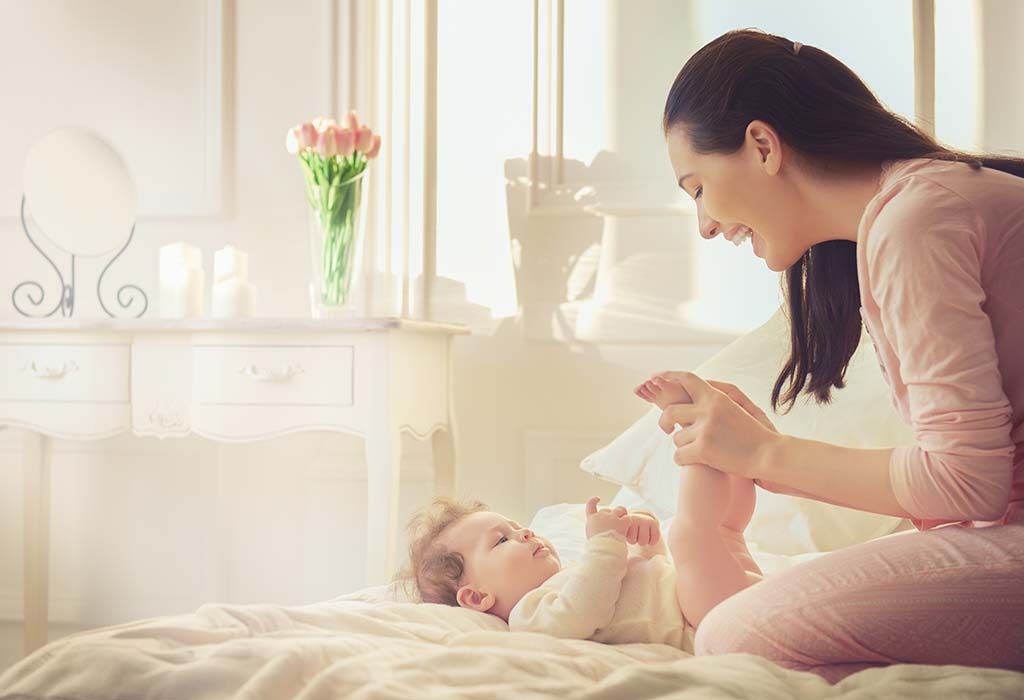 1. Skin-to-skin contact
The mother should immediately initiate skin-to-skin contact with the newborn baby as it helps him in adjusting to the temperature outside the womb. This is also known as Kangaroo care. It helps the baby to relax and stimulates the release of milk for breastfeeding. Having skin-to-skin contact while breastfeeding too helps to bond with the baby.
2. Feeding with Love
When you are breastfeeding or bottle-feeding your baby, it's not just providing milk or satisfying hunger. It's much more than that. Some mothers worry that if they don't breastfeed, they won't bond with their baby but the truth is that loving mothers will always create a special bond with their children.
3. Baby Massage
Besides the innumerable benefits of baby massage, every gentle stroke helps you bond better with your little one. Touch is a very powerful element in human bonding and baby massage encompasses and supports this vital aspect. Massage is one of life's simple pleasures and research has shown that a baby massage can improve interaction in a number of ways like eye contact, touch, voice and thermal regulation.
4. Put your Phone Away
For better or worse, social media has changed the ways of parenting. This has drastically affected the attention a new baby gets. Keep your phone away and give quality time to the child. Make conscious efforts to bypass the ill-effects of today's digital world on parenting.
5. Responding to Baby's Needs
Especially in the first few months, respond to your baby's need immediately. Make him feel secure that you are there for him always. Kiss him! Hug him! All this helps him build trust in you and don't worry, you are not spoiling him by doing this.
6. Play Time
Playing helps your child's brain grow and he develops a better understanding. Laugh with him, play with his little toes and little fingers. Make him feel that there is no better friend than you.
Bonding Activities for Daddy
Babies bond with their mothers much earlier. So, fathers feel left out. For better bonding between the baby and his daddy, it's important that expecting mothers allow and encourage the involvement of the husband in prenatal check ups and pregnancy care.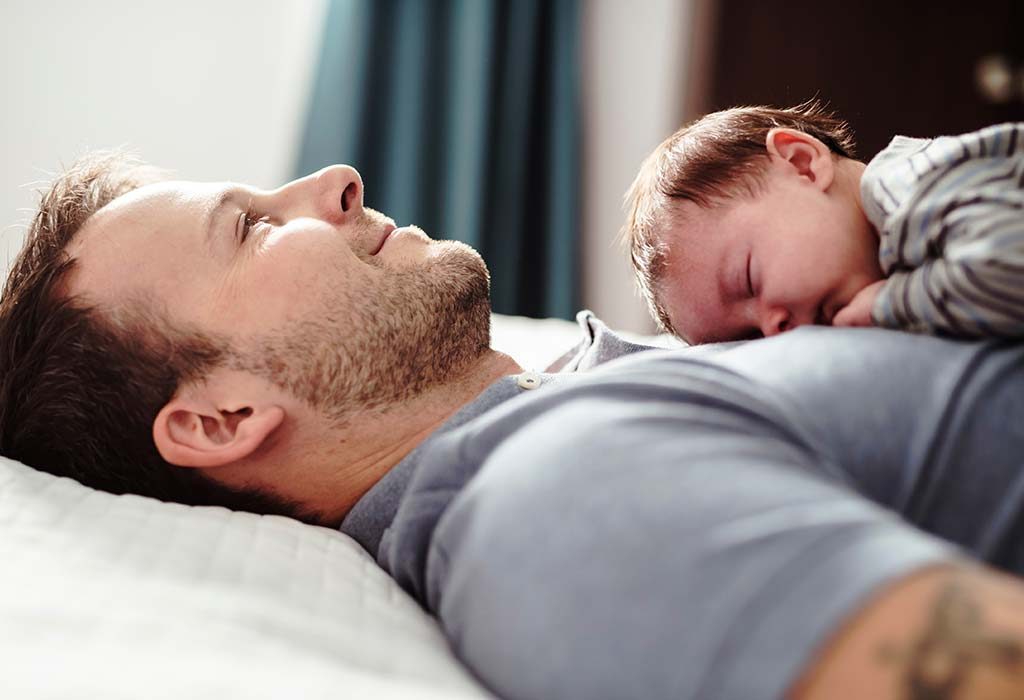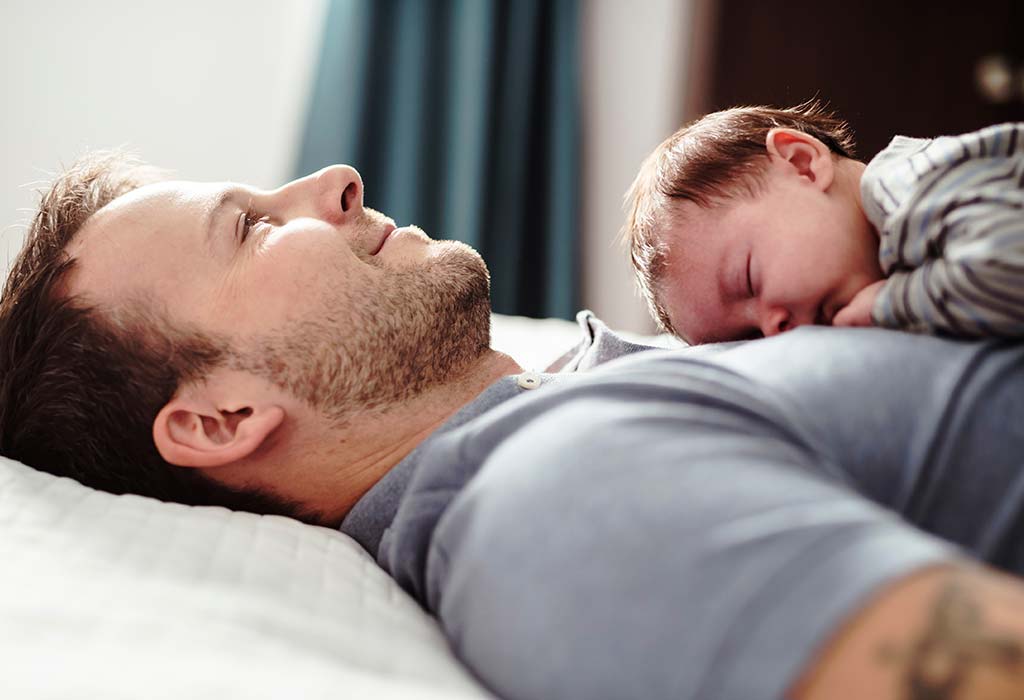 Make him feel it when the baby kicks in your womb. After the baby arrives, get his daddy involved in changing diapers, giving a bath, talking, singing to the baby. All this will help the mother too, by reducing the number of things she has to do and give her time to rest.
Sibling Bonding
The arrival of a new baby can be exciting for the family but it can also be confusing for big brothers and sisters.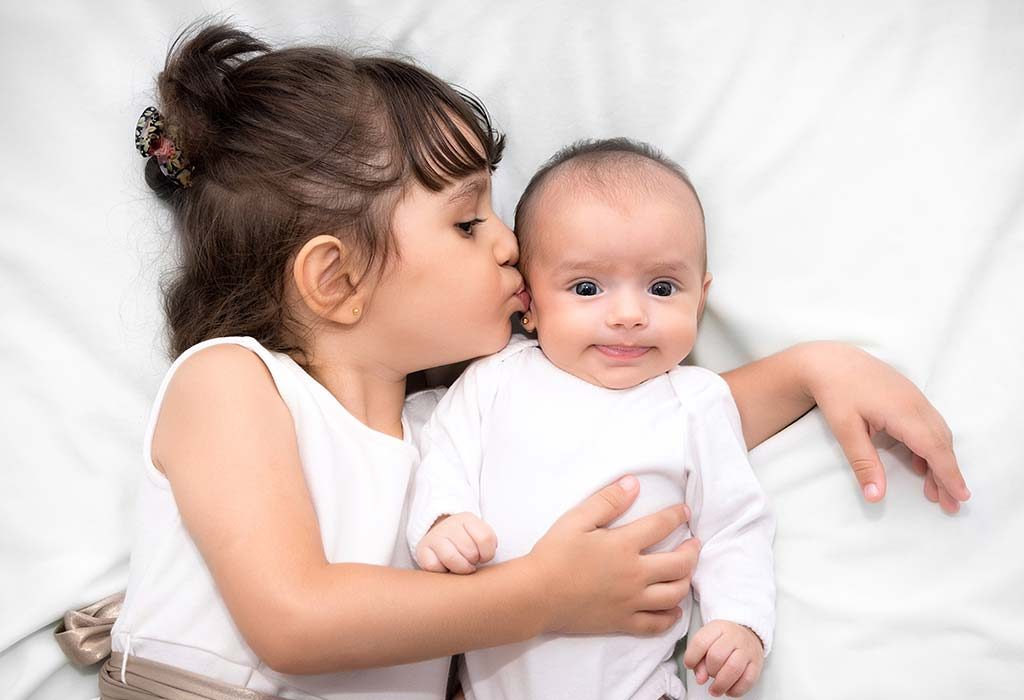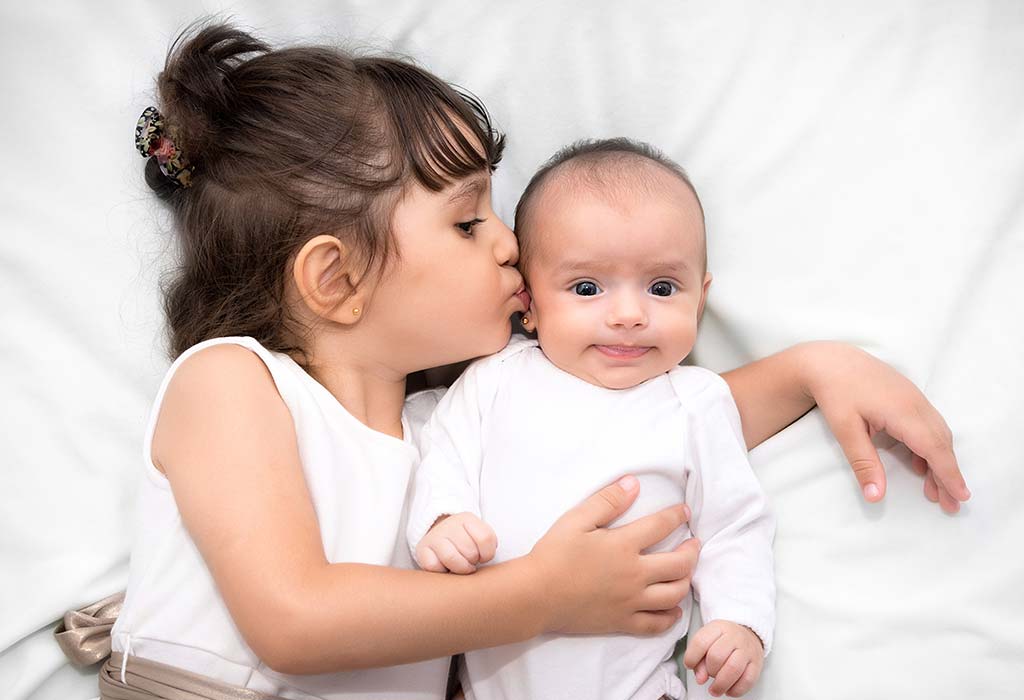 Involve the older sibling in the whole journey during pregnancy and after the baby comes.
Teach them how they can be of help to mommy and daddy. Make them familiar with the new baby. Tell them how much the new baby loves them. Keep a gift near the new baby for the big brother or sister, telling them the baby got it for you!
A happy family has strong bonds. Work hard to make your bond stronger day by day!
Happy Parenthood.
Disclaimer: The views, opinions and positions (including content in any form) expressed within this post are those of the author alone. The accuracy, completeness and validity of any statements made within this article are not guaranteed. We accept no liability for any errors, omissions or representations. The responsibility for intellectual property rights of this content rests with the author and any liability with regards to infringement of intellectual property rights remains with him/her.