50 Beautiful Father-Daughter Quotes That Honour Their Unbreakable Bond
In this Article
The bond between a father and a daughter is magical. Therefore, we bring to you a list of 50 father-daughter quotes and sayings to celebrate this special bond.
Father-Daughter Quotes and Sayings
Nothing can match a father and daughter's special bond. It is full of warmth and genuine love for each other. This article portrays the different facets of the relationship with father-daughter relationship quotes, father-daughter quotes about the love they share, and funny sides to their relationship.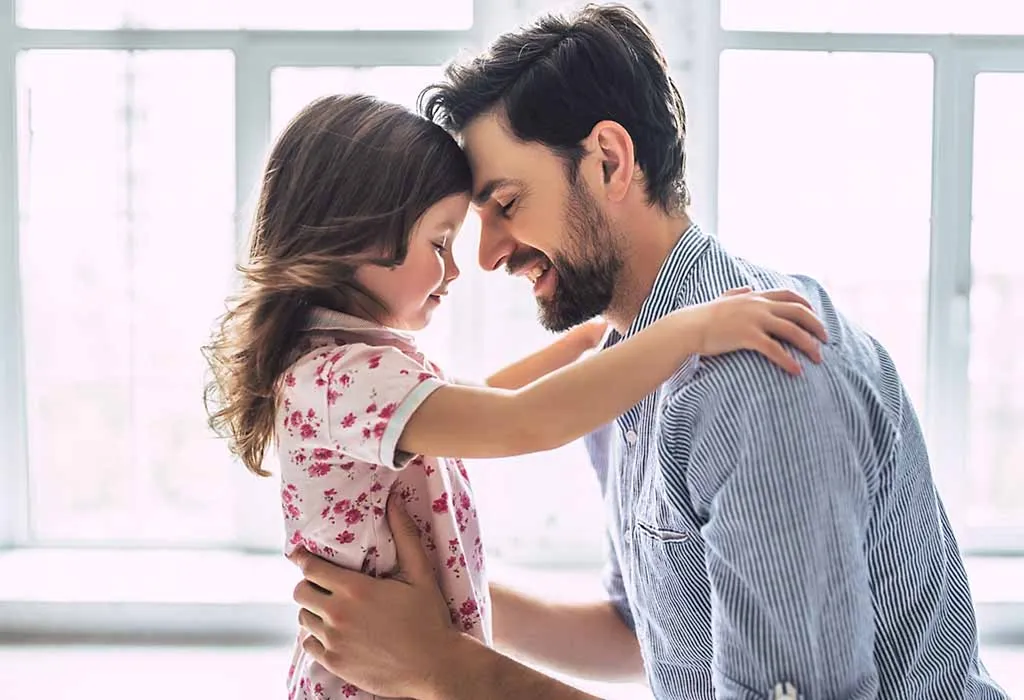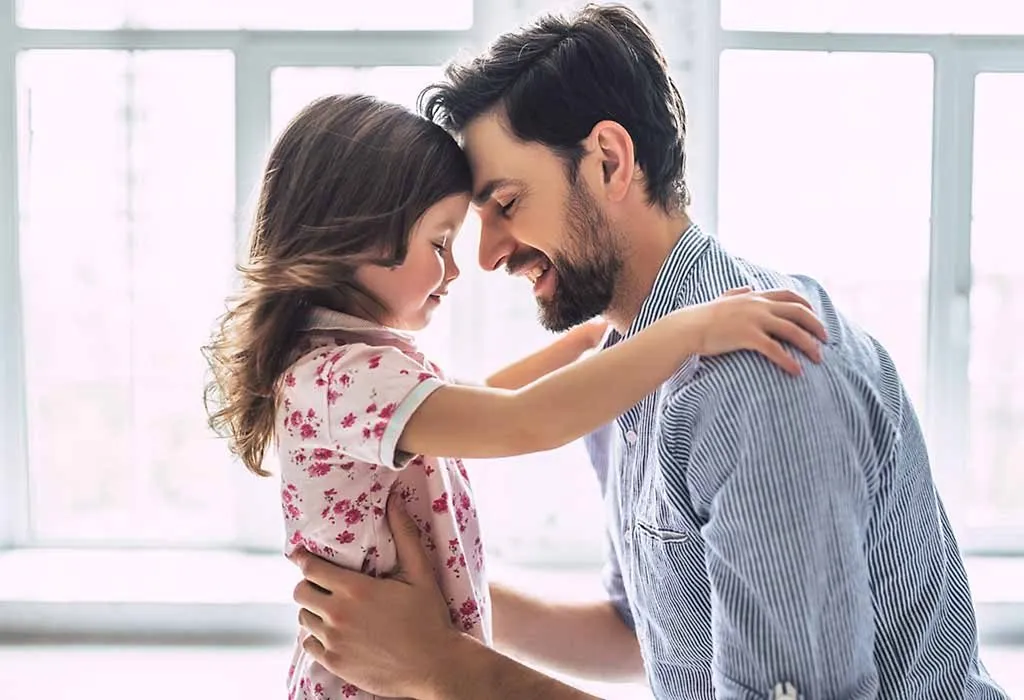 "Certain it is that there is no kind of affection so purely angelic as of a father to a daughter. In our love to our wives there is desire; to our sons, ambition; but to our daughters, there is something which there are no words to express." – Joseph Addison
"Being a Daddy's girl is like having permanent armour for the rest of your life." – Manirela Reka
"It was my father who taught me to value myself." – Dawn French
"A good father will leave his imprint on his daughter for the rest of her life" – Dr James Dobson
"When my daughter says 'Daddy I need you!'I wonder if she has any idea that I need her billion times more." – Stanley Behrman
"When my father did not have my hand…he had my back." – Linda Poindexter
"The reason why daughters love their dad the most is….that there is at least one man in the world who will never hurt her." – Anonymous
"Guns don't kill people….dads with pretty daughters do." – Anonymous
"Dads are the most ordinary men turned by love into heroes, adventurers, story-tellers, and singers of songs." – Pam Brown
"Many a man wishes he were strong enough to tear a telephone in half especially if he has a teenage daughter." – Guy Lombardo
"No one in this world can love a girl more than her father." – Michael Ratnadeepak
"I love my father as the stars – he is a bright shining example and a happy twinkling in my heart." – Terri Guillemets
"A father is always making his baby into a little woman. And when she is a woman he turns her back again." – Enid Bagnold
"A man's daughter is his heart. Just with feet, walking out in the world." – Mat Johnson
"When I come home, my daughter will run to the door and give me a big hug, and everything that has happened that day just melts away." – Hugh Jackman
"A daughter is a treasure and cause of sleeplessness." – Ben Sirach
"A father needs to be the standard against which she will judge all men." – Gregory E.
"Fatherhood is great because you can ruin someone from scratch." – John Stewart
"The only man that a daughter can depend on is her dad." – Frenchy
"My father had a profound influence on me; he was a lunatic." – Spike Milligan
"It does not matter who my father was; it matters who I remember he was." – Anne Sexton
"My father, he was like the rock; the guy you went to with every problem." – Gwyneth Paltrow
"She got her looks from her father. He is a plastic surgeon." – Groucho Marx
"A father's disappointment can be a very powerful tool." – Michael Bergin
"My mother protected me from the world and my father threatened me with it." – Quentin Crisp
"A man is not complete until he has seen the baby he has made." – Sammy Davis
"Some people don't believe in heroes but they have not met my dad." – Anonymous
"The greatest thing a father can do for his daughter is to love her mother." – Elaine S. Dalton
"One of the greatest gifts I have got from God… I call him Daddy." – Anonymous
"To a father growing old, nothing is dearer than a daughter." – Euripides
"I have never been a material girl. My father always told me never to love anything that cannot love you back." – Imelda Marcos
"It is admirable for a man to take his son fishing; there is a special place in heaven for the father who takes his daughter shopping." – John Sinor
"I think my mom put it best. She said 'little girls soften their daddy's hearts'." – Paul Walker
"A girl's first true love is her father." – Marisol Santiago
"A daughter may outgrow your lap, but she will never outgrow your heart." – Anonymous
"Any fool can be a father, but it takes a real man to be a Daddy." – Philip Whitmore Senior
"I am not ashamed to say that no man I ever met was my father's equal, and I never loved any other man as much." – Hedy Lamarr
"Fathers, be good to your daughters. You are the God and weight of her world." – John Mayer
"Watching your daughter being collected by her date feels like handing over a million-dollar Stradivarius to a gorilla." – Jim Bishop
"My Daddy was my hero. He was always there for me when I needed him. He listened to me and taught me so many things. But most of all he was fun." – Bindi Irwin
"No one is able to make a girl a queen except her father." – Arab Proverb
"The reason I am bad at cooking is my father always appreciated the dish I prepared, and I believed him." – Alia Bhat
"The power of a dad in a daughter's life is unmatched." – Justin Ricklefs
"My father did not tell me how to live. He lived and let me watch him do it." – Clarence Budington Kelland
"A father holds his daughter's hand for a short while, but he holds her heart forever." – Anonymous
"I am my father's daughter, and I am not afraid of anything." – Elizabeth I
"There will always be a few people who have the courage to love what is untamed inside us. One of those men is my father." – Alison Lohman
"I am a princess not because I have a prince, but because my father is a king." – Anonymous
"I hope I can find a man that will treat me as good as my dad." – Lady Gaga
"The happiest moment of my life was probably when my daughter was born." – David Duchovny
Did your heart go awww reading these beautiful quotes? Choose your favourite one from the above collection and pen it down the next time you feel like telling your daughter what she means to you!
Also Read:
Best Quotes on Mother Daughter Relationships
Why Having a Daughter is Best Thing
Tips for Raising a Confident Daughter