25 Must-Watch Animated Christmas Movies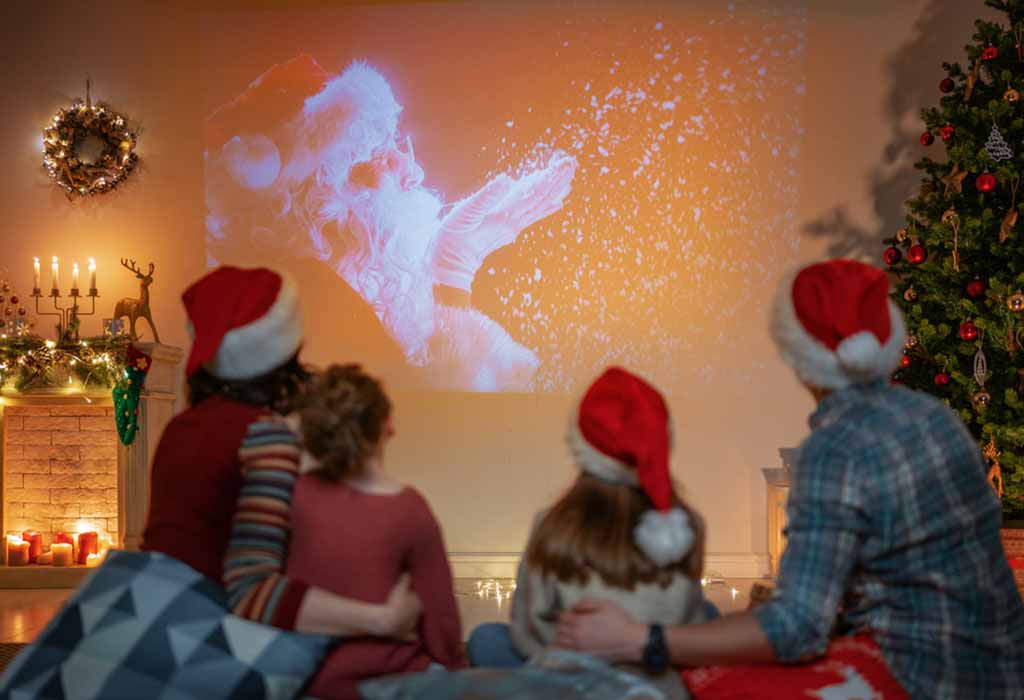 In this Article
Since there's so much magic associated with the Christmas holiday, it's no surprise that most of the funny and cute animated movies uphold the season's enchantment! From timeless classic Christmas movies to modern favorites, their storylines have the joy and surprises appropriate for all ages that keep the entire family entertained.
25 Best Animated Christmas Films
The holiday season is a much-awaited time to relax and have fun with beloved family members and friends. It's also the time to revisit traditions like wrapping presents, decorating the Christmas tree, baking festive Christmas cookies, and drinking eggnog. However, there are few better ways to calm down amidst the hustle and bustle of these festivities. Put on fuzzy socks and cozy up on the couch next to the light of the Christmas tree with a cup of hot chocolate, and tune in to your favorite Christmas flick…
An animated feature film with a feel-good factor channels the season's mood and spreads the Christmas cheer. Whether it's digital, stop-motion, or hand-drawn, they have grown ever more artful and give us the whimsical renderings of our wildest dreams. From the ones brimming with nostalgia to true crowd-pleasers, even those who aren't the biggest fans of Christmas may appreciate and enjoy Christmas animated movies filled with CGI spectacles.
Many employ wittier humor, more complex characters, and profound stories to target teens or adults as their prime audience. They tell relatable, powerful, and hilarious stories within the realm of animation. With every comedic misstep, there's a heartwarming lesson to be learned. These silly, goofy, beautiful stop-motioned personalities convey human emotions that transcend language, age or culture.
On the other hand, a good kid's animated Christmas movies can entertain, engage the audiences, appeal to their childhood memories, and challenge social norms. They elicit compassion and convey powerful messages around kindness, empathy, integrity, and diversity that reinforce the spirit of Christmas. So, while you get ready for the next Christmas movie night, here is a list that will help comb through the fluff and sift out the best and brightest of the bunch…
1. Rise of The Guardians
Year of Release – 2012
When an evil spirit named Pitch Black launches an assault on Earth, the Immortal Guardians- Santa Clause (North), The Toothfairy, The Easter Bunny, and the Sandman- must invite another new Guardian for help. Together, they team up to save the innocence, hopes, and beliefs of children worldwide.
2. Klaus
Year of Release – 2019
This charming movie is about a reclusive toymaker who strikes up a friendship with a new postal worker.
3. Olaf's frozen Adventure
Year of Release – 2017
Having grown up in a locked castle, Anna and Elsa don't have many holiday traditions to celebrate. Olaf volunteers to help them by traveling throughout the kingdom to find rituals they can adopt.
4. Dr. Seuss' The Grinch
Year of Release – 2018
The Grinch grows increasingly annoyed with the ever-growing festive cheer that engulfs the village of Whoville. So, he teams up with his dog to pose as Santa Claus, steals Christmas, and silences the holiday cheer to gain peace.
5. Trolls Holiday
Year of Release – 2017
Poppy, queen of the Trolls, realizes that her best friend Bridget, a Bergen, has no holidays on her calendar. She enlists her friend's help to take up a mission to enlighten Bridget about how fun it is to celebrate Christmas.
6. All I Want In Christmas Is You
Year of Release – 2017
All a young girl wants for Christmas is a dog. She decides to prove she's responsible by pet-sitting a mischievous puppy named Jack. However, it's not long before the playful pooch turns the Christmas family holiday upside-down.
7. If You Give A Mouse A Christmas Cookie
Year of Release – 2016
The main characters of this movie are a Mouse, a Pig, a Moose, a Dog, a Cat, and several humans who attempt to save a holiday pageant gone wrong, all while learning the meaning of friendship.
8. The Snowy Day
Year of Release – 2016
The Snowy Day is about Peter, who walks to his grandma's house on Christmas Eve to bring home their Christmas Eve dinner.
9. Santa's Apprentice
Year of Release – 2010
When the time comes for Santa Claus to retire, he selects and trains a young orphan boy to become his successor. This movie is a candy-colored treat teaching children about self-belief and kindness.
10. Mickey's Once Upon a Christmas
Year of Release – 1999
This comedy fantasy movie is an anthology of three wonder-filled stories that feature Mickey, Minnie, and their famous friends who gather to reminisce about love, magic, and surprises that shed light on the true meaning of Christmas.
11. The Star
Year of Release – 2017
Bo, a small but brave donkey, yearns for a life beyond his daily grind at the village mill. He finds the courage to break free and embarks on an adventurous journey of his dreams. A sheep and a duck accompany him, and altogether, they follow the Star and become accidental heroes in the most incredible story ever told- the first Christmas!
12. The Christmas Dragon
Year of Release – 2014
This fantasy adventure chronicles the tribulations of a medieval orphan girl Aydan, who gets a magical compass stone from a dying elf. Ayden and other orphans must escape these fantasy creatures to save Christmas from disappearing completely and bring enchantment back to the north.
13. Shrek The Halls
Year of Release – 2007
After reluctantly promising Fiona and the children a special Christmas surprise, Shrek is forced to take a crash course on how to enjoy the festive season.
14. The Year Without A Santa Claus
Year of Release – 1974
This old animated Christmas movie is about a weary and discouraged Santa Claus who considers skipping his Christmas Eve run one year. His elves and Mrs. Claus set out to change his mind.
15. Curious George
Year of Release – 2009
Ted embarks on an expedition to find a rare and valuable artifact from Africa. During his voyage, he befriends George, a curious and naughty monkey who creates all sorts of monkey business in New York City!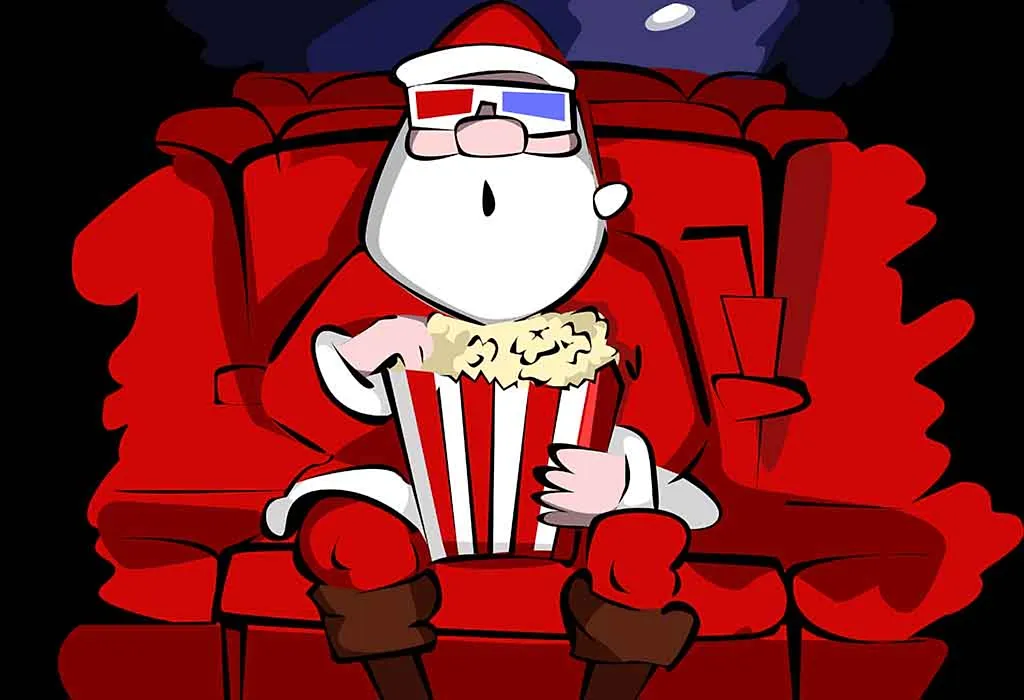 16. The Night Before Christmas
Year of Release – 1994
This movie is about a good-hearted orphan boy and his cat who takes a job at a toy factory. He decides to fix discarded toys and gift them to the village orphans. The toy factory owner is a grumpy older man who finds out and tries to set a trap to catch them.
17. Father Christmas
Year of Release – 1991
Santa decides to go on a vacation and converts his sleigh into a caravan for a trip to France, Scotland, and Las Vegas. When he comes home to settle into the holiday season, he realizes he left something important behind.
18. Arthur Christmas
Year of Release – 2011
Santa missed out on gifting a little girl out of hundreds of millions of children. It is now up to his clumsy but goodhearted son Arthur who is on an urgent mission to deliver it in time to ensure the celebrations go off without a hitch.
19. Santa Claus Is Comin' To Town
Year of Release – 1970
The film reflects on what Santa is all about through the narration of a mailman, Astaire, as he answers why he replies to children's letters at Christmas time.
20. Polar Express
Year of Release – 2004
On Christmas Eve, a young boy boards The Polar Express, which goes to the North Pole. This movie is every kid's Christmas-time favorite and is all about believing in the magic of Christmas.
21. A Christmas Carol
Year Of Release – 2009
In this adaptation of the timeless Charles Dickens book, the three Christmas spirits take Mr.Scrooge, a regular holiday killjoy, on an eye-opening journey on Christmas Eve to help him discover the true meaning of the season.
22. Rudolph The Red-Nosed Reindeer
Year Of Release – 1998
This classic animated Christmas narrative documents the experiences of Rudolph, the reindeer with a glowing red nose, and teaches us to embrace our imperfections.
23. A Charlie Brown Christmas
Year of Release – 1965
Accompanied by a must-listen soundtrack, this Peanuts tale follows Charlie Brown and his friends as they attempt to put up a Christmas play and find the essence of the holiday along the way.
24. Kung Fu Panda Holiday
Year of Release – 2010
This Christmas special shows us how Po, the dragon warrior, saves the winter festival and reinstates the village's honor with spectacular animation and touching moments.
25. A Garfield Christmas
Year of Release – 1987
This typical Garfield movie shows his mischievous ways, but with a twist. This time it's up to Garfield to get the humans to cooperate and appreciate the magic of Christmas.
An animated movie can bring fantasy to life in the season of wonder. So, watch a Christmas-themed movie and make wonderful holiday memories to cherish for a lifetime.
Also Read:
Hallmark Christmas Movies of All Time
Christmas Movies to Watch with Your Family
Christmas Movies to Watch with Your Partner