How to Teach Kids Alphabets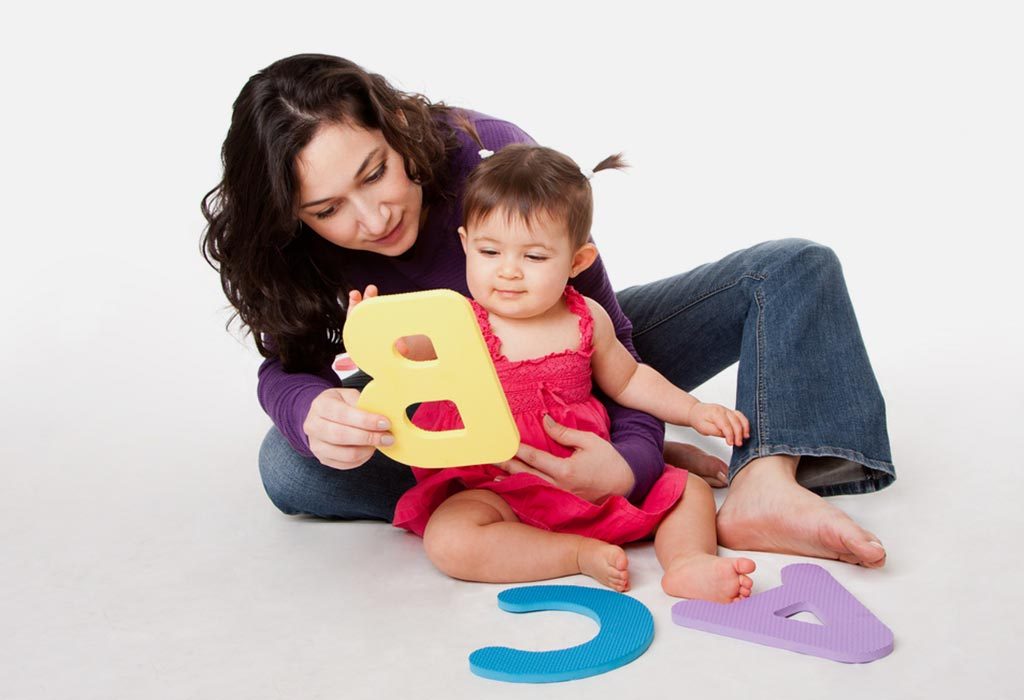 Your kids may show interest in learning alphabets or may simply be plain curious about them from the age of two. Reading out alphabets and reciting their sounds form the foundation of kindergarten learning. If you want your child to not feel lost during his kindergarten and preschool years, here's what you need to know.
Video: How to Teach Alphabets to Preschoolers (9 Easy and Fun Ways)
When should you Start Teaching your Child Letters?
Ideally speaking, you should start teaching your kids the letters when they turn two. Some kids may display interest early on and pick up quickly, but it's best to start exposing them to alphabets from the age of 15 months. If you can keep your kids interested and make alphabet learning fun and engaging, they'll pick up in no time!
Fun Ways to Teach Alphabets to Pre-Schoolers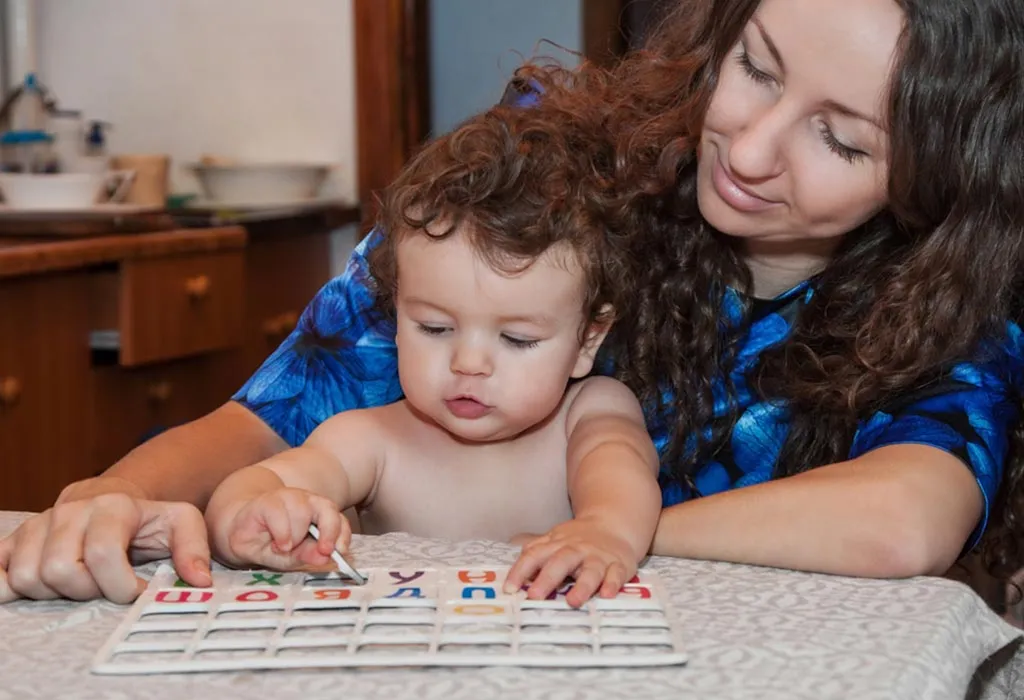 Ever faced a rebellious toddler or a feisty little munchkin who simply won't bow to the wonders of the alphabet? Fear not, we've got you covered. Here are 10 fun alphabet activities for kindergarten kids:
1. Make It Fun
Nobody likes learning boring stuff so why should your kid either? One of the best ways on how to teach the alphabet to a 4 year old is by showing him alphabet cartoon-based videos. Hook, line, and sinker.
2. Sing It
Sometimes singing out alphabet-based songs just hits the spot. Sing out each alphabet and help your child recognise each letter. Singing also engages them and grabs their attention.
3. Picture Books
Your toddler learns to see and observe his surroundings before he even starts speaking. Prop him up on your lap with a delightful picture book before bedtimes and have some fun learning each individual alphabet together!
4. Alphabet Splash
Do you have a fence? Great! Just write down the letters of the alphabet on the fence using chalk or something similar. Get a water squirter and ask your little ones to fire at the letters of their names. Once they are done, ask them to squirt to form the letters of their family members or name out their siblings.
5. Sandpaper Alphabets
Get a stack of sandpaper letters and ask your kids to use their finger to trace them. This is a sensory plus visual activity that they simply love doing, and it's also something they teach in the Montessori method as part of learning the basics of reading.
6. Puzzle Games
Get a few varieties of rich, illustrated alphabet puzzles and ask your kid to fit in pieces. Solving puzzles builds their vocabulary and is an awesome way to introduce them to different alphabets.
7. Teach Their Name
A good way to introduce your little one to the alphabet is by teaching them their names, letter by letter. Get them familiarized with theirs truly first and move on to their friends and siblings.
8. Letter of The Week
One letter every week and fun-filled activities that revolve around it. It's that simple. From showing how to teach a child alphabet recognition by tracing alphabets and their respective picture-filled shapes, to reading books and doing simple fine motor activities, creating a letter-themed day of the week is sure to get their creative juices flowing.
9. Repetition Is Key
Make sure you come back to the same alphabet every once in a while. Even if your child doesn't consciously soak in the details, his subconscious will be switching gears and be absorbing the nuances of letters and language on an intuitive level.
10. Arts and Crafts
Another fun game to do is sketch out the alphabets or letters whenever they're learning something new. Some letters are a bit more difficult than the rest, and it pays to make crafts or origami around them. Get some coloured jewels, sticky tape and delightful stickers and other crafts supplies for a fun-filled family activity that involves creating artsy-shaped letters and remembering them. Your kids will love it!
Learning the alphabets gets as easy as 1,2,3 provided you do it step-by-step and go slow and steady. Children can sometimes be quick learners while the rest may learn a little slow due to their lack of interest. Keep things fun, make it interesting, and your kids will literally pick up the pace and enjoy learning something new.
Also Read:
How to Teach Colors to Kids
Best Age to Start Preschool for Kids
Learning Activities for Toddlers