How This Mom's Touch Kept Her Son Alive Proves That Motherhood Is All-Powerful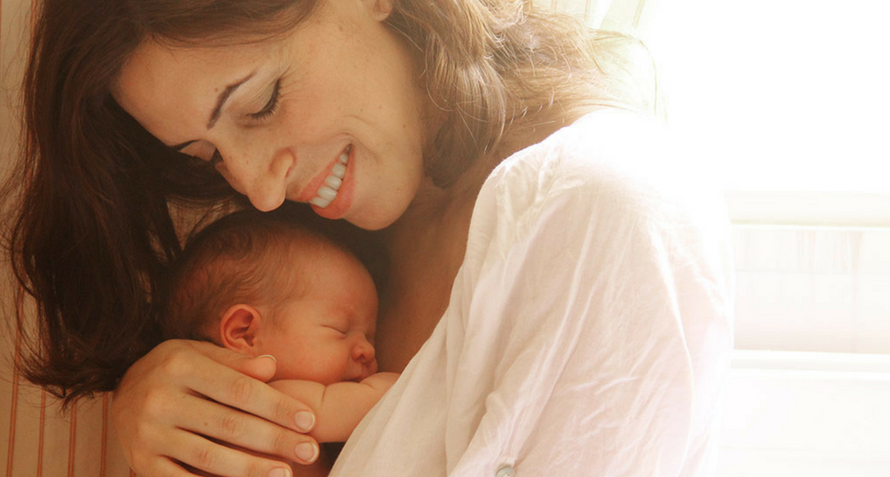 Pregnancy, labour, childbirth. These are immensely difficult and anxious moments in a woman's life, even life-altering. When your baby is in your womb, you are ten times more cautious with everything you do, so no harm comes to that delicate, endearing little human being breathing inside you. But sometimes, destiny has other plans. Sometimes, for no fault of yours or anyone else, your baby is born and instantly transferred to the NICU; he hasn't the adequate body weight or strength to deal with the world. One mom went through this pain. And she decided to do something to save other moms and babies from it…
In 2001, Yamile Jackson and her family were eagerly awaiting the birth of her baby. It was an exciting time for the mom-to-be and she couldn't wait to hold her baby in her arms. Except that she couldn't really do this for 155 days after her baby was born…
Yamile developed severe preeclampsia which caused her to go into premature labour. Her son Zachary was born 12 weeks early and weighed only about 0.9 kilograms! The infant had to spend his early days in the NICU, fighting for life. His mom, spending hours every day with him, could still not be sure he would live through it all. And when night fell, she had to leave him alone. Without the warmth of her skin for reassurance. With the fear that he could, at any time, suffer the breathing and sleeping problems that kill so many babies in the NICU…
"All kids learn their ABCs, but preemie parents learn about the As and Bs first — as in apnea and bradycardia. First, your baby stops breathing. That lowers their blood oxygen levels, which slows down their heart."
Yamile decided she could not handle a single more moment of being away from her defenceless, fragile child. It was time to find a solution. And when a mom puts her heart to something, there's no stopping her! Yamile, taking ideas from her PhDs in ergonomics and human factors engineering, created a special glove for her son. A glove that she cuddled during the day and that smelled like her for hours after she was gone. This bean-filled glove was cozy and soft and just like Mamma. Little Zachary tucked against this glove at night and it was like his mom was right next to him. She called her invention "The Zaky", after her son.
By mimicking a parent's touch and providing babies the comfort they need, these gloves are a Godsend in the field of preemie care. There's no more separation from Mamma and thus, comfortable sleep. There's lesser difficulty in breathing in and out as the feel of a parent's touch helps them self-regulate their breathing. In fact, these gloves have also been found to help your baby's bones and muscles develop faster! The doctor can use the Zaky to position babies properly and curb the development of frog legs or flat heads.
"Before, I would come to the unit and stay for 10 to 12 hours. And I realized that my baby might never be touched except for getting shots or something else painful. I began to hold him for five to seven hours a day. I stood in the hospital with my baby in my arms, and I swore that his fight wasn't going to be in vain.
Children recognize their mothers' – or their fathers' – scents. There are so many things a nurse can choose to use with your newborn in the ICU, but this is something a parent can choose to leave behind."
Ever since that time in 2001, Yamile has made scores and scores of gloves for preemies and their moms. Eventually, this mommy formed a company called 'Nurtured by Design' and has also received a grant to further her product and research. In hospitals and homes across the world, this glove is now used to simulate a mom's touch and help premature babies grow stronger, healthier and fit to take their first steps into the outside world. It was originally a simple, practical creation by a worried mom who didn't want to leave her baby alone. Today, it is a lifeline for premature babies and their moms. Perhaps it is all these collective blessings that have ensured young Zachary (in the video below) is now all grown up and fit as a fiddle!
https://www.facebook.com/HuffPostParents/videos/304829026527918/
We will be right back. It is time to give our children a big bear hug first. And something tell us you're going to do the same.