Guiding your Toddler Towards Independent Eating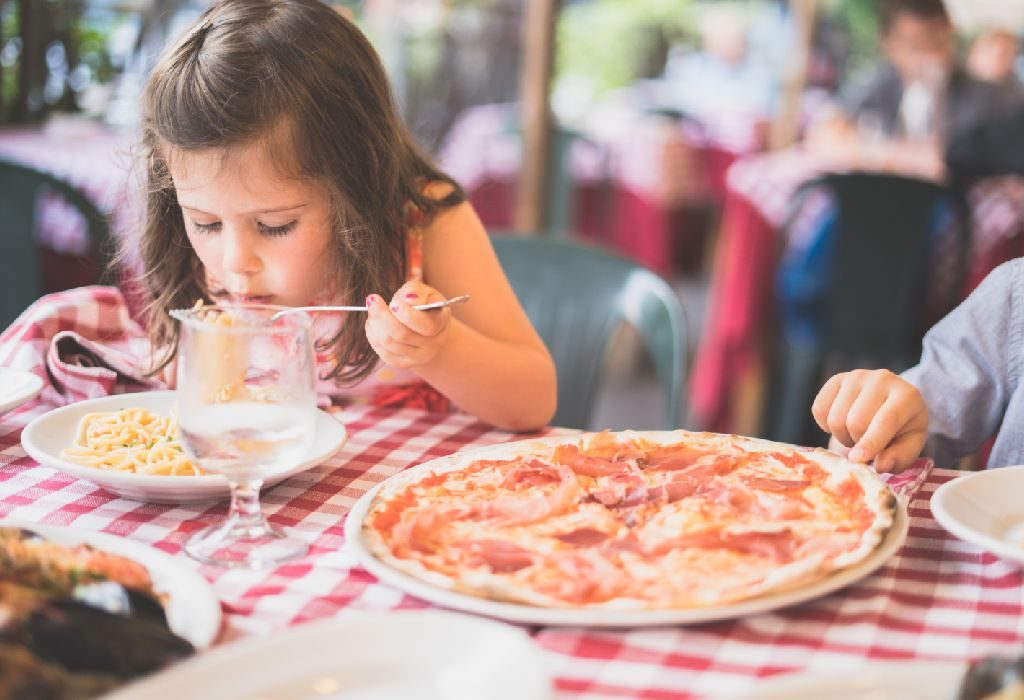 In this Article
Reaching the stage of independent eating is very important for a child. It is a sign that your child is reaching another level of independence where he understands his hunger, and that he needs to eat to quell his hunger. He probably also understands when to stop eating on being full. Parents can adopt a number of practical methods to make their kids learn to eat independently.
Teaching your child to eat independently can happen very early in their childhood – from the time the kids are actually 6-8 months old. There are several schools of thought where parents adopt the baby- led weaning method, which allows the child to feed himself while weaning off breastmilk or formula. Some parents might wait till the child reaches the pre-school stage to steer them towards feeding themselves.
In either case, it is a very exciting and messy stage for both the parent and child. It requires a lot of patience and persistence when you are trying to get your child to feed himself. Though it might be a little less tedious in the preschool years, it could be just as messy when you are trying to teach a toddler.
Holding up a fork and spoon and co-ordinating takes a little longer than using fingers. The sooner you encourage feeding babies to feed themselves, the sooner they will learn to develop healthy eating habits. So while parents are encouraged to start early, due to several reasons, they might choose to wait it out till their preschool years.
Start Early
The early adventures of feeding themselves should be all about fun- never mind the mess! By the time the baby is approaching a year, he might want to reach out for the spoon, and feed himself. Giving the baby finger food is a good way to start making him independent when eating. This also allows a child to develop motor skills which are useful when they grow into preschoolers. Having fixed meal times and meal locations in your home will help your child associate it with mealtime.
Encourage Independent Eating
Allow your preschooler to decide on what he wants to eat and how much time he wants to spend on eating. Allowing your child to make meal decisions will give him a sense of being independent.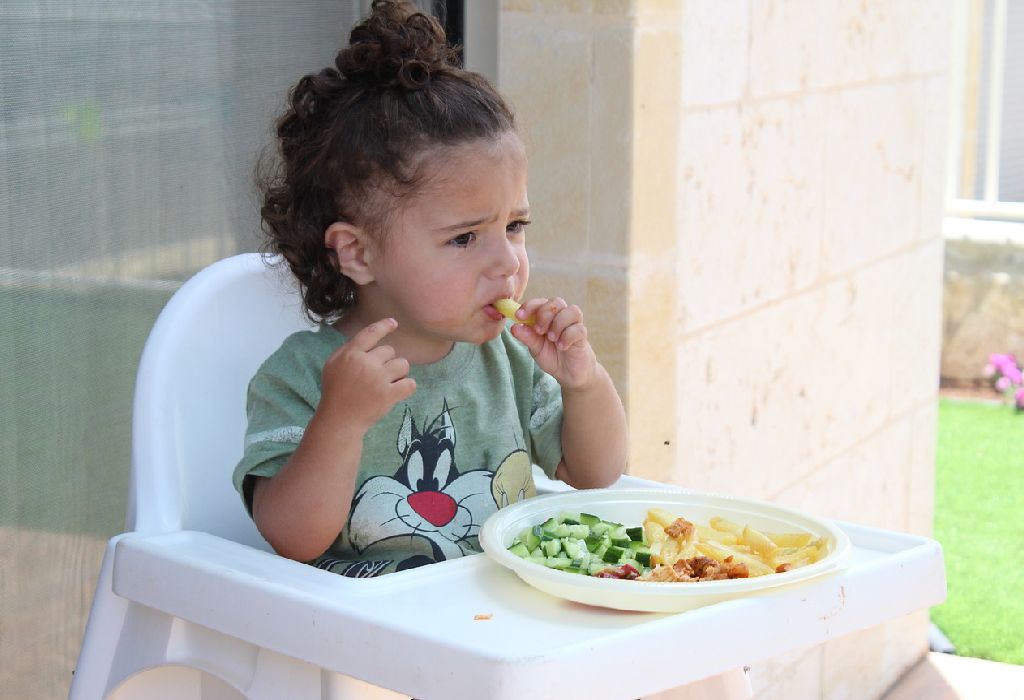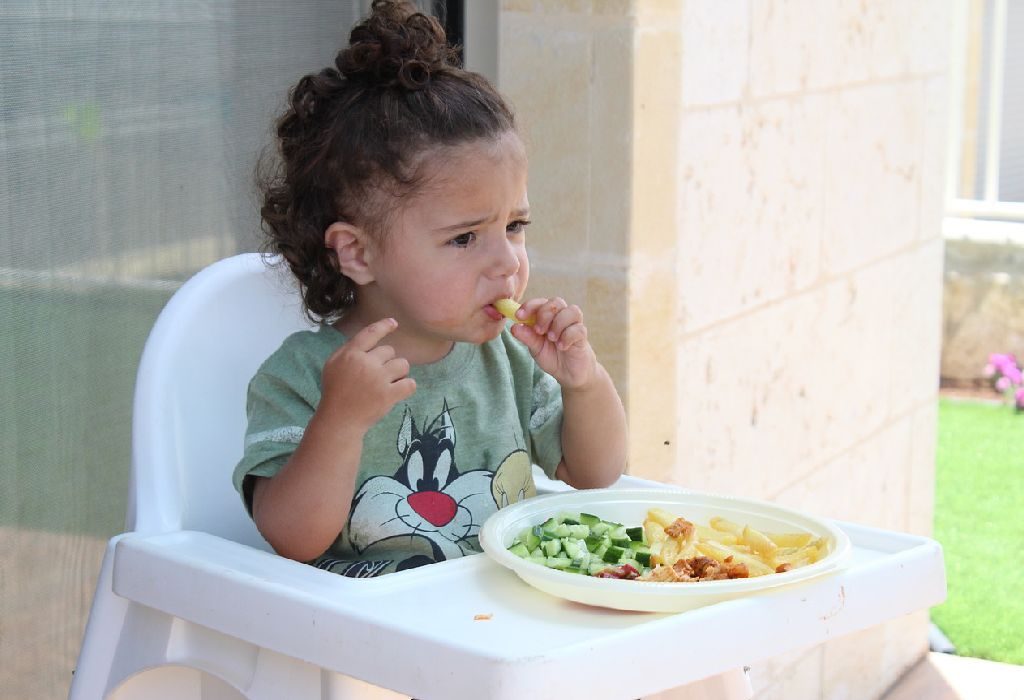 Keep distractions away during meal times- As a family, it is advised not to sit around the television during meal times, so that the young preschooler is habituated to focus on the food and appreciates it while eating.
Offer your preschooler new food everytime. Some preschoolers are fussy about their food, and do not take to new foods very easily. But constantly offering them new and differently presented food will expose them to new tastes and textures. Eating and trying out different foods as a parent, encourages them to try out new foods and kids love to imitate their parents. Giving the child a variety can make meal times interesting.
Introduce table manners at this stage. Make mealtimes a time for the family to come together, so that the child associates mealtimes as an important time to catch up and spend time with each other. If there are older siblings, make your preschooler sit for meals with the older sibling. This will allow your child to imitate and learn table manners from them.In a nutshell, it can be said that when you are teaching your child to eat independently, it is important to exercise patience. You need to focus on the skills your child is acquiring rather than on the mess that comes with making your child eat independently.