Helping Your 17 Months Old Walk up the Stairs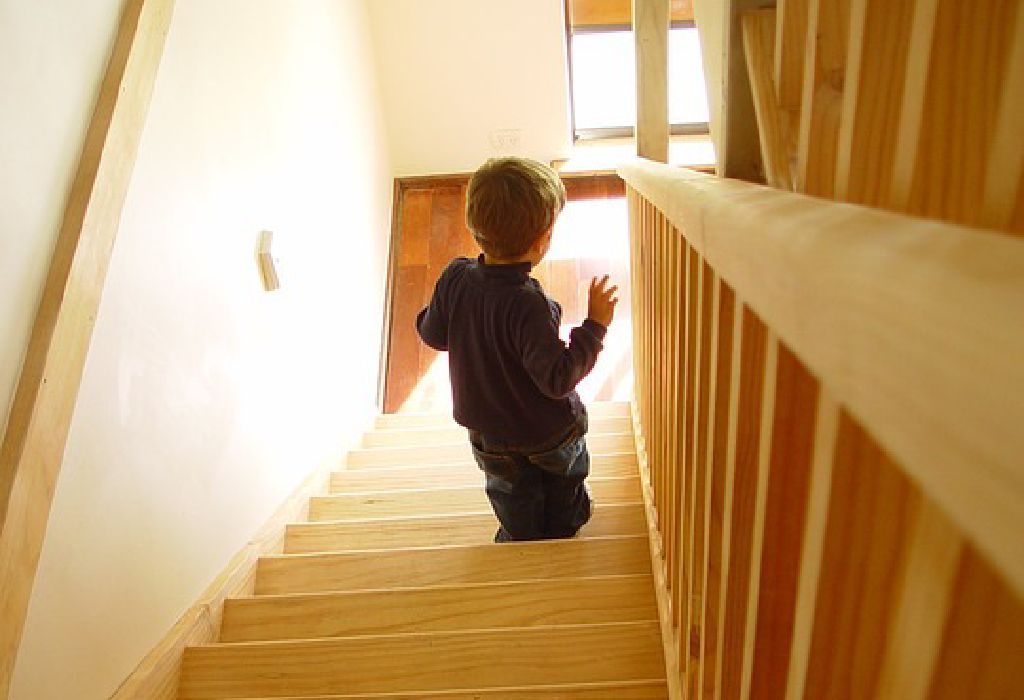 In this Article
Your baby's ready to climb. As excited as you may be, you need to be patient and teach him how to take one small step at a time. Helping a 17-month child to walk up the stairs requires you to initiate his movements, climb along, and keep a close watch.
Once your toddler learns how to lift himself, you'll find him dragging himself all over the house. This is when you need to teach him the right way of handling steps and moving upstairs. A little bit of patience, moving at your kid's pace and a few important do's and don'ts will help.
Learning How to Help Toddlers to Walk up the Stairs
When your toddler learns how to walk, he'll soon want to manage stairs just like you. As a parent, you also want him to master the stairs, but you need to take it slowly. He's only just learnt to walk and still has way to go before he's strong and steady enough to pull himself up one step at a time. Do note that your role comes in when your tot is ready to initiate these movements on his own. Don't push him in case he is reluctant to respond to your instructions.
1. Stepping up the proper way
While you may be tempted to help your child with his arms stretched overhead, don't. It'll only force him to carry most of his weight with each step. This kind of learning will also increase his risk of hurting his arms and his shoulders.
2. Keep moving upwards
A lot better than stooping over from the top, the easiest way of helping your toddler walk up the stairs is by standing close to his back when he's moving up. This position allows you to support his hands or hold him under the elbows. While walking down, try to get his hands at a lower chest level and right in front of him. Your tot should brace against your support, without moving his shoulders in the form of a hunch.
3. What about weight placement?
Weight placement is an important part of helping toddlers walking up the stairs. While going upstairs and downstairs, his natural response would be to tip forward slightly to try to balance himself. While going up, he may like to lean forward to add more weight to his forward foot, which is okay. All you have to do is lead him forward when he moves on that foot until his other foot reaches the same step.
4. Toddler safety for stairs
One of the primary toddler challenges for walking stairs is safety. Since he doesn't know how to walk safely, you have to be extra vigilant whenever there's a flight of stairs close by. Don't let your child climb or walk down alone. Once he's learnt to do so confidently, you can always give him more freedom, but still keep an eye out. Accidents on stairways can lead to serious injuries.
Even as your little one is ready to say "Let's go upstairs!" there's a lot that requires your attention to protect him from getting hurt. These tips will be helpful in showing you the way.