Gender Reveal with Egg – Tips and Ideas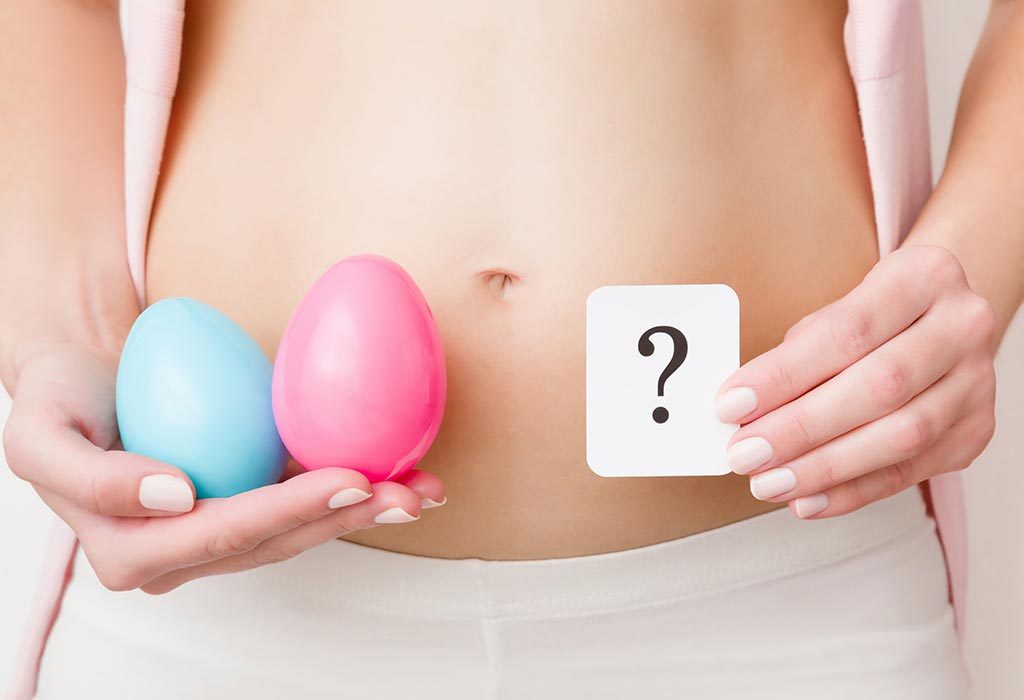 In this Article
Having a baby is a wonderful time in the lives of the to-be parents. It can be an exciting time, with a range of emotions that one might go through. However, this process does not have to be stressful, as you can throw in some fun in there as well. Gender reveal parties have become a big trend over the last few years. It's a party or a get-together with close family and friends, and the expectant parents think up creative ways to reveal the gender of the baby.
Some gender reveal parties are kept simple, with a few people at home and maybe a cake, but some of them are over the top and can involve a large budget production that involves going outdoors and organizing a full-fledged party. People are getting more creative as time passes, and some gender-reveal ideas can include basic party poppers in the right colors, mini sports, or even simple eggs! That's right – eggs are a great way to plan a gender reveal, because they are versatile. Read on to find out some tips and tricks for gender-reveal ideas with eggs.
How to Plan an Egg Gender Reveal
Since eggs are so versatile, it is easy to make different kinds of cool games and fun activities with them. An egg gender reveals usually consists of utilizing an egg or multiple eggs in a way that the gender of the baby can be revealed to family and friends. Usually, the colors blue and pink are used to signify a baby boy or girl respectively, although this is not a rule as such. This egg challenge gender-reveal really picked up after being featured on a popular late-night show with an equally popular host, and variations of it are used across the country. Read on to find out how you can have your own fun gender reveal!
Egg Roulette Gender Reveal
Dyeing eggs for gender reveal is something that can be done, if you decide to play this game. We've all heard of the dangerous game of Russian roulette, but this version of it with eggs is not at all harmful, and actually has a happy ending!
How to Make
To begin with, you will need a total of 12 eggs, or a dozen eggs.
You will have to hard boil 11 of these eggs, while keeping one of the eggs raw and whole.
Dye the eggs in your colors of choice, making sure that there is an equal number of blue eggs and pink eggs.
Paint the raw egg in the color that will reveal the gender of the baby.
You can allow these eggs to rest in the fridge until you are ready to use them. It's a good idea to cool them in the refrigerator for some time, so that it gets hard to tell which one is boiled and which one isn't.
How to Play
Once the players are ready, you can take out the gender reveal party eggs and keep them in front of them.
The idea is for each person to pick up an egg, and smash it on the forehead.
Eventually, one of them will pick up the raw egg, and things will get messy.
As the raw egg will reveal the gender of the baby, it's time to celebrate!
Egg Smashing Gender Reveal
This is somewhat similar to the egg roulette, and involves a gender reveal egg cracking, which can be a lot of fun. Although it sounds messy, there are variations that you can undertake in order to ensure that the clean-up is as easy as it is to put this game together.
How to Make
To start off, take an egg, and poke two holes on opposite sides with a toothpick. Wiggle the toothpick around to break up the yolk inside, and to make the hole a bit bigger.
Use a straw to blow into one of the holes, so that the insides of the egg come out through the other hole.
Rinse off the egg, and repeat the process with the other eggs. Keep a couple of spare eggs, so that you have replacements if some of them crack!
In a bowl, dissolve blue dye along with some white vinegar, and fill it up with water.
Wear gloves, and immerse the eggs in this bowl until they are fully submerged.
The water and dye mix will pass through the holes in the eggs and make them heavy, and the eggs will settle at the bottom of the bowl.
Allow the eggs to soak in the bowl until they absorb the color and are evenly coated.
Remove the eggs, rinse them, and dry them off on a paper towel overnight.
The next day, you can use a hairdryer to make sure that the eggs are not wet inside.
Place all the eggs on a rack, and use spray paint to paint them white in several light coats. The rack helps keep them in one place, and it is easy to flip them around to get an even coat all around the eggs.
Cut out a small piece of paper, and write "It's a boy!" or "It's a girl!" on it. Roll up this piece of paper very tightly, and squeeze it through the hole in one egg, along with some glitter and confetti.
Cut out tiny pieces of tissue paper, such that they cover the holes on all the eggs. Use glue to stick them over the holes.
In a decorated box or egg crate, add colorful shredded paper. Add a label on it that says, "Crack me open!".
Using paint or a marker, draw a question mark on each egg, and place the eggs in the box or crate.
Close up the box (or place the crate in a box with a lid), and stick on another label that says, "What will Baby be?".
How to Play
All that the expectant parents, or the players, have to do is remove and smash each egg to see which is the one with the information they are looking for!
Tips: In case you would like to change this idea up a little bit, you can choose to fill up one of the eggs with the appropriate paint color as well. While the rest remain dyed from the outside but raw on the inside, one of the eggs can be emptied out and filled up with non-toxic paint, either in blue or pink. Once the parents get all the eggs, they get to smash them and figure out the gender of their baby!
At the end of the day, gender reveals are a lot of fun, since it involves all your family and friends who have come together to celebrate a wonderful occasion. Gender reveals that involve eggs can be easily arranged and organized, so that everybody who is present has a great time! Although gender reveals are a recent phenomenon, it is important to remember to try and have a gender reveal party that is environmentally conscious. Some parties in the past have left behind a lot of trash and plastic, which is unnecessary, and some have even been responsible for burning down a forest. Please make sure that you are safe at all times, but do not forget to have fun! Anything from hollow eggs to paint-filled eggs gender reveals can be organized, to have a day to remember. Enjoy your gender reveal, and we wish you all the best!
Also Read:
Baby Gender Reveal Ideas to Celebrate the Exciting News
Best Gender Reveal Party Games Ideas
Best Food Ideas for Gender Reveal Party