Your Complete Diwali Celebration Guide During Pregnancy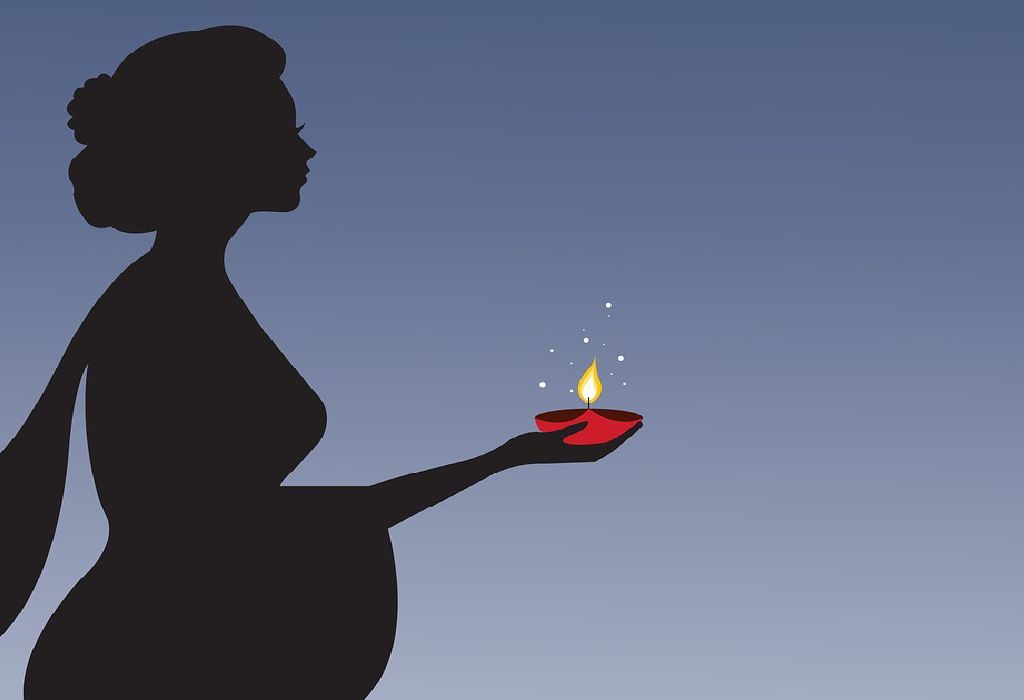 Diwali is that glorious time of the year when the whole town looks splendid and shining. If you're apprehensive that pregnancy can limit your enjoyment, don't worry. Use these Diwali celebration ideas for pregnant women and have a fun festive season!
From cleaning your house to putting up decorations to gorging on good food – Diwali is truly the king of Indian festivals. But wait, you are pregnant. You need to ensure that this Diwali is happy and safe not just for you but also for your baby!
Cleaning Home For Diwali During Pregnancy
House cleaning forms an essential part of Diwali – right from your kitchen to the plants in your garden to a change in interior décor. However, pregnancy can limit the kind of chores that are safe for you. That doesn't mean you must stay away from decoration completely! Just keep these tips in mind:
Take on the more creative of projects and leave the physically draining ones for the rest of the family. For example, you can try out some diya decoration ideas or help with the designing of your new bedroom plan. But avoid dusting, climbing ladders to put up decorations, or lifting heavy weights.
You will tend to get tired more easily, and also be clumsier than others. This is because your centre of gravity shifts with your growing bump. Say a complete no-no to any tasks that put you at the risk of falling or bumping into things.
Be wary of chemical cleaning products. These may contain harmful substances that you should stay away from during pregnancy.
Diwali Feasting When Expecting
Think Diwali and your mouth starts watering! What's the festival of lights without good old mithai and namkeen? But if you are pregnant during Diwali time, keep these pointers in mind while feasting:
Hard as it can be, limit your consumption of sweets and deep fried foods. You are at a higher risk of acidity and heartburn when pregnant. You could go in for baked foods as opposed to fried ones. Also keep the portions small and timed through the day rather than all at once.
Avoid eating out during Diwali. There is a higher chance of food adulteration and poor hygiene since restaurants are crowded during the festive season.
Another thing that goes without saying is keeping away from alcohol. This is the top contender in the list of what not to eat during Diwali when pregnant! Also keep your consumption of caffeine in check. Replace those coffees during family gatherings with healthy drinks such as lime-water, fruit juice and milk shakes.
Other Safety Precautions For Deepavali During Pregnancy
Finally, if you are worried about festive wear, fire-crackers and the other random stuff that the season is famous for, here are a few helpful tips for you:
Avoid going in for beauty treatments that involve too many chemicals or require you to bend over. In fact, stay away from repeatedly bending over to touch your elders' feet as well! Everyone will understand.
Firecrackers are safe as long as you maintain a distance from them. Try not to expose yourself to harsh noise, glaring lights or crackers with too much smoke. Twinkling fairy lights and gentle sparklers are your best friends (and your baby's too!)
Ensure you get sufficient sleep and snack often. Try not to over exert yourself on Diwali day.
Dress up in loose, comfortable clothes that allow you enough breathing space.