Fun Baby Shark Party Ideas for Kids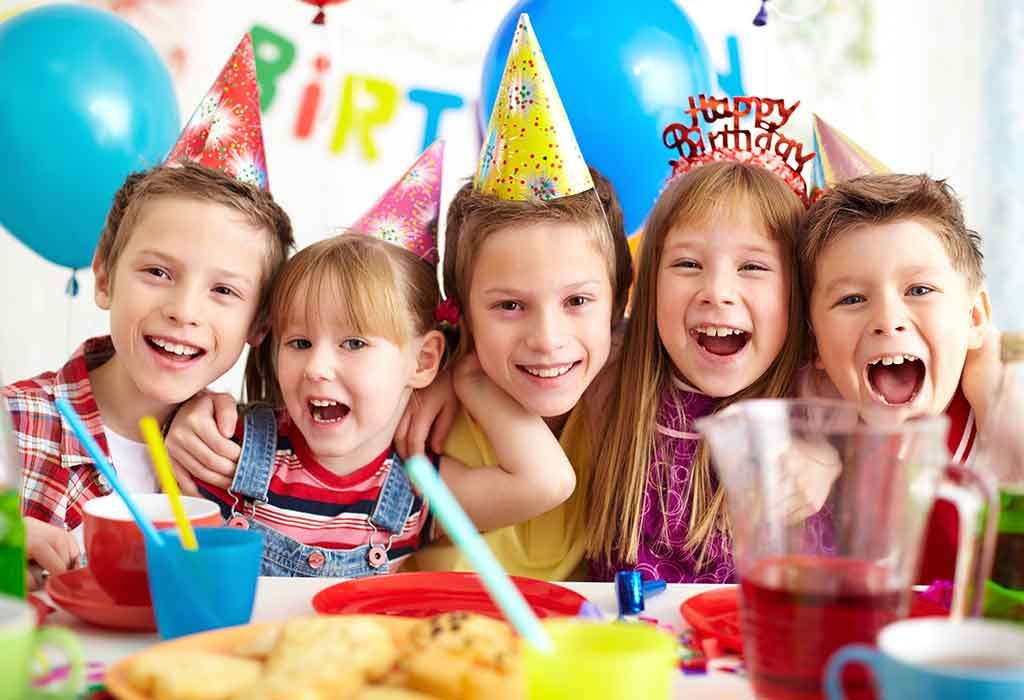 In this Article
Kids love sea creatures. The latest song that has become a viral sensation among kids is Pinkfong's "Baby Shark" and this song is boasting over 4 million views on YouTube. With Baby Shark trending all over, having a Baby Shark birthday theme party is the best way to weave the "Baby Shark doo-doo-doo-doo" craze all through your kid's birthday celebration.
Cute Baby Shark Party Ideas for Your Kids Birthday
Baby Shark party ideas and inspiration for your child's party coincides with the latest YouTube sensation. The theme is lively, colourful, and a lot of fun that will fill the whole room with an air of exhilaration. Sand bucket food containers, balloon garlands, baby shark centrepieces, you have a load of options to tie up the theme and create an awesome ocean-inspired theme party.
1. Baby Shark Ball-Shaped Cake
This Baby Shark cake with a bright yellow fondant is an ideal addition to the Baby shark party ideas for girls. Follow the Youtube tutorial by Rosanna Pansino and Donal Skehan to use bowls for baking a round cake.
2. Serve Baby Shark Punches
Whip up a tropical party punch or any fruit juice from the supermarket in baby shark-themed cups and garnish them with gummy sharks.
3. Family Members Dressed as Baby Sharks
Everyone in the family on the day of the party could don a Baby Shark themed tee. Customised t-shirts can be easily online, and you can rock the colourful t-shirt and get into the spirit of the party.
4. Customised Baby Shark Shirt for the Birthday Baby
Simple, adorable, and a wonderful way to make your child's birthday even more special. Getting a customised shirt is one of the perfect ideas from the list of Baby Shark party ideas for boys and girls.
5. Baby Shark Napkins
The cheapest way to incorporate the theme into the party is through these cool paper napkins. These can be easily created online and delivered to your doorstep, and they will be completely worth it.
6. Baby Shark Table Decor
Set up a counter with baby shark cutouts, colourful balloons, and table accessories. With a huge banner that displays the message for your boy or girl, it could make for many beautiful Instagram pictures.
7. Baby Shark Themed Tableware
Baby Shark themed dessert plates, cups, napkins, and dinner plates are the best way to incorporate the theme and make the party come to life.
8. Sand Bucket Food Assortment
Fill sand buckets with various snacks and treats, and add some baby shark cut tags on the handle. Use beach shovels for kids to dig out the treats!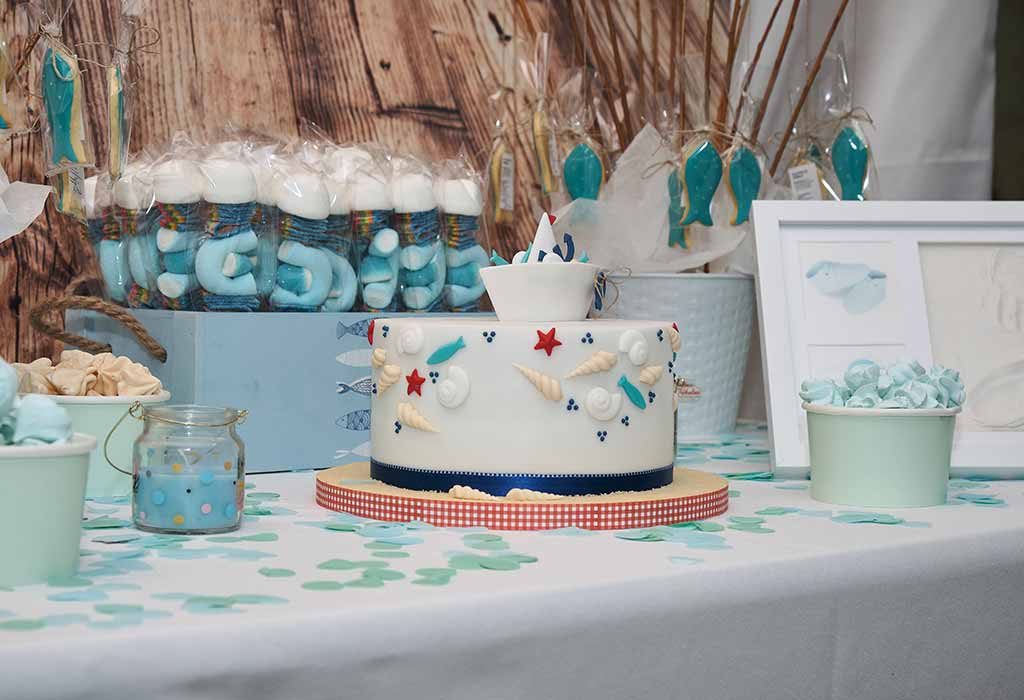 9. DIY Ocean Balloon Wave Décor for the Backdrop
Blow out blue and white balloons and string them to the wall like a wave. Wrap them with a fish net to give the wall decoration a breezy appeal.
10. Party Banner
Use customised party banners with baby shark motifs across the dining area, cake table, and around the room.
11. Activity Books
Shark activity books could keep children engaged for hours. It is also a great way to get the little ones to learn more about undersea creatures.
12. Bubble Wands
Bubble wands that you can customise with tiny baby shark tags attached to the handles are an easy way to incorporate the sea theme.
13. Baby Shark Centrepieces
Centrepieces are not just for weddings. Follow easy tutorials to make DIY centrepieces with baby sharks and use water beads to elevate the fun element.
14. Baby Shark Party Hats
Order a few baby shark party hats, and the kids will be wearing them even after they go home.
15. Goody Jars
Parties are times when kids are not restricted. So fill some transparent bowls and jars with shark-shaped jellies, lollies, and treats.
Baby Shark Party Invitations
Invitations are the perfect way to get your tiny guests excited, and here are a few ideas to get you started.
1. Pink and blue designed invite
A printable template available in two colours, the front side features the party details, and the back could feature the hummable lyrics of the Baby Shark song.
2. Invite with the whole Baby Shark crew
In myriad colours, this invitation template is bright and features all the favourite Baby Shark characters.
Baby Shark Party Decorations
1. Make everything "Fin-matic"
Add a shark fin to every piece of décor – napkins, cupcakes, sandwiches, etc.
2. Baby Shark balloons
Go for shark-shaped balloons in different colours to add to the visual appeal.
3. Spread those baby shark toys
Use those baby shark toys and spread them in a wonderful arrangement all around the room.
4. Beach posters and paraphernalia
Place ocean murals, paintings, and a big umbrella in one corner of the room to create a beach experience.
5. Baby Shark play hut
A play hut can be easily found online, and it could be a great way to pass the time for kids.
6. Create an underwater theme
Customise your décor with streamers and balloons spread across the room as waves. Roll blue streamers on the walls. Stick some seaweeds cut out in green paper and some tiny cutouts of sharks and other sea creatures.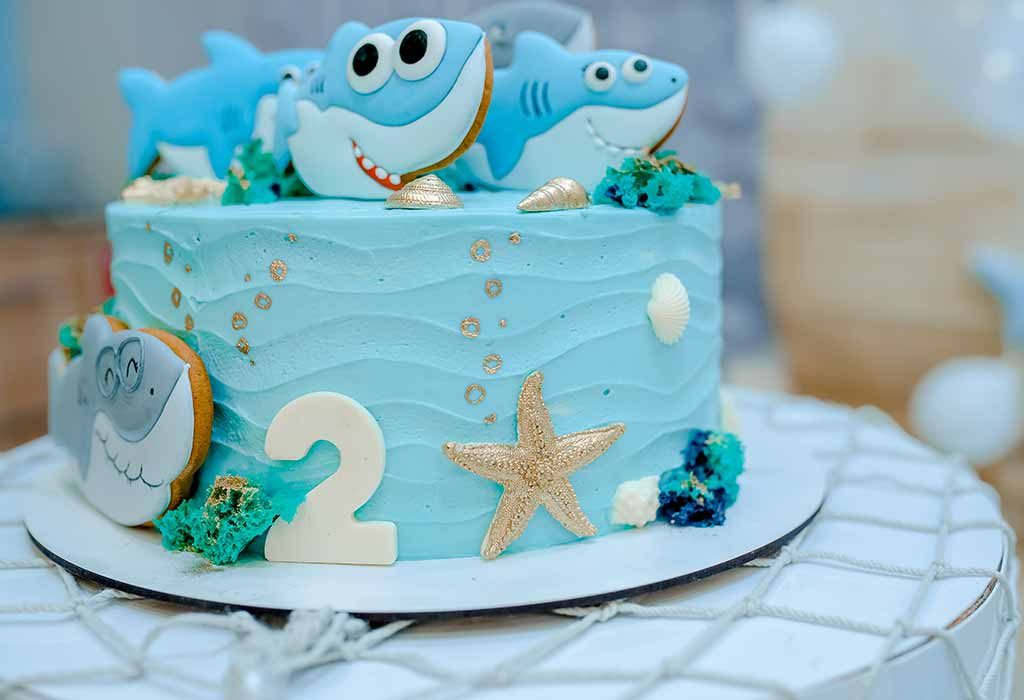 Baby Shark Party Cakes
You have to get the cake right. Cake for any themed party must match the theme. Here are a few ideas to help with planning the cake:
1. Decorate a Baby Shark sheet cake
You can get the Baby Shark family featuring on the top layer of the cake, instead of regular frosting.
2. Cupcakes with Baby Shark or Fins
Apart from the birthday cake, you could also have iced cupcakes with a fin attached on the top to be served as dessert.
Baby Shark Party Food and Dessert Ideas
You can customise the food and create a Baby Shark table spread, too. Here are a few ideas to whip up some baby shark party delicacies.
1. Shark shaped sandwiches
An easy to make snack, this one can be easily customised. You can even have some printable tags attached to toothpicks stuck on each sandwich.
Ingredients
Slices of bread
Cheese
Vegetable filling
How to Make
Use a shark-shaped cookie cutter to cut the bread.
Once done, make the sandwiches with the filling and cheese.
2. Shark Popsicles
A great addition to a hot summer day, they can be even had on cold winter evenings.
Ingredients
Lemonade
Shark shaped gummies
Popsicle moulds
How to Make
Make the lemonade in a large jug.
Fill the popsicle moulds with the lemonade.
Drop the gummy sharks in them.
Freeze the popsicles and serve when they're set.
Baby Shark Birthday Games and Activities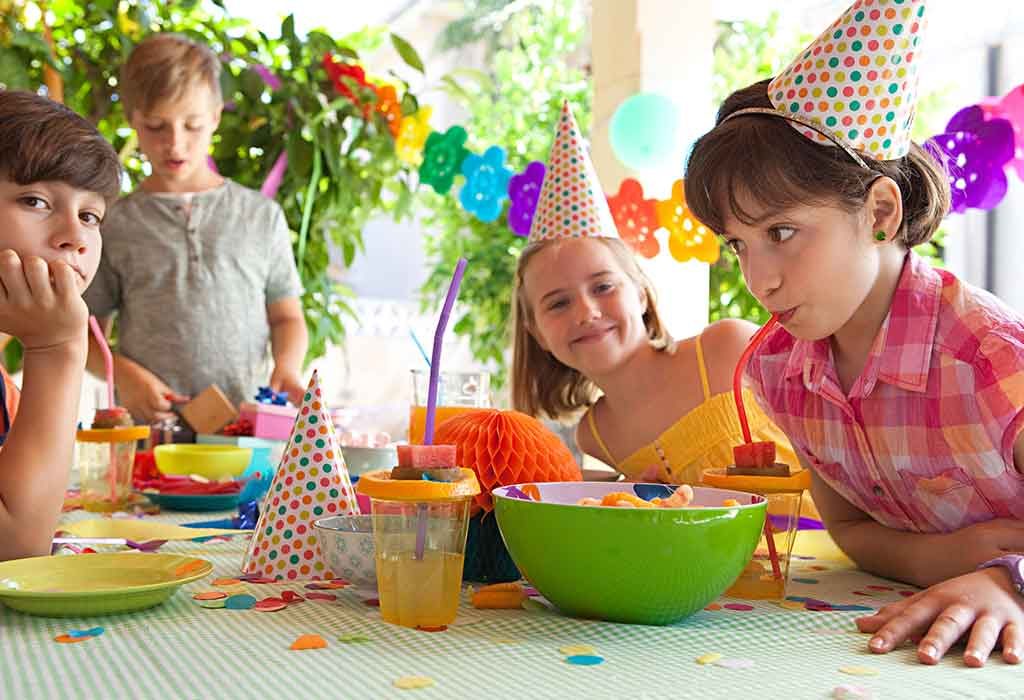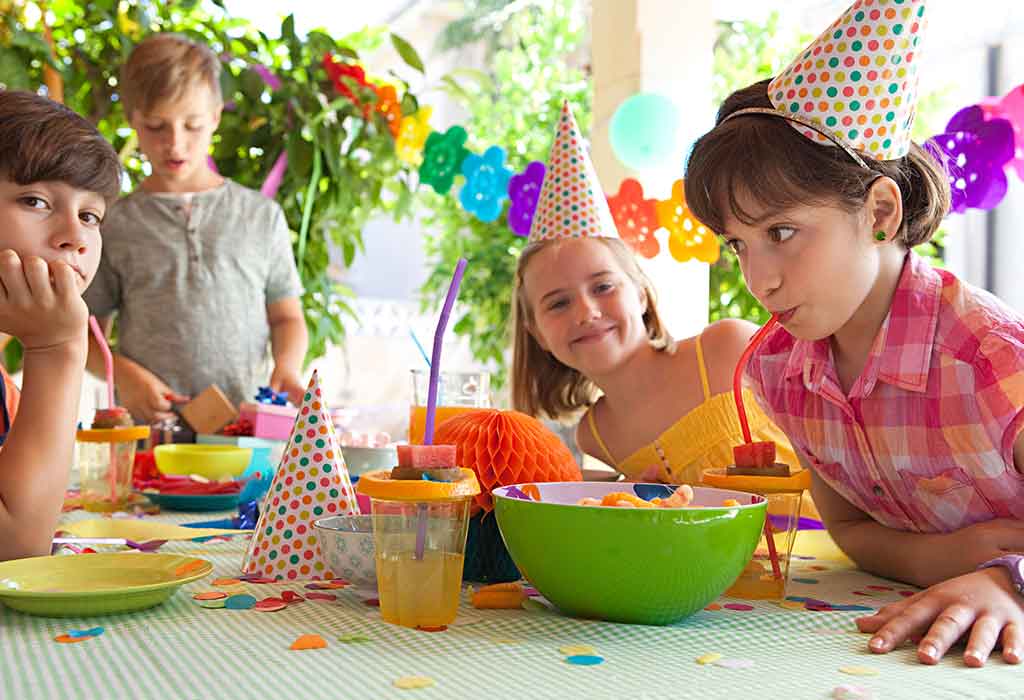 You need to keep those tiny minds occupied for a while at the party. Try these games and activities to make your party a hit.
A classic twist to "Tail the Donkey", this one could keep them excited till the end. All you need is a huge template of a shark on paper or cardboard. Cut a fin and blindfold each kid and give them a chance to stick the fin in the right place on the shark.
Get kids to toss the bean bags to the baby sharks on a sheet. Alternatively, you could also put out baby shark cutouts on the floor and get kids to aim the bean bag and land it on the sharks.
Baby Shark Party Favours
At the end of the party, the kids cannot go back empty-handed. These baby shark party favours will leave them with a big grin on their face.
1. Adopt a shark favour
Fill up a bucket with stuffed sharks and set up a station with the banner- "Adopt a Shark". Kids can take their own pet shark home.
2. Aquarium in a jar
All you need is a mason jar, some gravel, water, food colouring, and plastic sharks. Fill up the jars with water, add the food colouring, throw in the gravel, and the plastic sharks to make an aquarium.
The Baby Shark party trend is here to stay for long, so make sure you throw your little one a birthday party based on his/her favourite song. These ideas with yummy recipes, party favours, and décor themes will make your party' fin-tastic!'
Also Read:
Unique Birthday Party Games for Children
Birthday Party for Children
Best Places for Hosting Kid's Birthday Party