10 Best Horror Movies Your Kids Can Watch Without Getting Afraid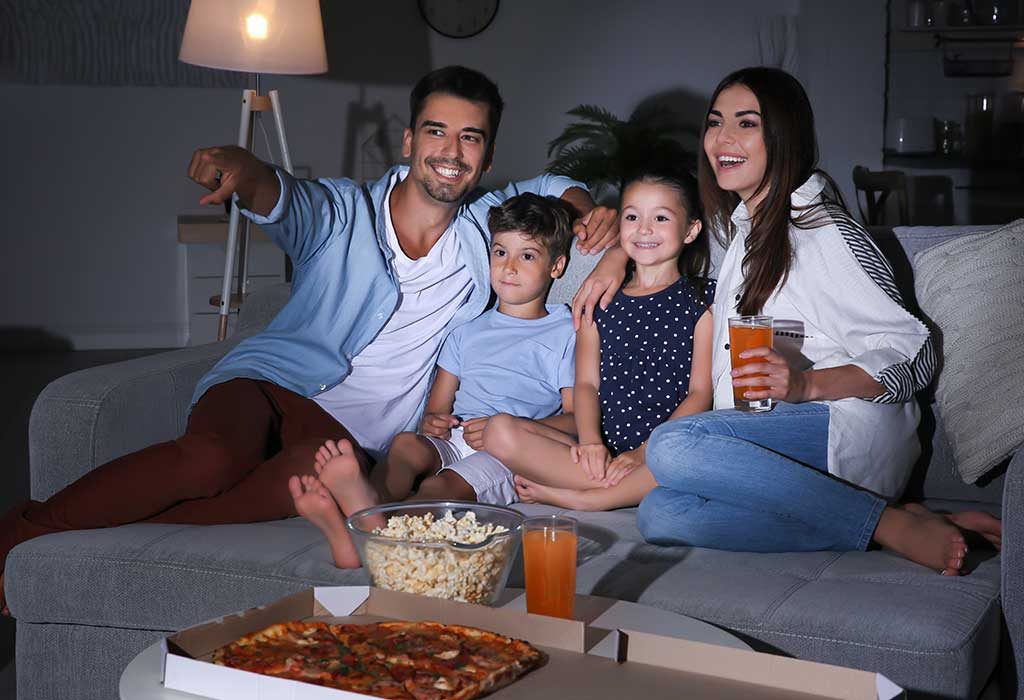 In this Article
Most of us get scared at the thought of watching horror movies. And the idea of horror or scary movies for kids seems like an oxymoron. As a child, you must have dreaded watching scary movies. And now, your child must be afraid too. But do you know there are certain horror movies that your kids can watch without feeling nervous or afraid thinking about the outcome? We have compiled a list of horror movies that your kids can watch without getting scared. Take a look at our list.
Scary Movies Your Child Can Watch Fearlessly
A sense of adventure and thrill is always welcome. The idea is to ease up your little ones. So let them watch these movies – they will love these movies and would want to watch them again and again.
1. Monsters, Inc.
This is the story of two monsters – James P. 'Sulley' Sullivan and his one-eyed friend Mike Wazowski who are employed at the energy-producing factory Monsters, Inc. Their primary job is to scare kids. They think that children are toxic but their belief changes when a small child enters the factory. This animated movie will be surely loved by children.
2. Hotel Transylvania
This movie is about Count Dracula, who is the owner of a hotel called Hotel Transylvania, which is right in the middle of a forest. He invites some famous monsters to celebrate the 118th birthday of his daughter Mavis. Some famous classic characters such as the Invisible Man, the Werewolf family, Frankenstein's monster and his wife, the Mummy, etc appear in this movie. For Dracula, all these monsters are not a problem, but the problem starts when an ordinary guy (human) comes as a guest in the hotel.
3. Monster House
The story revolves around a neighbourhood that has a small haunted house. The kids in the neighbourhood try to find the truth behind it, which puts them in dangerous situations. Your kids should not follow these kids though. Some scenes in the movie might be scary for children, so don't let them watch this movie alone.
4. The Nightmare Before Christmas
The movie is a musical animation. This would definitely grab the attention of your kids. The story centres around a character called Jack who is the king of the Halloween Town. When Jack discovers a portal that leads to the Christmas Town, a place with human beings, he decides to send them gifts. The Halloween-styled gifts he offers shows his intentions. The film is both creepy and charming in its colour treatment and fabrication of the story.
5. The Spiderwick Chronicles
This movie is about three kids moving into a house previously owned by Mr Spiderwick. One of the kids come across a chest that has details of how to find fairies and fantastic creatures roaming around the estate. The story poses the kid as a saviour but it is also a tale of a daughter who longs to meet her father. The happy ending of the story and all those magical creatures are bound to get your kids glued to the screen.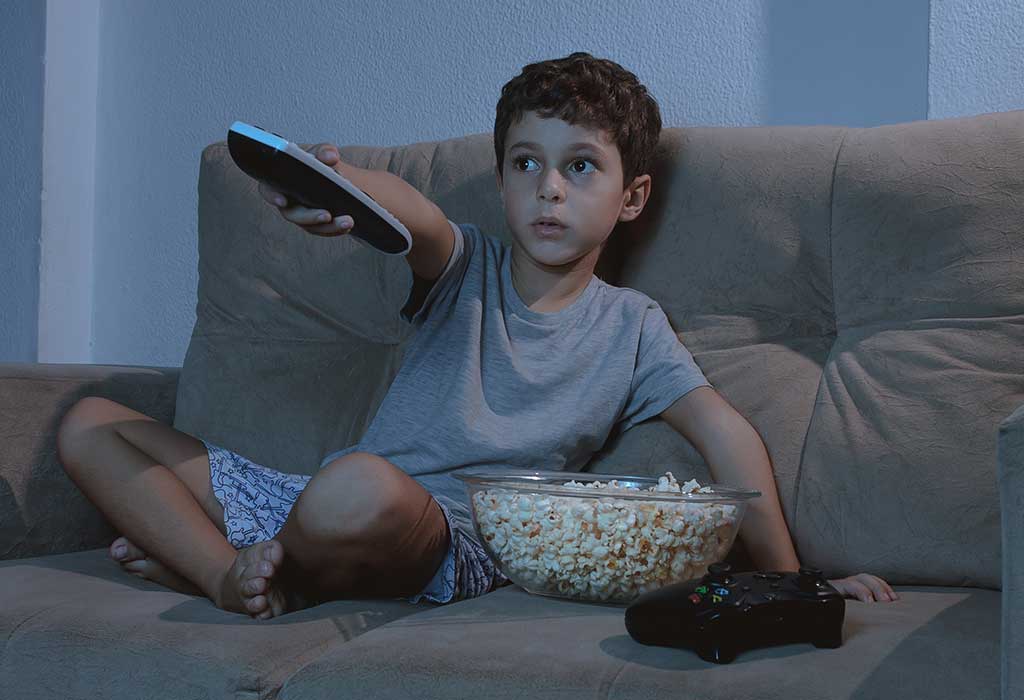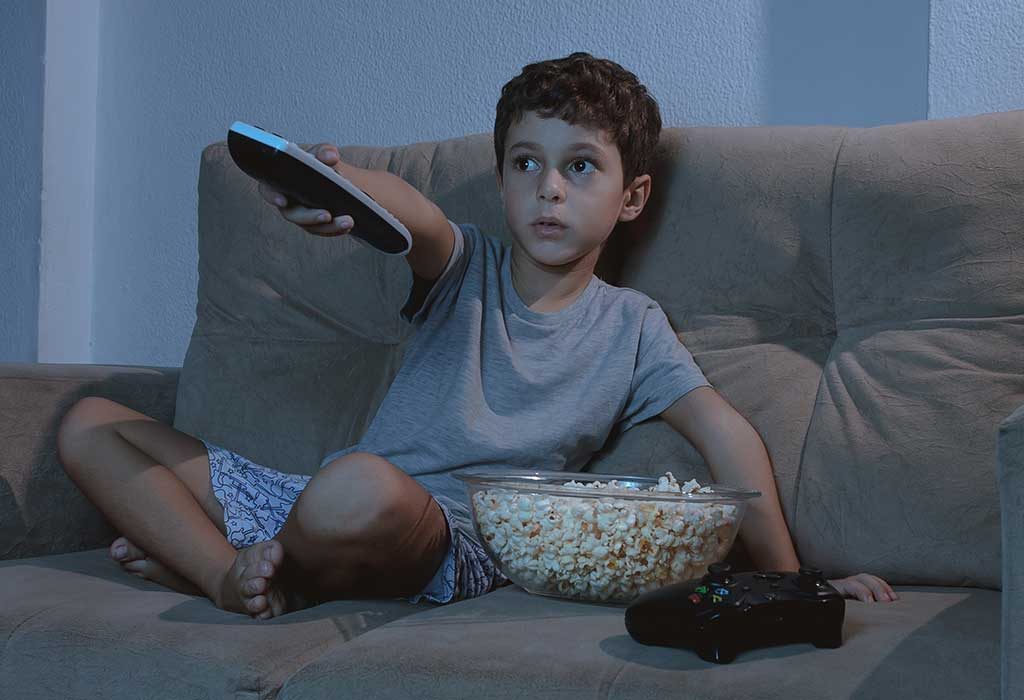 6. Goosebumps
The story is all about magical creatures who escaped their fantastic world when a teenage kid accidentally unleashes them from their respective books. These characters appear from the pages of fantasy novels. The onus then falls on a teenage child who tries to save his city from these evil creatures.
7. Casper
Probably the most lovable and friendly ghost in the history of films is Casper. Carrigan Crittenden moves into a mansion where four ghosts live. She asks a ghost therapist to get rid of the ghosts from the mansion. One of the ghosts, Casper (the spirit of the deceased 12-year-old boy) befriends the daughter of the therapist. The three ghosts are mischievous, but Casper is friendly. As the story unfolds, it tells the events that lead to Casper's death. At times, the story seems scary, but the tale of friendship can win your kid's heart.
8. Labyrinth
The story is about a girl and her adventures. A mythical creature called Goblin king comes to life from the script of her school play and kidnaps her young brother. The Goblin king gives the girl 13 hours to solve a labyrinth upon which she would be able to rescue her brother. At times the film is scary, but it is thoroughly entertaining.
9. Scooby Doo 2: Monsters Unleashed
Scooby-Doo is already a hit among kids as an animation series where a group of kids play as detectives trying to solve cases. The film is, however, a live action one. The film has its focus on the lovable dog Scooby-Doo and his friends who dig deeper to unearth mysteries and monsters.
10. Coraline
This movie is a story of an 11-year-old girl Coraline. She is adventurous and finds an idealised world behind a secret door in her new home, but it has dark secrets too. Watch this movie with your child to find out the secrets.
Get a tub of popcorn and sit with your kids to relive your childhood by watching these child-friendly horror movies. It would be fun to get scared together.
Also Read:
Best Educational Movies That Kids Will Enjoy
Classic Movies Your Kids Should Watch during Summer
Best Kids Movies On Netflix Your Child Will Love