Famous Super Why Characters That Will Encourage Your Kid to Read More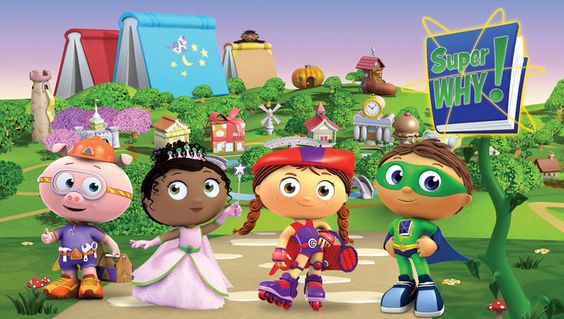 Super Why is a series designed for preschool children to teach them reading skills through interactive adventure stories. The episodes, which span 22 minutes each, feature superheroes who delve into classical stories and use their special powers to solve everyday problems that preschoolers face. This PBS KIDS show focuses on themes that build reading skills in children such as letter identification, spelling, encoding, decoding, spelling, comprehension, vocabulary and more.
If you are looking to understand how these PBS Super Why characters can help your child read and learn better, this article will answer your questions.
How 'Super Why!' Promotes Learning in Kids
Super Why uses a novel approach to teaching preschoolers, and here is how it promotes learning:
The approach is innovative, as reading and comprehension lessons are hidden in the form popular stories which have a deeply meaningful and powerful experience embedded in them.
Super Why blends together interactive activities that build literacy skills and tells powerful stories where the skills are relevant. This is a powerful teaching methodology which is quite personal for children.
The format is interactive; therefore, children will have to be actively engaged in following the storyline and solving mysteries.
As they participate in the activities, they get totally absorbed in the adventure of the characters while solving challenging problems.
The format of the story and the games hone many of the skills that children need to develop their reading and comprehension ability.
In all the episodes, one of the friends comes across a problem, the solution to which can be found with skills at a preschool level.
The series encourages children to become life-long readers who develop a love for reading and for the sheer pleasure of learning new things. It would make them have books as a resource for a lifetime.
Helps kids from the ages of 3 to 6 learn important reading skills that are essential according to the National Reading Panel, such as phonemic awareness, emerging literacy concepts, fluency, the alphabet code, spelling, comprehension, handwriting and written expression.
The series teaches literacy strategies to children, which they will know how and where to use.
The interactive characters and literacy-based games offer plenty of practice in reading skills.
Some of the higher-order reading skills found necessary for abstract thought is learnt through theme-comprehension.
The series also shows the importance of reading and comprehension to parents as well, so they encourage kids to read more.
Popular Super Why Characters Names
Here are the most popular Super Why characters and their stories:
1. Whyatt Beanstalk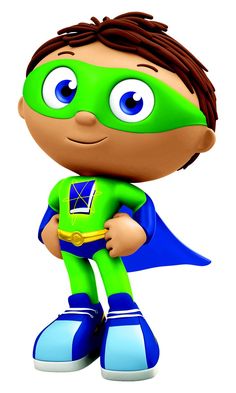 Source: Pinterest
The leader of the Super Readers and one of the main characters of Super Why series, Whyatt Beanstalk is a natural leader who is most-wanted during times of crisis. He is also bound to make mistakes along the way and correct them, while solving problems in the hopes of creating a happy ending.
Whyatt is a helpful and super friendly boy who will find a way to turn things around no matter what the odds are. He is quite smart and shows a lot of responsibility and leadership skills for someone of his age. He is also calm and composed compared to the rest of the team and rarely gets upset. He is brave, heroic and true to his feelings. Whyatt has dark blue eyes and tanned skin. He generally wears a polo shirt that is dark blue and has white stripes. Like all, he has the superpower to read.
2. Princess Pea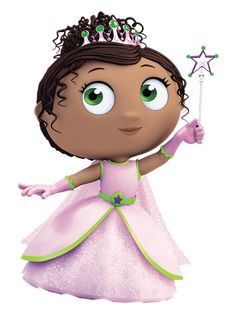 Source: Pinterest
The Super Why character, Princess Pea, has her roots in royalty in the Storybook Village. She is the daughter of the princess from 'The Princess and the Pea' and is an adorable girl. Unlike average royalty, she is not bratty and spoiled; instead, she is very reasonable, happy and energetic. She also frowns upon bratty behaviour. However she can be a little bit stubborn at times and not think things through completely.
Princess Pea sometimes displays a lack of self-confidence, despite being energetic happy and compassionate. She puts all her effort into improving a situation that has turned bad. Sometimes, she can put her temptations ahead of her thinking, like that one time she eats too much food and ends up with a terrible tummy ache. She does, however, understand the consequences of her actions, and improves herself after every situation, setting a good example for everyone.
3. Littlest Pig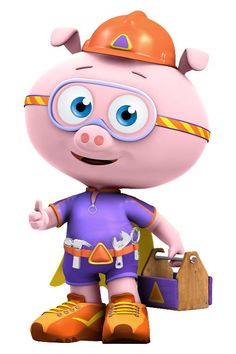 Source: Pinterest
Littlest Pig has big ambitions! He is tiny but loves to build big things and pretends to be a construction worker inspired by his dad, Poppa Pig. Pig is quite friendly and always in a good mood, but he often has to contend with bullying by bigger, dominant people. However, by the end of the day, with a little help from his friends and his Alpha-Pig powers, he skillfully defends himself.
Pig is generally gentle, passive and good-natured but gets easily upset when he encounters problems, even when the issues are not really a big deal. He loves to build anything, but the downside is that he hesitates to stand up for himself and often shows cowardly behaviour. While he seems feeble, Pig is always ready to lend a hand when anyone is in trouble.
4. Little Red Riding Hood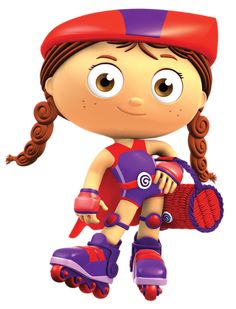 Source: Pinterest
Also known as 'Red', she is from the popular children's story. As one of the main characters of Super Readers, she is pretty, kind and a bold, young girl. She likes to play with her friend, Little Boy Blue, when she is not hanging out with her gang and can be quite a sassy girl.
Her skin is fair, with freckles on top of her eyebrows. Her hair is long and brown, and she has some of the best Super Why character costumes that change in different seasons. Red is friendly and caring who will do everything possible to help her friends who need her. She can be temperamental and childish when things don't go her way now and then. Red lives in a small house close to her Grandma's. She also has a puppy who she loves very much.
5. Woofster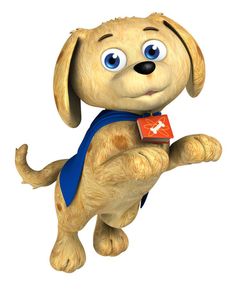 Source: Pinterest
Woofter is the puppy from the book 'Woofster Finds a Home'. The Super Readers discover him from the book and make him a part of the team. His superpower is his ability to use the dictionary and look up words that the Super Readers cannot understand. This helps them understand the situation and also learn new words.
Woofster's costume features a dictionary hanging from his royal blue cape at his neck. When he transforms, he can also talk. He generally rides with the Super Why's as he doesn't have his own Why Flyer.
Super Why is a fun and engaging series for children through which they can pick up reading and comprehension skills. As it also tells powerful stories, the language lessons reach children at a deeper level.
Also Read:
Reading Quotes for Children
Reading With Prosody for Children
Reading Games and Activities for Kids
?>