Divorce While Pregnant – Procedure and Tips to Deal With It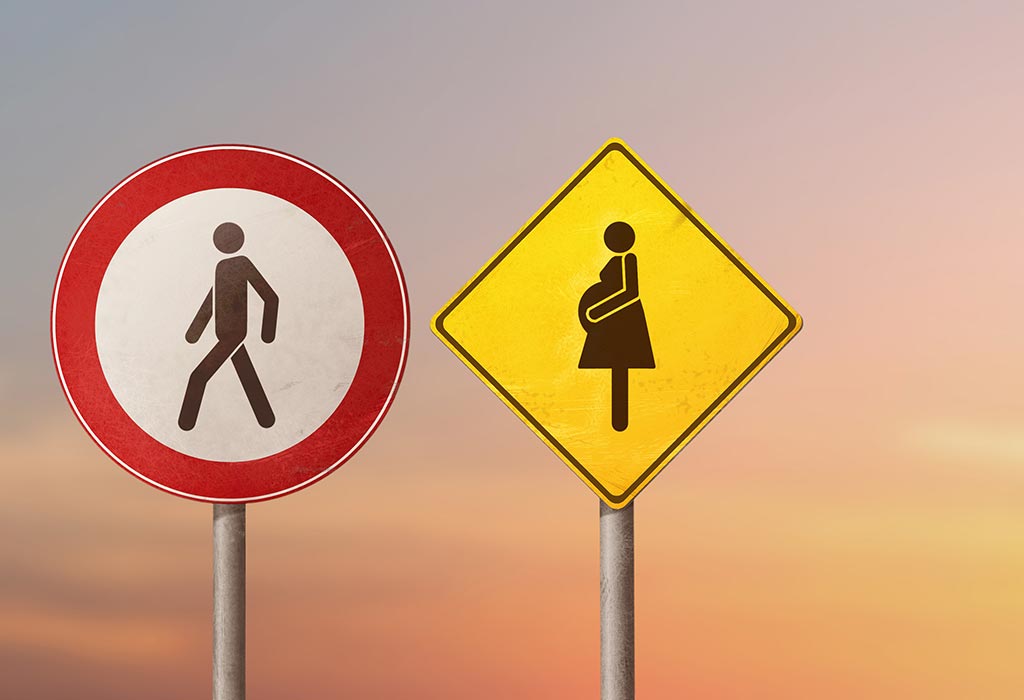 While it is possible to dissolve your marriage and end it amicably, it does not take away from the emotional and mental stress that accompanies the legal proceedings in a divorce. Things can get more complicated when you are pregnant and want a divorce. Keep reading to know all about getting a divorce while pregnant, and get a few tips that you may find helpful in coping with this difficult situation.
Can You File for Divorce During Pregnancy?
The laws about divorce in different states vary, with some states allowing you to get a divorce while you are pregnant and others refusing to do so. The main issue with going through a divorce while pregnant is that the child's paternity needs to be established to avoid future custody and child support complications.
Does Your State Allow You to Take Divorce During Pregnancy?
Most states do not have a problem granting a divorce during pregnancy, though finding a judge willing to sign off on the divorce may still be challenging. This may be because most courts prefer to settle all matters related to divorce at once, including custody and child support settlements.
States such as Florida, Arkansas, Arizona, Texas, and Missouri are not in favor of finalizing a divorce until after your child's birth. However, if your case is urgent, it may work in your favor to consult with a lawyer and get the process started while pregnant so that your divorce is finalized soon after you deliver your child.
How Common is it to Get a Divorce During Pregnancy?
Having a divorce finalized during pregnancy is not very common. Usually, couples are thrilled to welcome a new baby to the family, so, for a couple to seek a divorce while pregnant, the case must be one of urgency. Despite such cases being uncommon, there have been many cases, evident from the fact that there are laws regarding it. So, despite it being unusual, you can get a divorce while pregnant depending on state policies and regulations.
Things to Consider When Filing for Divorce During Pregnancy
The stress that comes with getting a divorce can be strenuous for you to handle alone. With the changes in your body, doctor's appointments, and so much else to handle, things can be overwhelming. Here are a few things you should keep in mind when filing for a divorce during pregnancy:
1. Move Somewhere You Feel Safe
If you and your partner are still on good terms despite the impending separation, you may not need to do this. However, for pregnant women seeking divorce due to abuse or a fear for the child's safety, it is best to stay with someone you trust and who makes you feel safe. You will also need to file a complaint with the local authorities.
2. Find Out If Your State Allows Divorce While Pregnant
If you know whether your state allows you to get a divorce or not during pregnancy, you will be able to make a better plan of action. If you live in a state that does not allow you to get a divorce while pregnant, you can always get the process started and have the divorce finalized immediately after childbirth.
3. Hire a Good Lawyer
When you have a good lawyer working with you, the entire process will be a lot less stressful for you. You will be able to have a clear understanding of what you need to do. Your lawyer will also help you plan to gain custody and child support.
4. Think About How the Divorce will Affect Custody
As your baby is not yet born, even if you get your divorce finalized, you may still need to appear in court once your baby is born for the custody hearing. The best-case scenario is always when both partners agree on the terms. Your lawyer will be able to help you make a good strategy so that you can gain custody of your child.
5. Plan Ahead Financially
Raising a child as a couple is hard enough, but to raise a child as a single parent is even more difficult. You will need to set a sound financial plan in place as you will need to consider expenditures such as diapers, baby food, medical expenses, clothes, etc. Sit down with your lawyer so that you will be able to plan out precisely the amount to ask for in the settlement when it comes to child support and alimony.
6. Look Into Insurance
Often, married couples share the same insurance plan, so you are likely to lose the benefit when the divorce goes through. In most cases, the court may see fit to order the father to help pay for the medical bills related to your pregnancy, childbirth, and post-natal care.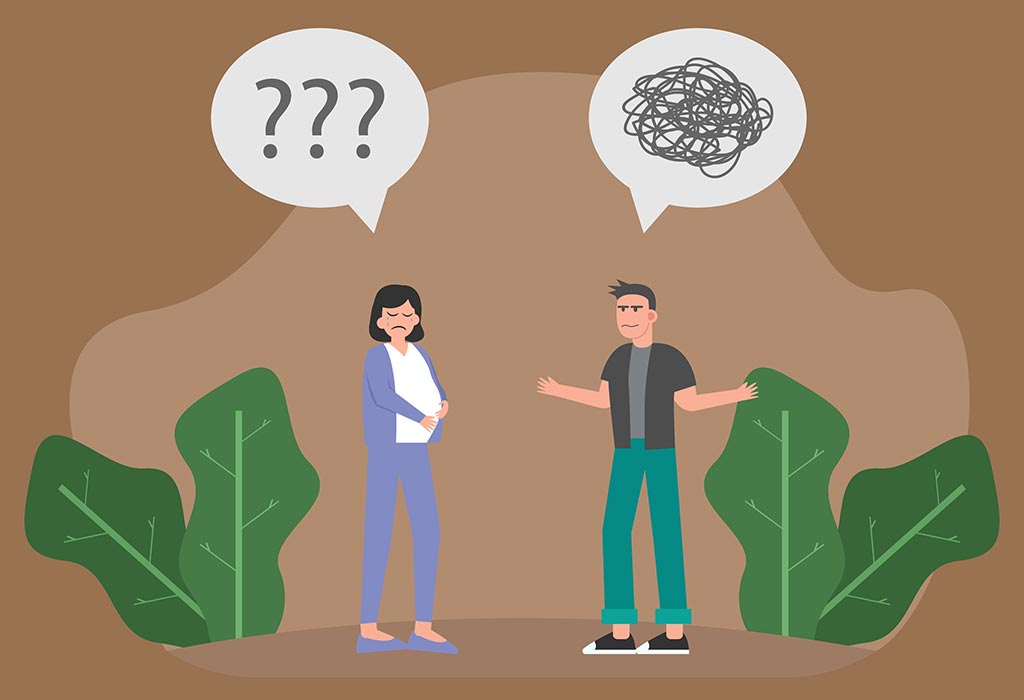 Ways to Handle Divorce During Pregnancy
Coping with divorce while pregnant is not an easy task. The multiple hormonal changes and stress related to the divorce can be a very trying experience for you. Here are some tips to help you get through this challenging time:
1. Look for Emotional Support
Trying to manage the legal paperwork that comes with a divorce is difficult enough. Still, with the addition of hormonal and physical changes you go through as your pregnancy progresses, things will only worsen. You must seek help from family or friends who will support you and make sure that you take care of your health and look forward to a positive future.
2. Get Professional Help
Instead of dealing with the challenges you face alone, get help from professionals. Make sure to hire an excellent lawyer to help you with your divorce, seek help from a therapist, gynecologist, or even hire a housekeeper to help you maintain your home if you cannot cope with everything. Your health will directly impact your unborn child, so be sure to take good care of yourself.
3. Stop Feeling Guilty
Knowing that the divorce will ultimately mean that your child will not be raised in a household with two parents can be difficult. This may make you feel guilty, but wanting a divorce while pregnant does not make you a bad person. You must remember that your child is better off not growing up in an abusive home or where both parents are unhappy.
4. Discuss Parental Responsibilities
Have an open discussion with your baby's father to determine essential factors related to your child. Set ground rules for your child's daily routine, custody, medical care, as well as daycare expenses. Discuss how you want your child to be raised and what roles extended family members will have in the baby's life.
5. Plan for Co-Parenting
If you want to raise your child right, both parents must come to a civilized agreement related to the child's well-being despite the divorce. Any decisions made should be made with the baby in mind and not spite the other. Seek help from your attorney if the two of you are not able to agree.
6. Take Care of Yourself
Through all the complicated legal procedures that come with getting a divorce, you will need to take good care of yourself to keep yourself and your baby healthy. Take the time to walk every day, eat well, listen to music that makes you happy, and indulge in a hobby that calms you. Surround yourself with people who care, and make sure that you ask for help if you feel you need it.
There could be many reasons for seeking a separation while pregnant. Still, you must never forget that things will be even more difficult for you when you are already going through so much as your body changes to accommodate your growing baby. With a good lawyer, friends, and family who will love and support you throughout, you will be able to get through this.
Also Read:
How To Handle Relationship After Childbirth
Sorting Out Finances After Divorce
Reasons Most Couples Consider Divorce in the 7th Year