Cooking with Kids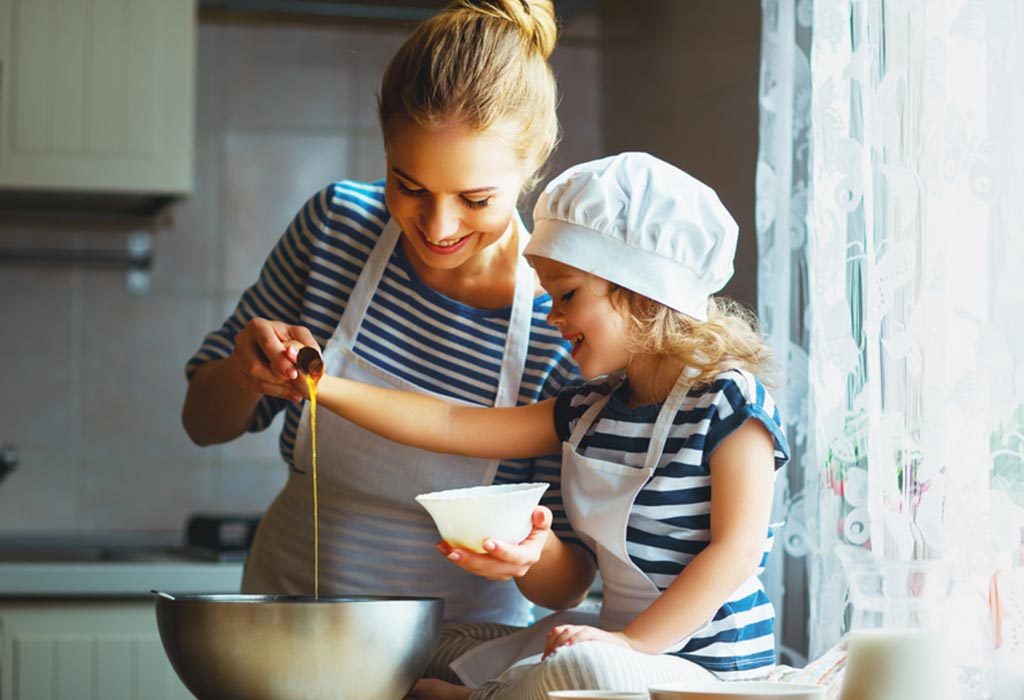 Cooking with your kids can help them in developing an interest in tasting new dishes. They might turn their heads away from the food made by you, but will definitely try the dishes prepared by their own hands.
Let your cooking sessions become learning sessions for your toddlers. Enlighten them about the names, uses and advantages of eating various fruits and vegetables. Encourage them to eat healthier foods by making them help you in the kitchen.
Ask them to do simple chores like washing the vegetables, stirring the soup gently, or even preparing a bread jam sandwich. They will willingly take up such tasks, and will be happy to see the dishes prepared by both of you set on the dinner table.
Advantages of Cooking With Toddlers
Cooking with your kids has many benefits. Some of them are as follows:
It encourages them to try healthier dishes.
It gives them a sense of accomplishment.
They will definitely sit down for a family dinner without throwing tantrums if they have helped in preparing the food.
You get to spend some quality time with them, and teach them about the goodness of healthy food.
Your kids are more likely to avoid junk food and enjoy the meals made by you at home.
They will develop cooking skills from a young age.
It helps in building self-confidence in toddlers.
Kitchen Safety Rules for Toddlers
Whether your toddlers are cooking dishes in the kitchen or just watching you cook, you should adhere to the following:
Make sure your kids do the baking in front of you. It is best to keep them away from hot ovens.
Keep electrical appliances away from them. Ask them to stay away from electrical sockets when their hands are wet.
If your toddler gets burnt while cooking, immediately hold the burned area under cold running water.
Don't let your kids use knives or other sharp objects. They might cut their hands. Cut the desired vegetables and fruits on behalf of them.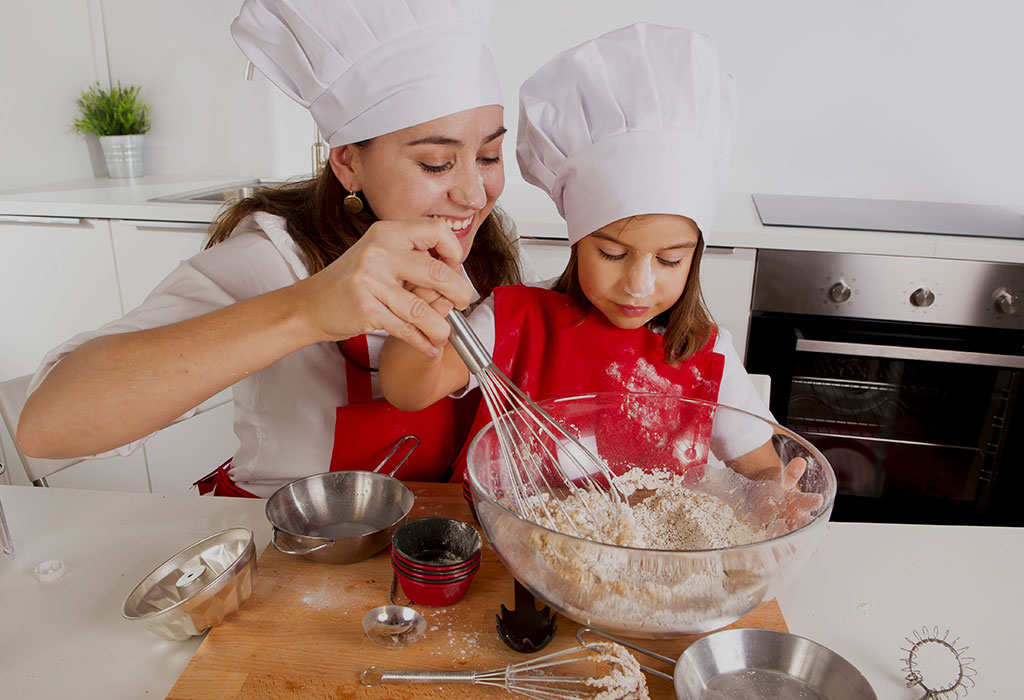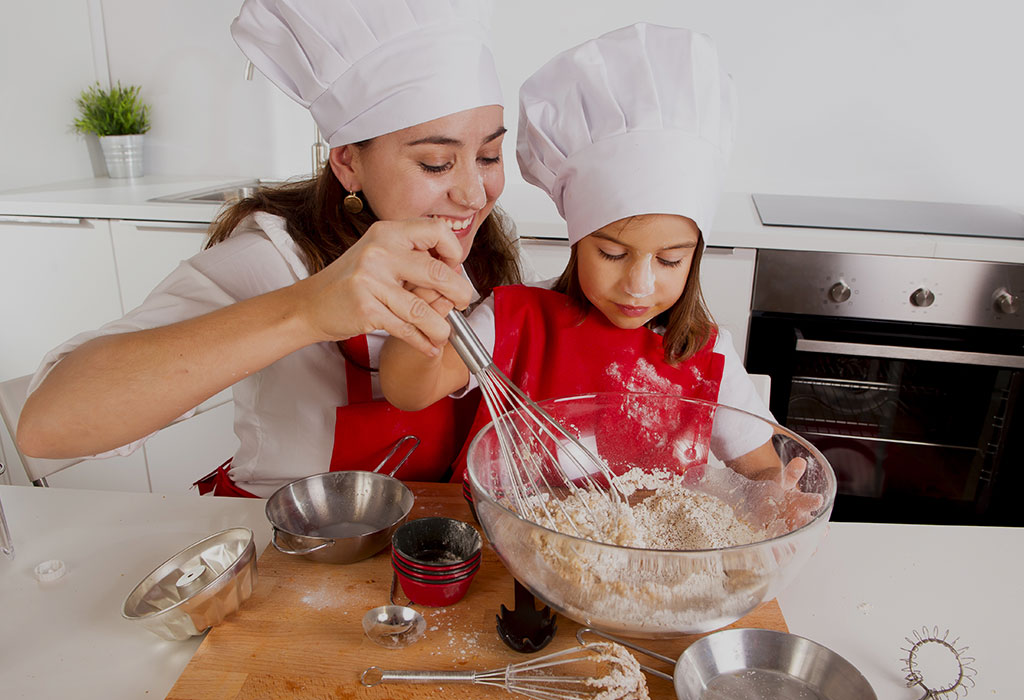 Do all the major cooking yourself, especially when cooking on fire.
If you are asking them to put the cooked food on the plate, ask them to clean it with a tissue paper or a clean cloth before serving.
Never let your toddler add water to a pan that has hot oil. It is likely to splash out and cause burns.
Right Time for Cooking
If you are in a rush to prepare a meal, involve your kids to help you out. It will not only help you in preparing the food quickly, but also create a sense of accomplishment in the minds of your kids. They will feel proud that they have been successful in helping you cook fast. Try to teach them cooking when they are free and you are done with your household chores. In such a case, you will be able to concentrate on what they are cooking and teach them the basics properly.
It is advised that you encourage your young chefs to cook often, but under your or your partner's supervision.