A Story of Pre-mature Baby and Weight Issue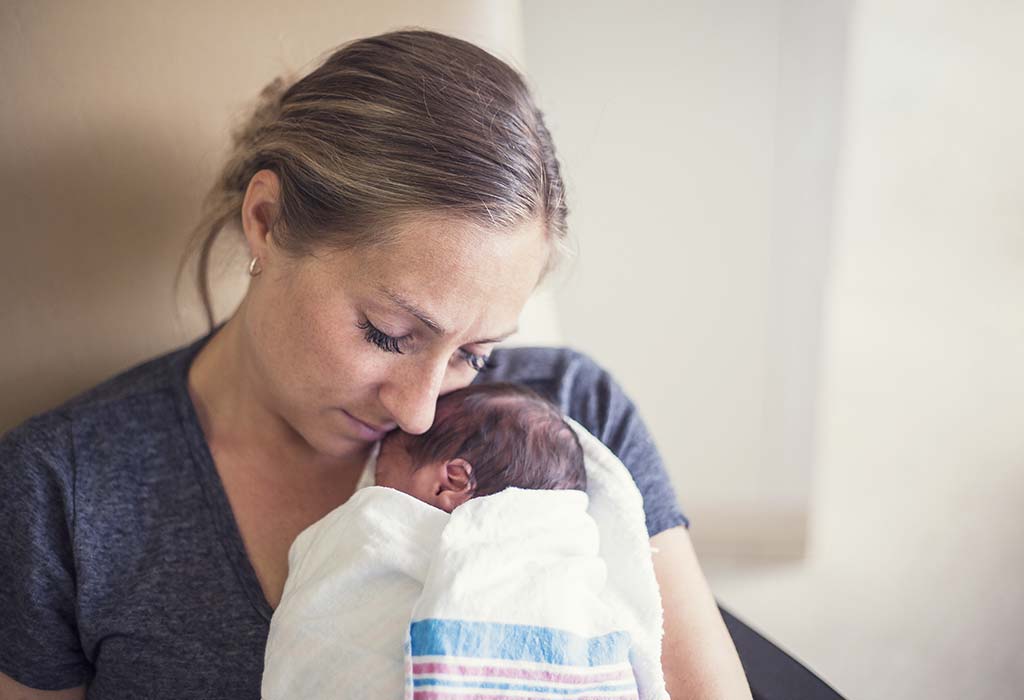 In July 2020, I was blessed with a baby daughter, delivered in the midst of a pandemic. I am a doctor (I used to work as an RMO in Mumbai), but I quit in December 2019 owing to severe nausea and giddiness caused by pregnancy. In January 2020, we returned to my husband's native home. Everything had been well up until that point. Because of the lack of medical facilities in our village, I had no intention of giving birth there. When I returned to Mumbai in March, the first lockdown began within a week.
Meanwhile, my husband returned to the merchant navy for a six-month assignment in February. After retirement, both my in-laws and parents moved back to their hometowns. My brother works for ONGC and has responsibilities that need him to travel.
No one could come and stay with me because of the restrictions, and neighbours were also afraid, which wasn't their fault; they didn't want me to get sick while I was pregnant.
I finally decided to live in my native place till the situation came under control and I made the required arrangements, and I returned to my home in May. Until then, no gynaecologist was willing to provide a one-on-one examination unless needed. They just wanted to keep track of my health and the weight gain and other symptoms, trimester by trimester, which were up to mark. I was healthily gaining weight.
Because I travelled from Mumbai, no private practitioner was willing to take my case (high alert zone ). Only one USG could be done in an institution level hospital in KARAD (a 1.5-hour drive from my home). We learned that the baby was borderline average weight and that all other markers were within normal limits. Many babies gain weight in the third trimester. My doctor advised me to keep a close eye on my weight. That is exactly what I did. In the third trimester, I gained 6 kilogrammes. Throughout, the baby's movement and other aspects are normal.
When I got my EDD, I went to get an ultrasound and found out that the baby was IUGR and in distress and that I needed an emergency cesarian. It's finished; I took my baby in my arms, weighing 1900 grams, otherwise healthy but underweight. Frustration brought tears to my eyes. I kept track of many pregnant women, gave them the nutrients they required, and prescribed them the medications they needed. Due to lockdown, I couldn't keep track of my baby and couldn't deliver a healthy baby. God is kind; he kept my baby alive in this tense situation.
But it was only then that our problems began. Bullying a mother because her child is underweight is the cruellest act imaginable. When my baby was one month old, we returned to Mumbai to seek medical guidance. Without any supplements, my baby tripled her birth weight in 8 months. Breastfeeding exclusively for the first six months, then baby-led weaning. We were overjoyed. But later, she developed a urinary tract infection (UTI). And for about six months, the weight was stuck between 5.8 and 6.2 kg. Based on her birth weight and health, her paediatrician (30 years of expertise) keeps telling me she's fine. She nailed all one of her benchmarks at that age. At the age of 19 months, she weighs 7.3 kg. Can speak about 50 words, a few two-word sentences, identify over 20 birds and animals, ten modes of transportation, and imitate anything. She eats with her hands and knows how to eat with a spoon, and she can flip the pages of both baby board books and regular books. TV and cell phones are the two things that pique his interest the least. But only two people are happy due to all of this: me and her paediatrician. The rest of the world is only concerned about her weight.
I overheard phrases like, "Don't you feed her anything?" "Stop breastfeeding, and she'll eat." She's so frail.", "Ask your paediatrician to prescribe tonics for her because she's so frail." Are you uninterested in her? You should compel the doctor to prescribe tonics or weight-gain medications for her."
These remarks make me feel ill. How can people claim that her leanness is due to her mother's failure to feed her child properly? Even after I explained her birth condition and physicians' advice, they insisted that I give her weight increase meds/remedies. Society must modify its thinking and recognise that a healthy newborn does not automatically imply a plump baby.
Disclaimer: The views, opinions and positions (including content in any form) expressed within this post are those of the author alone. The accuracy, completeness and validity of any statements made within this article are not guaranteed. We accept no liability for any errors, omissions or representations. The responsibility for intellectual property rights of this content rests with the author and any liability with regards to infringement of intellectual property rights remains with him/her.