How Working Moms Can Deal With Stress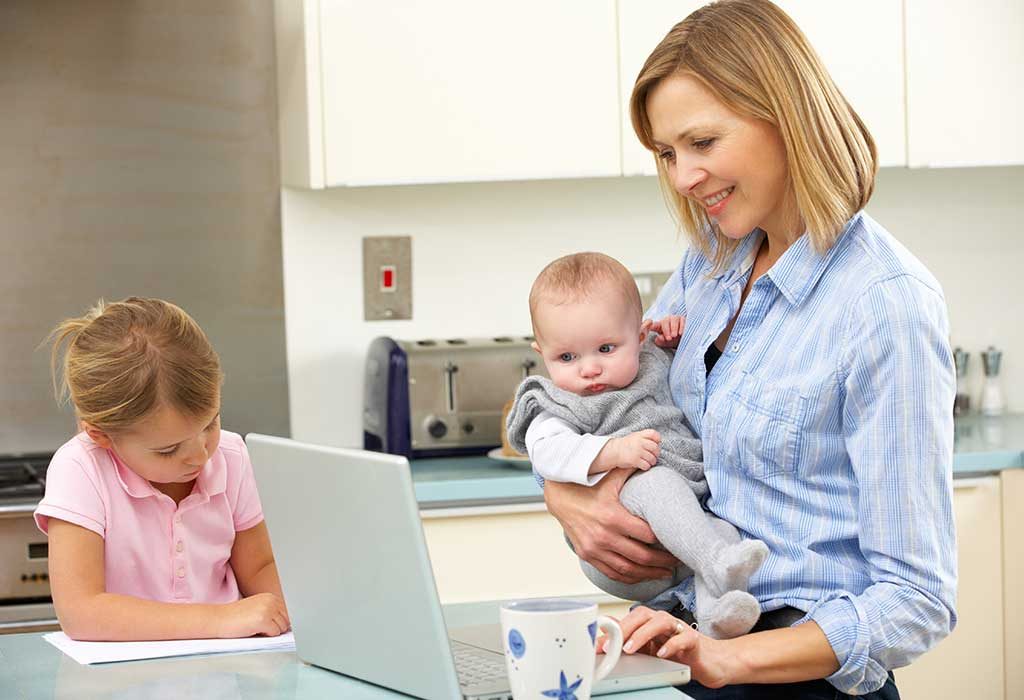 Not all of us work for money. There are a lot of people who do it out of passion and fondness for their career. For most mothers, passion is what makes them think of working again after having a child. But when you have too much going on in your life, your stress levels are bound to increase sooner or later.
Working mothers face a great deal of stress in their daily lives with the kids, family needs and handling conflicts. Added to this busy schedule, you have a 9 to 5 job waiting for you with something more challenging. This can be tough if you do not know what to do and how to handle everything simultaneously. Here, I have listed down a few workable tricks which you can implement and find your life more sorted.
Keep Yourself in Control
Usually, when your stress levels are high, it becomes difficult to focus on both kids and the job. This may result in repetitive mistakes at work or the inability to connect with kids and family. If you're in a similar situation, probably you should start acting now and focus on stress management. There are a lot of stress busters like exercise, meditation, indulging in a hobby which will help to calm your brain and relieve the frustration. As a working mother, you need to keep in mind that your stress should not convert in anger as this will affect your behaviour and mood with your family.
Stay Organised
This will be extremely helpful in complex situations where you have to deal with your children and complete some important work assignment as well. You need to keep yourself organised, be it the different requirements of your children, family or your superiors at work. For example, as a mother, you should always keep some spare clothes while travelling with your kids. It is quite likely that they will mess around with stuff and end up soiling their clothes. Plan everything ahead, analyse the possibilities so that you do not have to worry about the unforeseen outcomes.
Adjustment is Key
Yes, all the mothers would agree with this. It does not mean that you need to give up on something and compromise for others to maintain a work-life balance. There are situations where you expect something else and the outcome is entirely different. As a mentoring leader for your kids, it is essential that, at times, you share the load with your family. Your partner can drive the kids to school and dress them up in the morning. When you work together as a team, things become less complicated.
Socialize to Divert Your Mind
With a 9-hour work shift and then family responsibilities, it is quite possible that you start missing me time. And this feeling may initiate signs of depression in you. To beat this, you can socialize with your friends and share your thoughts with them. You can also join a social group with other moms and take help from them. Always remember, stress will burn you out only when you let that happen. That is why you need to keep yourself happy and away from workload for a while, be it on weekends or once every two weeks.
Give it Time
No matter how short on time you are, stay connected with everyone and do not skip on anything. Setting boundaries is essential for a stable and happy family and work life. Give time to your kids and partner on a regular basis so that no one feels neglected and guilty of missing out on something. Set priorities for yourself and plan your timetable accordingly. The time you miss out on is gone, therefore, keep your mind relaxed and focus on the important aspects of life be it work or family or both.
Disclaimer: The views, opinions and positions (including content in any form) expressed within this post are those of the author alone. The accuracy, completeness and validity of any statements made within this article are not guaranteed. We accept no liability for any errors, omissions or representations. The responsibility for intellectual property rights of this content rests with the author and any liability with regards to infringement of intellectual property rights remains with him/her.
?>