Guru Nanak Jayanti (Gurpurab) Wishes, Messages and Quotes for Family and Friends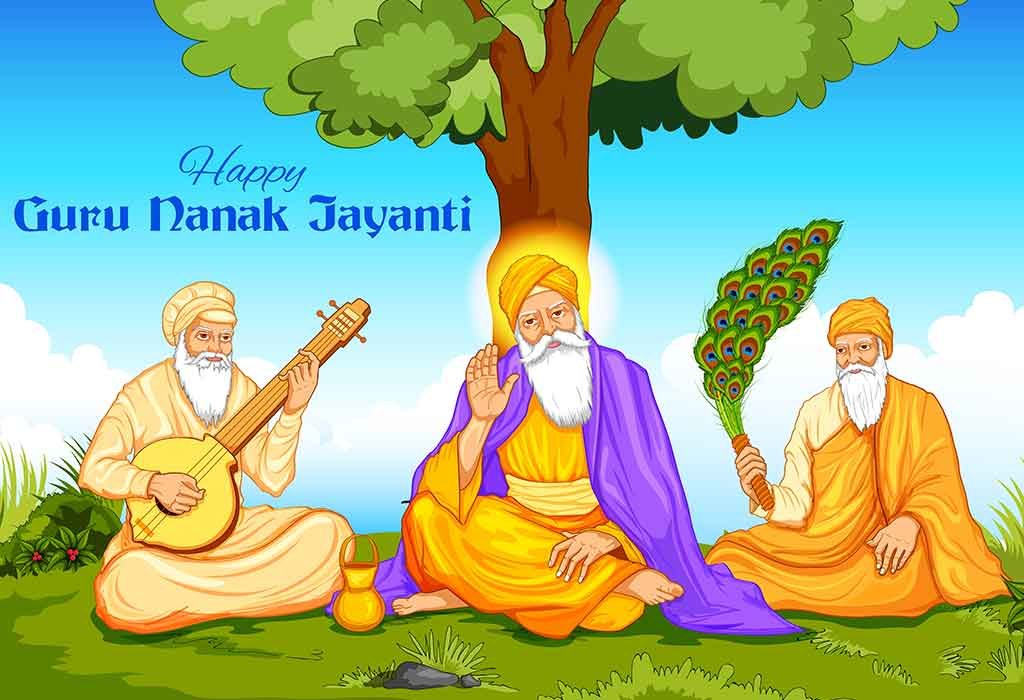 Guru Nanak Jayanti or Gurpurab commemorates the birth anniversary of Guru Nanak Dev Ji, who was the first of the ten Sikh gurus. This year, Guru Nanak Jayanti falls on 19th November. This day is regarded as an auspicious occasion as it honours Guru Nanak's life and legacy. The festival is also known as Prakash Utsav or 'the birth of light' as the Sikhs believe that Guru Nanak Ji ushered in enlightenment to the world.
The Sikhs celebrate this pious occasion with great enthusiasm and peace. Devotees all around the world offer prayers and Guru Nanak Ji's hymns are read and appreciated. As people wish their friends and relatives spiritual messages, you too can spread the joy of Guru Nanak Jayanti with your loved ones by sending them these lovely messages, wishes, and quotes!
Guru Nanak Jayanti Wishes and Messages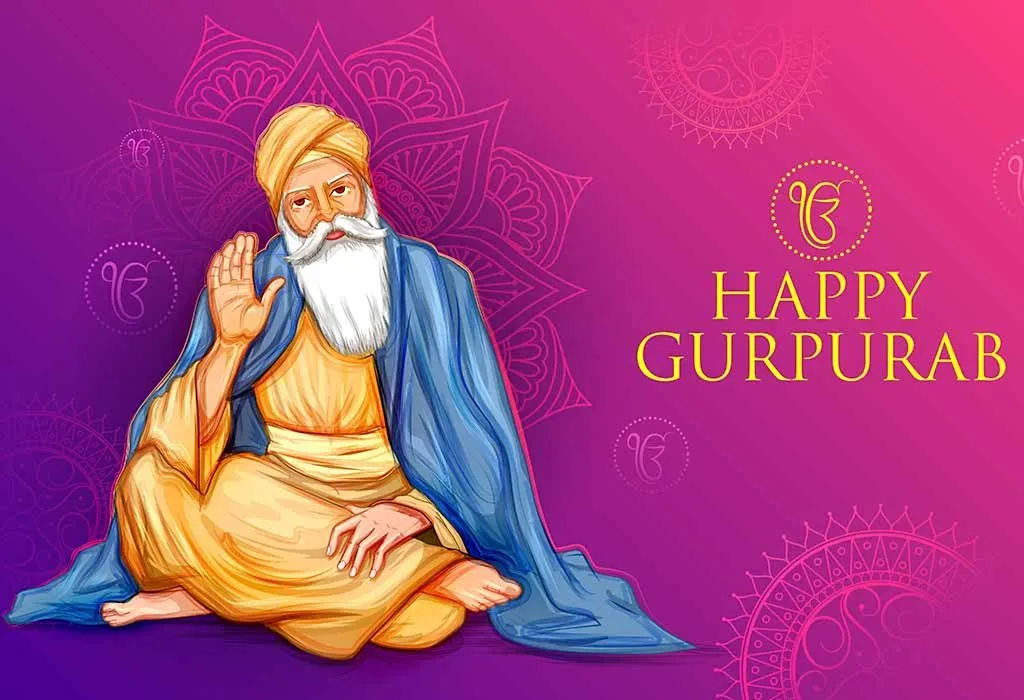 We have curated some beautiful Gurpurab wishes and greetings that you can send to your friends and family on this holy day!
May this Gurpurab bring happiness and joy to you and your family! Happy Gurpurab!
Nanak naam jahaaz hai, jo chadhe so uttre paar! Happy Guru Nanak Jayanti!
May Guru Nanak Dev Ji encourage you to achieve all your dreams, bless you with peace and shower on you eternal happiness and joy. Happy Gurpurab!
May Guru Nanak Ji be your support and guidance throughout your life. Happy Gurpurab!
May Guru Nanak Dev Ji's spiritual teachings enlighten you, and may you obtain whatever you wish for. Happy Guru Nanak Jayanti!
Kissi Ne Pucha Tera Gharbaar Kitna Hai
Kissi Ne Pucha Tera Karobaar Kitna Hai
Kssi Ne Pucha Tera Parivaar Kitna Hai
Koi Virla Hi Puch Da Hai,
Tera Guru Naal Pyaar Kitna Hai..
Happy Guru Purab!
May the holy teachings of Guru Nanak Ji guide you through the correct path in life. Heartiest Gurpurab wishes!
May Nanak Ji be your guide! May he always bestow his blessings on you. I wish you a Happy Guru Nanak Jayanti!
May Lord Guru Nanak encourage you to achieve your hopes and aspirations in life and help you always maintain peace and tranquillity. I wish you and your family a very Happy Gurpurab!
May Guru Nanak Ji enlighten your heart and mind with sanctity and knowledge. Happy Guru Nanak Jayanti!
I pray that happiness and blessings always surround you as we all get together to remember our beloved Guru Nanak Dev Ji and the commemoration of Sikhism. Happy Gurpurab.
Oh my mind, always keep the true Lord's thoughts inside you and experience the bliss of peace. Happy Guru Nanak Jayanti!
May your life be full of golden days with Guru Nanak Dev Ji's blessings. Sending you warm wishes on this auspicious day!
Always remember that Guru Nanak Dev Ji lives in our hearts. Do live in the bliss of Guruji's care. Happy Gurpurab!
Heartiest wishes to you and your beloved family on this auspicious occasion of Guru Nanak Jayanti!
May Guru Nanak Dev Ji's teachings illuminate your life with positivity and courage. Happy Guru Nanak Jayanti to you and your family!
I pray that you remember the true teachings of Almighty Guru Nanak Dev Ji and implement them in your life. Happy Gurpurab!
Guru Nanak Dev Ji's teachings are a blessing and healing aid to everybody's life. May you use those teachings in every step of your life. Happy Gurpurab!
May you find the strength to tide over all obstacles with his grace. Happy Gurpurab to you and your family.
Beautiful Quotes by Guru Nanak Dev Ji
Here are some lovely quotes by Guru Nanak Ji, that you can share with your loved ones to mark this auspicious day.
"If there is one God, then there is only His way to attain Him, not another. One must follow that way and reject the other. Worship not him who is born only to die, but Him who is eternal and is contained in the whole universe."
"Even Kings and emperors with heaps of wealth and vast dominion cannot compare with an ant filled with the love of God."
"Burn worldly love, rub the ashes and make ink of it, make the heart the pen, the intellect the writer, write that which has no end or limit."
"If the people use the wealth bestowed on them by God for themselves alone or for treasuring it, it is like a corpse. But if they decide to share it with others, it becomes sacred food."
"There is but One God. His name is Truth; He is the Creator. He fears none; he is without hate. He never dies; He is beyond the cycle of births and death. He is self-illuminated. He is realized by the kindness of the True Guru. He was True in the beginning; He was True when the ages commenced and has ever been True. He is also True now."
"Let no man in the world live in delusion. Without a Guru, none can cross over to the other shore."
"Owing to ignorance of the rope the rope appears to be a snake; owing to ignorance of the Self the transient state arises of the individualized, limited, phenomenal aspect of the Self."
"Sing the songs of joy to the Lord, serve the Name of the Lord, and become the servant of His servants."
"Only fools argue whether to eat meat or not. They don't understand truth, nor do they meditate on it. Who can define what is meat and what is plant? Who knows where the sin lies, being a vegetarian or a non-vegetarian?
"Nanak, the whole world is in distress. He, who believes in the Name, becomes victorious."
"There are worlds and more worlds below them, and there are a hundred thousand skies over them. No one has been able to find the limits and boundaries of God. If there be any account of God, then alone the mortal can write the same; but God's account does not finish, and the mortal himself dies while still writing."
"By singing the Guru's hymns, I, the minstrel spread the Lord's glory. Nanak, by praising the True Name, I have obtained the perfect Lord."
"That one plant should be sown and another be produced cannot happen; whatever seed is sown, a plant of that kind even comes forth."
"Let God's grace be the mosque, and devotion the prayer mat. Let the Quran be the good conduct."
"Asceticism doesn't lie in ascetic robes or in walking staff nor in the ashes. Asceticism doesn't lie in the earring nor in the shaven head nor blowing a conch. Asceticism lies in remaining pure amidst impurities."
"Whatever kind of seed is sown in a field, prepared in due season, a plant of that same kind, marked with the peculiar qualities of the seed, springs up in it."
"Through shallow intellect, the mind becomes shallow, and one eats the fly, along with the sweets."
"Offspring, the due performance on religious rites, faithful service, highest conjugal happiness and heavenly bliss for the ancestors and oneself, depend on one's wife alone."
"He who regards all men as equals is religious."
"Whatever be the qualities of the man with whom a woman is united according to the law, such qualities even she assumes, like a river, united with the ocean."
"He who has no faith in himself can never have faith in God."
"Dwell in peace in the home of your own being, and the Messenger of Death will not be able to touch you."
We hope these Gurpurab messages and quotes will light up the life of your loved ones. So, take your pick from these beautiful messages for Guru Nanak Ji's birthday. We wish you a very Happy Guru Nanak Jayanti!