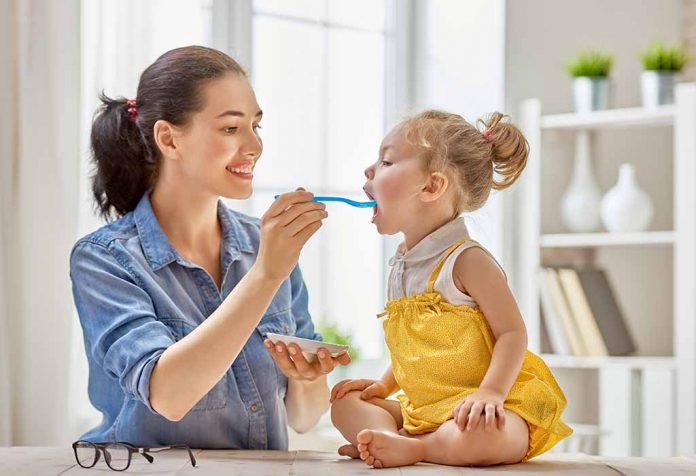 Last Updated on
During my school days, I would always define my mom as the most beautiful woman in the world. Because beauty is what expected from women. But perceptions change and when you grow older you realise who a mom truly is. To be precise, when you become a mom, you realise that a mother can be defined in so many ways.
We all know that God has created women so strong that we could bear the pain of childbirth. But the most painful moment is when you come to know that you can't have a baby of your own. That really kills a woman.
At age 27, I was well-educated, fit, and energetic, and a career-oriented working professional. Getting married was quite agreed & acceptable. But what if God had some other plans for me. Yes, I was diagnosed with endometriosis stage 4 at 25. I was on medication for 2 years, later went through surgery as a temporary fix. And soon in 6 months, decided to get married and have a baby in the 'so-called' golden period. But it didn't work that way!
It may look like getting pregnant is as simple as eating ice cream but only doctors and women know how hard it is. The compromises a woman has to make and the sacrifices and the limitations in everything she faces changes her for sure. How would you feel when you are not given ice cream or chicken for 3 long years when you love it so bad? Similarly, what do you think how a girl who is trying to get pregnant (is desperate) and is well aware of all the do's and dont's and tricks to get pregnant, but can't pregnant would feel? Girls are masters when they want something desperately. Isn't it? I was one among them.
One year passed by and I had regular check-ups with my gynaecologist and fertility expert. We were trying all possible treatments but they informed me that I couldn't conceive spontaneously.
I was left with no option but to go with a test tube baby as my ovaries and fallopian tubes were stuck together. I was devastated on hearing that. Have you ever faced a situation where you wanted to cry loudly but had to be ready with a fake smile on your face? I had to do that. I left the hospital the same way assuring my gynaecologist that I would return to the hospital in a couple of months to proceed with IVF.
Months passed, I stopped being desperate about pregnancy, went with the flow, and 6 months passed just like that. I even stopped thinking about what would happen next and God pitched in. Do you people believe in real magic? I do because I conceived spontaneously. I usually don't try these pregnancy confirmation kits even if my dates extend for a few days.
But when I wanted to get pregnant and when my dates delayed, I tried them twice and felt bad seeing the negative results. But this time it worked and I could see those two pink lines. The real joy is when God gives you what you really want.
I still remember the day when I went for a consultation in dilemma. When the doctor heard about my positive test, she bowed down and said that miracles do happen. During the scan, there was a panel of doctors, looking into the monitor and discussing how it could have happened. They all congratulated me shouting that's a warrior inside me growing up.
I always prayed for a healthy baby throughout my 40 weeks of pregnancy. I didn't have a healthy pregnancy as I had to face lots of health issues. During the 7th month of pregnancy, due to hormonal changes and growth of the baby, my health was worsening. It
was week 26 of my pregnancy, where I was told the issue is little critical as my cysts were 8 cm and that I had severe hydronephrosis. All I wanted was to hold my baby after 40 weeks of completion. But due to worsened health, I was hospitalised and I delivered my baby in week 31.
I couldn't hold my baby longer. I cried loudly wondering why all this was happening with me and how much could I tolerate these abnormal things. I was more concerned about my baby's health as she weighed only 1.54 kgs and couldn't breathe normally and was rushed to NICU.
When I first saw my baby in the NICU, she was tiny, breathing through an artificial respirator and with tubes in her mouth. I was totally broken. I had no option but to cry. I was also getting treated for my health, which was infuriating me further.
But you know what made me gain confidence in that broken situation? It was my mom, who held me, gave me strength and told me that I will be okay and I am gonna rock my motherhood. Not everyone will be given such babies, if God has given you one, better get up & fight the battle for your baby. Those were her words!
Seeing your premature baby in the NICU for nearly a month isn't easy for a mother. I wanted to be there for my baby. I fought the real battle, strengthened my little one during her time in the hospital, and my mom was my strength during that time.
My baby weighed 1.5 kgs when she came home with me after a month in the hospital, which was about sleepless nights, postpartum pain, and depression. Months have passed – my baby is 6 months old now and is being a healthy baby. She is an angel in disguise for me and my family. Now that my 6 months of maternity leave is over and since we are all quarantined, I have joined work.
I am aged 28+, I am well-educated, out-of-shape, lazy, and grumpy. How should I feel about myself? I was a woman when I got married but after giving birth to my child, I am a MOM now. But I am already feeling like a superhero inside. Whenever my baby girl smiles at me, I feel like I am the most beautiful lady on this planet.
For all you wonderful ladies, no matter how hard the times are, remember you are going to heal.
To sum up, all I would say is you are all already doing an awesome job. Being a woman is not easy and being a mother needs tremendous courage. Believe in God, believe in your prayers, and believe in your thoughts, for God will not abandon you. Your positive thoughts will always have power.
My mom, the wonderful lady has taught me how MOM should be defined in true sense. Your strength and attitude as a mother is what makes you really beautiful. I really have a very long way to go with my baby girl.
Disclaimer: The views, opinions and positions (including content in any form) expressed within this post are those of the author alone. The accuracy, completeness and validity of any statements made within this article are not guaranteed. We accept no liability for any errors, omissions or representations. The responsibility for intellectual property rights of this content rests with the author and any liability with regards to infringement of intellectual property rights remains with him/her.