What Should I Call It: Miraculous Pregnancy or Magical Pregnancy?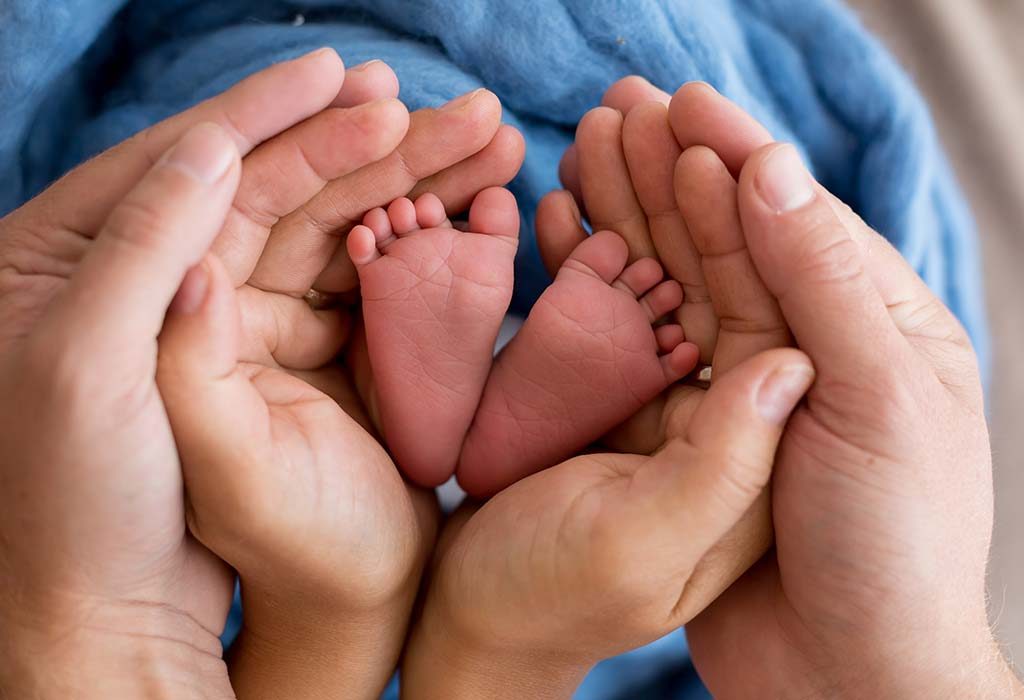 It was two years of a happy marriage when my husband and I decided on completing our family with a baby. As soon as we decided I conceived in April 2015. It felt like we were on top of the world. But I had a miscarriage at seven weeks of my pregnancy. It was hard for me to believe what happened to me, but I moved on.
In May 2016 I again conceived and this time I was happy but was a bit stressed and conscious because of my experience in the past. When I went for the first/ preliminary scan to check my baby's heartbeat all I learnt was that the baby had a good, but it was an ectopic pregnancy/fallopian tube pregnancy. My doctor said I needed to get operated immediately or else it is a risk for me also. Though my beta HCG level was high, my doc tried to retain the fallopian tube by aborting the baby by giving me injections. I was admitted to the hospital and kept in observation. It was my birthday when my baby's heartbeat stopped. I got discharged after a week, and I joined my work immediately without taking rest. I was not able to cry nor talk to anyone regarding what was going inside my mind. It didn't stop at this God had much more on my way.
After 3months of a gap as advised by my doctor, we tried for the baby and this time I was desperate to have a baby. Every month when my menstrual cycle dates approached, I used to be stressed and disturbed. I used to buy a pregnancy test kit well in advance. I used to test even if my cycle got delayed by two or three days. This went on for almost four months. I had to quit my job as I was not able to balance the work life and personal life.
After taking a break from my work, the first thing I did was, I consulted my doctor regarding my pregnancy. She suggested on doing some necessary blood tests to scan and check on fallopian blockage. All we discovered from the test results was that both the fallopian tubes were blocked, had a low ovarian follicle count and my AMH, or anti-mullerian hormone level was very low. My doctor concluded that I need to go for IVF immediately, but didn't guarantee me on the success rate because of low ovarian follicle count. She did suggest me for going for an egg donor. We did consult two more top gynaecologists who specialised in IVF, and even their response was same. They said there is only 5% chance that I may get pregnant naturally from my eggs. I just collapsed deep inside having heard that. Those days I didn't feel like having food, going out. Though I used to laugh and smile, deep inside I used to feel incomplete and used to cry for a baby. I always asked God "why me?".
My husband and I did take a counselling for both IVF and Egg Donor-related pregnancy. Every single day I used be on my laptop browsing on how to increase AMH value and IVF and egg donor related stuff. As days passed, I was going into a sort of depression. It was then my husband held my hand and supported me to get off from that state of mind. He kept saying if I am not comfortable with IVF and Egg Donor pregnancy it is perfectly fine. He used to spend more time with me, cook for me, at times watch stupid movies along with me to keep me happy. We started being like a 'JOYFUL COUPLE'. We decided not to worry or talk about the pregnancy until I am mentally ready for IVF.
I joined yoga, started to listen to music during my free time. Started enjoying being a full-time homemaker. Saw my self being optimistic. September 2017, the unexpected happened. My cycle had delayed, and when I checked, the pregnancy test kit resulted in two red strands. I was so happy for few mins and wondered how can this happen. Later we didn't lose hope, and we firmly believed everything would be fine, and whatever comes our way we will face it boldly. We went for the preliminary scan during 7th week, and the doctor said: "Everything is fine and baby's heartbeat too". My husband repeatedly clarified with the doctor about my pregnancy status. The doctor said everything is fine with me and suggested me to continue with my routine except for travelling. From the time I discovered I was pregnant until I delivered my baby I was fit, healthy and did all my household work myself. I encountered no complications in my pregnancy.
I delivered my healthy baby boy on 6th May 2018, who weighed 2.75kgs. Today he is seven months old, and we have named the love of our life "SHISHIR". He is healthy, super active and has achieved his milestones comparatively early. At times when I see him, I sincerely feel it was a "MIRACULOUS PREGNANCY".
Disclaimer: The views, opinions and positions (including content in any form) expressed within this post are those of the author alone. The accuracy, completeness and validity of any statements made within this article are not guaranteed. We accept no liability for any errors, omissions or representations. The responsibility for intellectual property rights of this content rests with the author and any liability with regards to infringement of intellectual property rights remains with him/her.