The One Thing That Made My Toddler's Swimming Sessions Fun!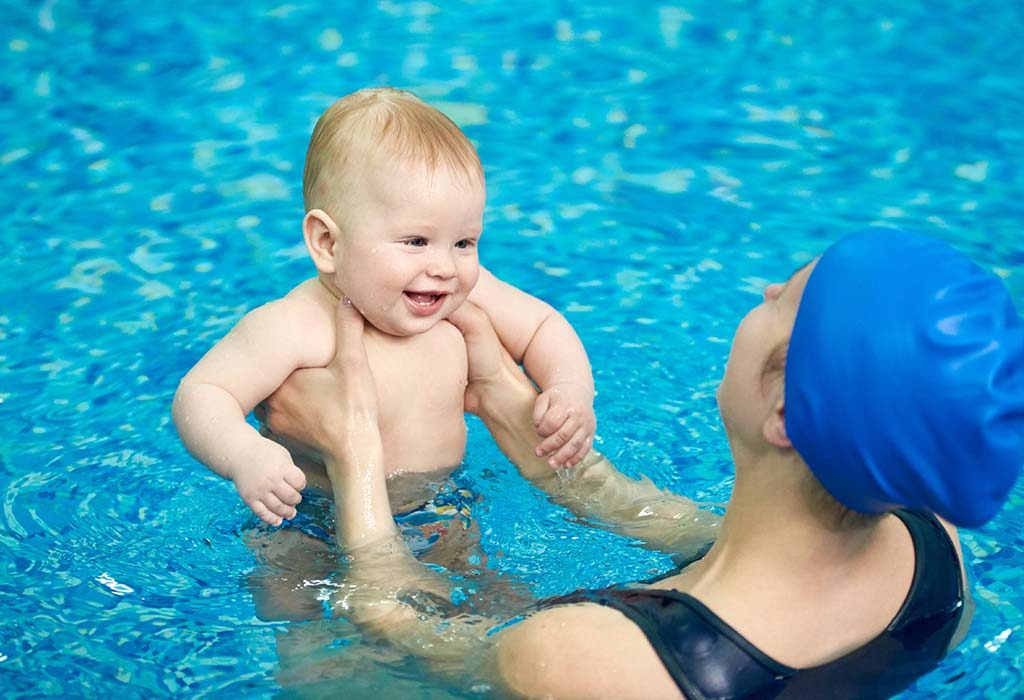 'Go, baby.. Swim' I said these words to my toddler when he entered in a pool for the first time. He was all excited by seeing and experiencing this much water. I was also excited as a mother. I wanted my boy to learn some new skills, a new sport which was so special to us as parents. I really wished since his birth that my boy should learn swimming skills asap, not only with an objective of a safety but for his enjoyment too. Also, if he learns swimming at this age, it will be much easier than later as babies are not born afraid of water.
I, as a child did not know how to swim but had always been fascinated. That's how I know how much fun have I missed!
Well, now no regrets! But my husband and I were firm that we will do frequent visits to our nearby pools to make my baby comfortable with swimming. So, that day when we took him to the pool side, he was looking very enthusiastic and eager. His energy was higher than the normal state. And he was ready to enter into a pool.


But wait a minute, was I ready for the same? Suddenly so many concerns started coming in my head. I was totally mugged with so many ifs and buts. My focus shifted to my worries than his swimming session. And you know, what was that one concern which started banging my head suddenly?
That was, 'What if he poops or pees in the middle of the pool?' 'What would I do?' 'How would I manage the situation?' 'What about the hygiene?' 'Would people judge me for that?' Well, that half an hour session was complete and thank god, nothing I had thought, happened. But one thing I noticed was, I did not enjoy those 30 mins which was supposed to be super fun for me as a mom. I murmured to myself, 'Khushbu, this is not done. You can't keep it going like this.'
I decided to find an easy option for this which can make our swimming session worry free and amusing. I googled, I asked my friends, I talked to other mommy friends and guess what, I found the best solution for my tension free and enjoyable pool time. Many of them suggested me this cool thing.
That was Pampers Splashers Swim Pants.
As we all know that if we make our babies wear routine diapers, it goes soggy.
If only a swimwear, then a constant fear of peeing or pooping, but when it comes to Pampers Splashers, we need not to worry about these things. Splashers are the best options for the pool, beach, splash park visits and more.
Well, here are the qualities because of which I choose Pampers Splashers for my water crazy toddler:
Splashers have got dual Leak Guard Barriers which prevents pee and poo from leaking out. So, you can keep the pool clean and prevent any kind of infections. And that means that as parents, you can have fun in the pool without any worry or distraction.
Prevents Swelling Under Water
Yes, Unlike a regular diaper, Splashers does not swell hence giving your baby that extra comfort to make a splash
Pampers Splashers are Pant style diapers. It has a snug fit just like any usual swimwear which gives your kid the best swimming experience
Colorful pictures on diapers are fun and cute. Actually the designs and the graphics on the diapers make them look like real swimwear.
You can easily remove the Splashers after the baby is out of pool just by tearing the sides. These swim pants are easily removable when wet also.
Because of its 360 degree waistband, it provides the best fit even in the water.
Well, let me tell you guys, as soon as I received my first pack of Pampers Splashers, I couldn't wait for my son to wear it. And the first session with Splashers went really good. Well, as a mother I was still worried and kept checking whether everything is under control and what a sigh of relief!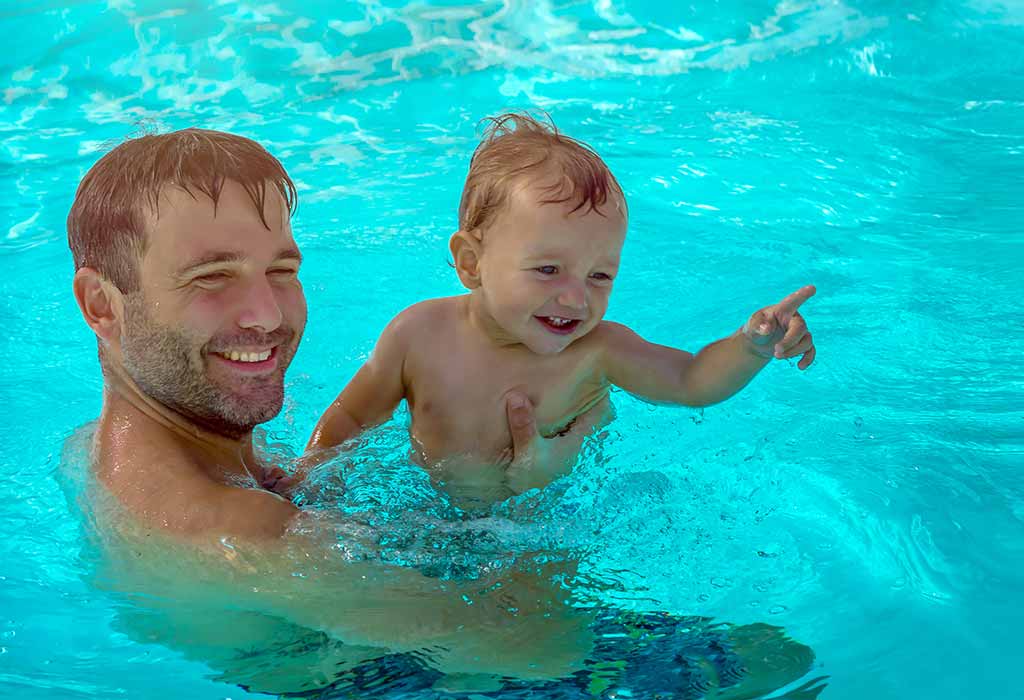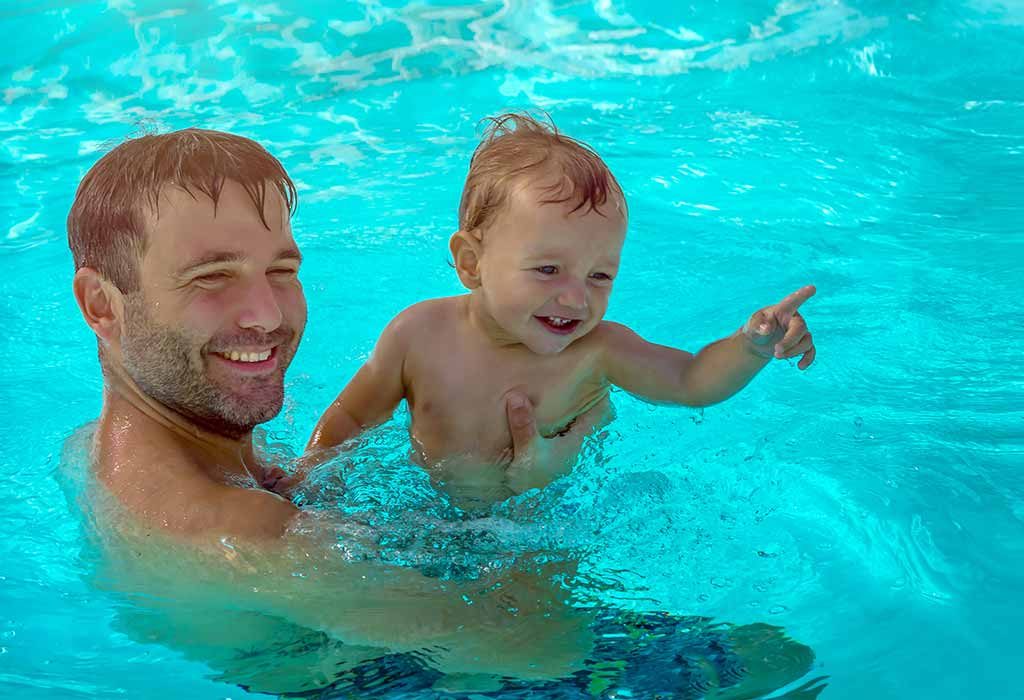 My toddler looked comfortable, he had a real fun and what about me? I was busy clicking cool splash pictures of my son and husband.
Moms, Splashers are diapers which are specially made for Swimming! They are being imported from Poland and these high quality swimming diapers help ensure us a perfect and fun swim time for our babies.
As parents, we don't want to compromise on anything for our babies. Right? We buy attractive bathrobe, stylish swimsuit, sunscreen to protect our baby's skin. But what about our kid's cute bummies? Of course, we want to protect them from rashes, wish to maintain the hygiene, then, can't we choose such diapers which are specially designed and made for swimming only?
Well, I am now enjoying every minute of our little swim sessions! I wish you the same! Good luck mommies.
Disclaimer: The views, opinions and positions (including content in any form) expressed within this post are those of the author alone. The accuracy, completeness and validity of any statements made within this article are not guaranteed. We accept no liability for any errors, omissions or representations. The responsibility for intellectual property rights of this content rests with the author and any liability with regards to infringement of intellectual property rights remains with him/her.