Febrile Seizure – A Frightful Day When I Almost Lost My Child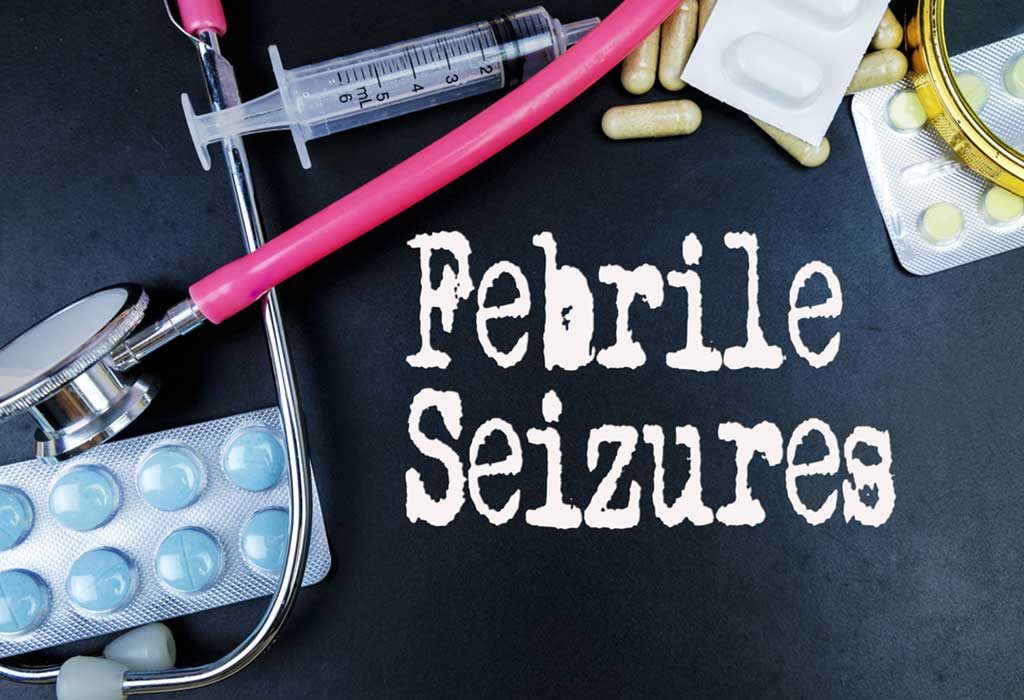 It was a normal day like any other. Maullik, my youngest triplet was having a usual day. Bye-byes and a few kisses to his father who was leaving for office in a few minutes. He was fine till 9.15 am, had breakfast, played and fought with his two siblings. At 10.00 am, I noticed him shivering and when I checked his fever, it was 100.4° F. I gave him a Crocin and as a routine, he had his milk and took a long nap.
After a long nap, at 3 pm, he got up and asked for juuush (juice). He was fine and playing with the other two.He wasn't hungry and nodded a no for lunch. He came to me and sat in my lap and cosied his arms around me.I felt his body to be slightly warm and again checked his fever which was normal.At 4.15 pm, he asked for duuudu (milk). He finished his milk and lay down on the bed. Sensing that he was not well, I put him on my lap and he slept for a few minutes.
Then it happened in a blink of an eye. The active happy child of mine went still. He started frothing, started staring off into space. In an instant, I came to know that something wasn't right. I didn't know what was happening to him but I knew it was bad. He wouldn't respond to me, he wouldn't blink, he was barely breathing, jerking his limbs. He looked like as if he was choking. I immediately took him to my neighbour's house and she was very helpful.
We tried to revive him but it got worse. He got so worse that I thought I almost lost him. I immediately called up my paediatrician, Dr Ajay Wishwas and he guided me well about his status and told me not to panic and take him to the nearest hospital. Without second thoughts, one of my neighbours and my sister took him to the nearest hospital. On our way, he came out of the daze, suddenly vomited. But remained dazed again for a while.
I felt a little better that he was not lifeless but why this was happening to him was worrying me. We reached the hospital and the paramedics immediately took charge. They checked his temperature which had gone from normal to 102 within minutes. The doctors took his blood sample and gave him some medicines through intravenous injections and he immediately slept, which the doctor said is ok. The doctors informed us that he will be kept under observation for 24 hours at PICU. Some tests will be done to rule out anything serious.
After 12 hours an EEG was done which confirmed that Maullik had spiked a Febrile Seizure. The word seizure haunted me as I had never heard about it. This word had never been mentioned by any doctor. I had not read about it in any childcare books either. I came to know through the doctors and websites like WebMD and Mayo clinic that febrile seizure happens when fever quickly spikes. It can happen to babies from 6 months to 6 years of age. It usually happens on the first day of the febrile illness.
Febrile seizure is very common these days. Once Maullik had, I got to know through most of my friends that it had happened to their child as well. I hope nobody has to go through the scary experience of their child having a febrile seizure, but if you do I hope this article provides you with the forewarning so you know what is happening to your child and you don't panic the way I lost my control.
To bring awareness about this topic, I am sharing a few tips with you in case you have to go through this episode ever in your life.
Tips to Follow in Case You Face The Same Situation :
Place your child on the floor or any hard surface.
Don't keep holding your child tightly.
Don't shake the child or try to restrain the child.
Don't try to give any fever-reducing medicine or any kind of medicine once the child is in an active seizure.
Turn his head to the side to avoid any saliva from flowing back into the throat.
Don't put anything in his mouth.
Immediately take your child to the nearest hospital for medical advice.
Don't panic.
Don't clutch your child.
Let him breathe.
Don't overcrowd.
In case you have a younger child /twins /triplets, send them to a safe place. They should not panic and get hurt.
Check for how long the seizure occurred.
Once your child has been detected with febrile seizure these are a few tips to take care of:
The seizure is serious if your child is jerking only one limb or only side of his body.
The seizure can reoccur until the child turns 5.
The seizure should not last for more than 10 minutes.
It should not reoccur in 24 hours.
After a seizure, it's normal for a child to sleep, so don't worry.
Try to avoid high fever by giving your child the necessary prescribed medicines.
It's been 6 days since I went through the traumatic episode and I learnt our child is our life. Hope no one ever goes through what I went through. The reason for seizures is not known but it's happening to most children these days and the prime reason for this is the harmful radiations I feel.
So try to avoid giving mobile to your kids and avoid screen time at home or lessen the screen time. Spend quality time with your child avoid using mobiles when he is around. This is my personal experience. I would request all you parents out there to speak with your paediatrician to know more about the febrile seizure and its safety tips.
Disclaimer: The views, opinions and positions (including content in any form) expressed within this post are those of the author alone. The accuracy, completeness and validity of any statements made within this article are not guaranteed. We accept no liability for any errors, omissions or representations. The responsibility for intellectual property rights of this content rests with the author and any liability with regards to infringement of intellectual property rights remains with him/her.