How to Make Vaccination Fun for Kids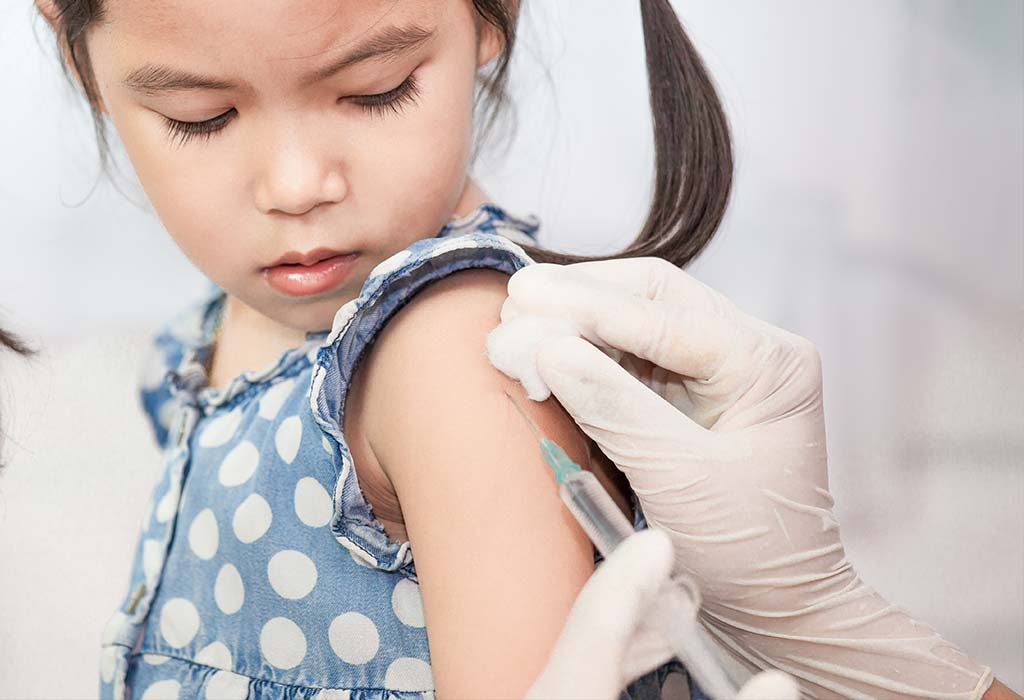 After reaching a certain age, our kids likely smarten up to the fact that most doctor check-ups might include a shot? …
As a parent, we're doing our job and making sure our kid gets the doctor's full recommended vaccination schedule on time. But the problem is, even though immunizations save lives; shots can be scary! And this realization can make way for fear of shots and lots of pre-checkup anxiety and screaming.
Well, here I am discussing a few steps by which we can make sure our child's vaccination experience goes as smooth as possible…
1. Be Honest
We have to be honest with the child and have to explain that shots can pinch, but that it won't hurt for long. Help your child to focus on what they can do to help get through the shot.
2. Importance of Vaccinations
There are a ton of resources that explain immunizations in ways kids will understand. We love those animated videos that explain how vaccinations work. These materials will help kids understand why the shots are important while connecting vaccines with fun activities and colourful characters.
3. Be Emotionally and Physically Present for Their Comfort
Being held still by unfamiliar people can be one of the scariest parts for children receiving vaccines. Often times, children do best if they sit on a parent's lap for further support and to help them stay still. Use reassuring language to acknowledge and validate your child's feelings.
4. Play It Cool
We know it can be hard to see your child cry, but it's your job to stay calm as getting emotional will only escalate the situation. After you've prepared the child and distracted them, it's time to let the medical staff to do their jobs. Be ready with a smiling face when it's done, and know that you're doing what's best for your child.
5. It's Simply Ok to Cry
Let your toddler or child know it's okay to cry, but encourage him or her to be brave. Explain that a shot doesn't hurt much. If possible, you may practice timing a second to show how brief that really is.
6. Distract Them
While the shot is being administered, give your kids something else to focus on. Hold their hand, or give them a new toy to play with. A teddy bear for the toddler to clutch, bubbles to blow, a favorite book to read out loud can help lessen the fear of shots. Having the doctor "examine" a doll or teddy first while the toddler will be on hold is also works great. If possible, play their favorite cartoon on a phone or tablet while the shot is being administered.
7. Treat is a Must
Consider a post-shot treat. Promise a trip to the playground or the children's museum or the ice-cream shop or toy store or to visit a friend's home or to the game zone. This will make your little one happy.
8. Give Praise
Tell your child how proud of him or her you are for doing something that was difficult or scary. And even if aspects of the process do not go as planned, tell them something specific that they did well, such as using their words or taking deep breaths. Celebrating what your child did well will help them feel more successful and willing to participate during future medical experiences.
Finally, I want to conclude with these few words. Vaccination can be difficult and scary for kids and their families, but they don't have to be. Preparing your child, comforting, and supporting them with validation, play and praise can help them feel successful and overcome their fear.
It is my small attempt to provide a few vital tips and tricks for happy vaccination, hope all parents will like my effort. Happy parenting….?
Disclaimer: The views, opinions and positions (including content in any form) expressed within this post are those of the author alone. The accuracy, completeness and validity of any statements made within this article are not guaranteed. We accept no liability for any errors, omissions or representations. The responsibility for intellectual property rights of this content rests with the author and any liability with regards to infringement of intellectual property rights remains with him/her.
?>