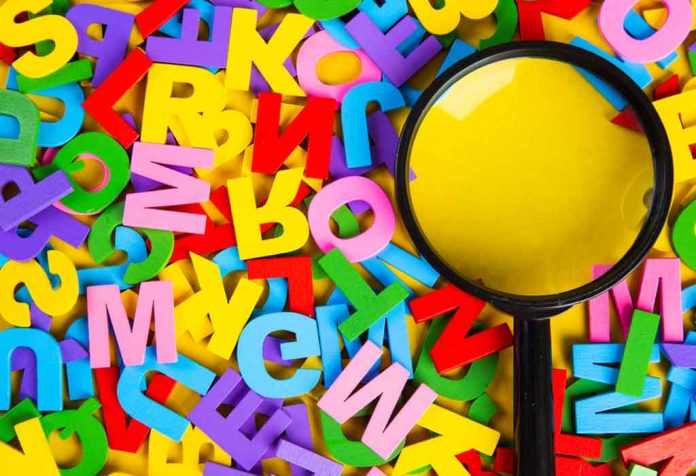 Last Updated on
A name is our foremost identity as we are recognized by it. It will stay with us our whole life even after death. Without it, we are nothing.
Few of us know that our name signifies our personality and can describe us. Only the first letter can tell a lot about us. This can make us identify someone's nature and help us to solve misunderstandings.
People would choose their baby's name as per their choice as they don't believe in beliefs that actually exist. A name must be chosen after a complete analysis. It's a name that gives the identity, so the name should be finalized after the astrologer's consultation. We too can evaluate the numerological aspect of a name also to see if it's a lucky name.
Let's read about the nature of personalities starting with the first letters of their names.
Alphabet "A"
The first letter "A" of the name signifies leadership qualities. These people are blessed with great wisdom and intelligence. They can attain great success with their hard work and mind. They are very ambitious, hardworking, straightforward and focused. They work as they like.
Alphabet "B"
Alphabet "B" people are the symbol of sensitivity of their nature. They want love and care and like to be pampered all the time. The worst part is they need attention all the time which makes them being loved. If you will ignore them, then they will show their worst side. They enjoy being with family, siblings and friends.
Alphabet "C"
Good motivators and who have the power to convince others are the persons whose names start with Alphabet "C". These people can easily impress and have the trait of helping others. They are blessed with a great amount of energy. Their way of expressing things and stamina to motivate others makes them recognized as motivational speakers.
Alphabet "D"
Alphabet "D" as the first letter of a name signifies the person's disciplined life. They follow strict discipline and make others do the same. They are business-minded personalities and look a bit egoistic but it's their nature. They believe in reality rather than in dreams.
Alphabet "E"
These people are very imaginative. They like to follow their own imagination rather than thinking of the outer world. These people can be good writers, music directors and good artists. They are very creative and have the trait to generate ideas.
Alphabet "F"
Short-tempered nature gives the persons whose name start with Alphabet "F" a bad worst nature. They get angry at the smallest of things. They hate lies. But if we see their positive side, then these people are loyal, honest, lovable and caring. But never dare to be on bad terms with them.
Alphabet "G"
These persons want everything in their proper form. They want perfection in their work and they can't sit idle. They are very hardworking and they don't care and talk about unnecessary things. They are very selective while choosing a life partner as they do not want compromises in marriage.
Alphabet "H"
They are nature lovers and love to protect nature. They do not like people who make their surroundings dirty. They are seen to plant trees and plants to protect nature. They want a neat and clean environment around them.
Alphabet "I"
Persons whose name start with the alphabet "I" are more inclined to technology. They love to buy and use branded things like mobiles, clothes, shoes and watches. They do social activities more than others. They spend most of their time using social networking sites, online games and searching for new things on the internet.
Alphabet "J"
These persons are blessed with great physical energy and get great success. They are ambitious and active, but short-tempered. They want an intelligent professional partner so they won't restrict their partner to do their job.
Alphabet "K"
"K" personalities are very romantic, loyal, kind-hearted and caring. They value family and these people have an amazing inner power to hide their feelings. They are always serious about relationships and love matters. These selfless people are always ready to help anyone in any situation.
Alphabet "L"
"L" signifies over-thinking and getting stuck to any matter which needs full investigation and analysis. They don't leave the matter till it is solved. And this can be harmful because thinking continuously about something day and night can harm the body and mind.
Alphabet "M"
"M" personalities are lazy like tortoises. They don't want to work and their only wish is to relax. They are seen lying on the bed all day and eating stuff. They can only criticize things. But these persons are very lovable and emotional.
Alphabet "N"
Alphabet "N" persons are independent and love to travel and enjoy. They want the freedom to live their life in their way. They want to travel anywhere they want without restrictions and boundaries. They live like a "free bird". They are ambitious and very hardworking. These persons are loyal, caring, mysterious to others.
Alphabet "O"
"O" as the first letter of their name signifies the person's spirituality. They have focused and goal-oriented personalities. They have high morals and used to follow at every step of their life. For them, nothing is impossible. But these persons are sensitive too.
Alphabet "P"
Persons with "P" as the first letter of their name are very decent in their nature. They are talkative and funny. These people are difficult to understand as they speak the things which may seem like they are taunting. but it's part of their nature. These persons are very clever and intelligent.
Alphabet "Q"
"Q" personalities are bold and imaginative. They are confident to communicate with others. But the negative part is they love alcohol and they just want to spend life with liquor.
Alphabet "R"
These persons are very hardworking and do anything to complete the task on time. They love to work on difficult tasks. They think less but work more. They just focus on work instead of dreaming big and having ambitions. That's their biggest drawback as they need to concentrate upon. But these persons are very caring and understand the family responsibilities very well.
Alphabet "S"
"S" personalities are multi-talented and hard-workers. The only motto of their life is to achieve success, fame and money. For that, they work really hard with honesty. They love the relations truly but ditched by relations. They want to help poor people and do. These persons can't sit idle and they kept themselves busy with chores.
Alphabet "T"
Persons whose name start with the "T" alphabet are very disciplined and want their work to be done in an organized way within the time period. They love to learn things and generate new ideas.
Alphabet "U"
"U" persons are a bit notorious and do the work in a very tricky way. They want to earn with shortcuts and want to achieve success with the easiest short way. They deal with difficult situations without stress and handle them with tricks. These people are found doing unlawful activities and are put behind bars.
Alphabet "V"
"V" is victory and people who own this alphabet as the first letter of their name are born to achieve success. They can do anything to reach the top of the world. It's not easy for anyone to defeat them. They have great intellectual power and have ideas to manipulate things.
Alphabet "W"
Persons whose name starts with Alphabet "W" are very beautiful and charming. Their looks make others fall in love with them. Everyone gets attracted to them. Apart from these, they are good lovers and love with honesty.
Alphabet "X"
"X" persons are very dangerous and take risks without giving a thought. They will jump into a task whether it is possible or not. They can take high-level risks. It would be a bit risky while talking to them as they do not like jokes which hurt them.
Alphabet "Y"
"Y" letter people are usually business persons. They do a lot to make their business reach a high level. They are into the share market, real estate business, etc. They would earn by hook or by crook. They are always busy and stays restless. It's difficult to make them talk to you on useless matters.
Alphabet "Z"
"Z" personalities are very friendly and stay polite. They make friends wherever they go to explore themselves in two different cultures. They are curious about generating knowledge about cultures and beliefs. These persons are diplomatic and help others for their greed.
Disclaimer: The views, opinions and positions (including content in any form) expressed within this post are those of the author alone. The accuracy, completeness and validity of any statements made within this article are not guaranteed. We accept no liability for any errors, omissions or representations. The responsibility for intellectual property rights of this content rests with the author and any liability with regards to infringement of intellectual property rights remains with him/her.