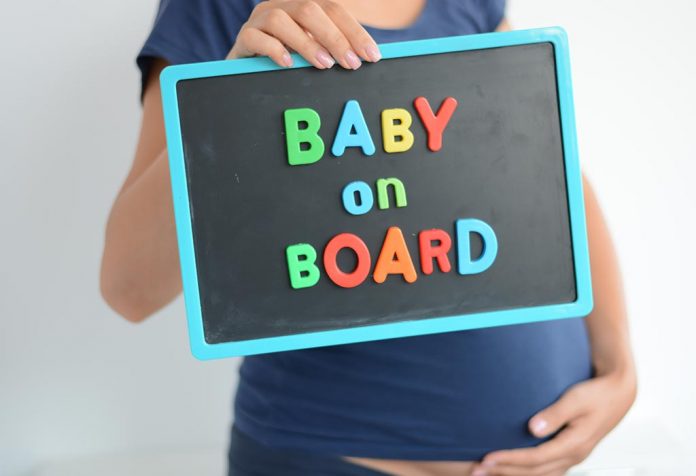 Last Updated on
Two pink lines…
She doesn't know how long she was lost in thought, but she needs it. She deserves it. She wants this moment just for herself. She has to breathe in, relish this secret. It won't be long until her family knows. She cherishes these moments. They are hers, hers alone.
She runs her fingers gently, very gently over her belly. She can feel a life now. She can feel the quiver; that must be the heart beat. Her sensible mind admonished her, it's too early. Yet, she knows there is a life in her, alive and kicking. She smiles to herself, and lies, dazed, for many, many moments.
The phone beeps louder than ever in the silence, interrupting her dreams and awakening her to reality.
Now, she has to announce it to her husband, to her family, to her friends, to the world, her world, to be precise… But, first to him. She wishes to make it memorable for him, for herself, and for them, the most memorable moment of their lives.
There are still a few more hours until he's home. How can she say it, how?
All her friends' lively, delightful, soulful descriptions of their pregnancies run haywire in her mind. The smiles, the natural expression of happiness and laughter, a reflection of the heart, pride of becoming a parent, delighting in the moments, and a sense of achievement of disclosing the arrival of the tiny tot in their own subtle ways, adding to the merry.
No time to shop now. What can she do? Should she have planned it? Not everyone had planned it, yet they made great efforts to announce it in style.
Nandita, her colleague, had cleared a part of her wardrobe. She then placed a pink teddy bear wrapped in a beautiful white satin laced towel. Will that work for you?
It's still fresh in her memory, as Anvita narrated how she covered a tiny tweety doll in an embroidered kerchief, and carefully placed it in the middle of the mattress. Will it be possible for you?
Amanda, on the other hand, baked a cake, with a message, Congratulations to the father to be!!! Do you bake? Would this enliven the scene?
Kavya, who knits well, knitted a pair of newborn baby socks and left them on the table, held together by a beautiful satin bow. Or, you could get a pair from the market.
Pooja used her artisan's fingers to make two beautiful rolls of hand made paper, crafted with bunny ears at one edge, and a bunny face stuck to the face of the roll. One roll said It's a prince, and the other said It's a princess. This sounds doable, isn't it?
I even have read that people announce it with baby booties. What do you want to do? You have curated weddings, planned parties to perfection, scheduled vacation to detail… Isn't this one of the best memories of your lives?
How about a stick-on Bumpy Road Ahead, and a pair of tiny feet drawn in converged dual hearts, stuck on his wardrobe? It is for certain that the little bundle of joy is going to bring loads of pleasure to the would-be parents, yet they should be aware and prepared, and expect the unexpected.
How about playing the most soothing lullaby to tell the tale? Let music be the food of love, and why not a messenger of another shade of love? Music is a healer and companion, and it soothes the whirlwind of emotions that run astray through the trimesters and even beyond. Why not begin it with music?
That reminds me of another idea. How about a video or collage of your childhood pictures, with appropriate background music? Will that send the message across?
Or, can you write Two is no longer company on a note? For many years now, there's going to be a loving, lovable intruder in your lives. I'm sure you are going to love it. Already playing the scenes in your mind?
How about a handmade card with Threesome is awesome? Despite the prevalence of e-cards, messages, and digital pictures, a card that expresses your feelings in words has its own touch. A handmade card goes a little further in sharing your feelings, as the words come straight from your heart.
Or, simply, would leaving the confirmed strip with a bow of pink and blue satin do the trick?
Pick any from here, or follow your heart. Every pregnancy is unique in its own way, and demands a customised fashion to announce it subtly, yet aloud!
Disclaimer: The views, opinions and positions (including content in any form) expressed within this post are those of the author alone. The accuracy, completeness and validity of any statements made within this article are not guaranteed. We accept no liability for any errors, omissions or representations. The responsibility for intellectual property rights of this content rests with the author and any liability with regards to infringement of intellectual property rights remains with him/her.