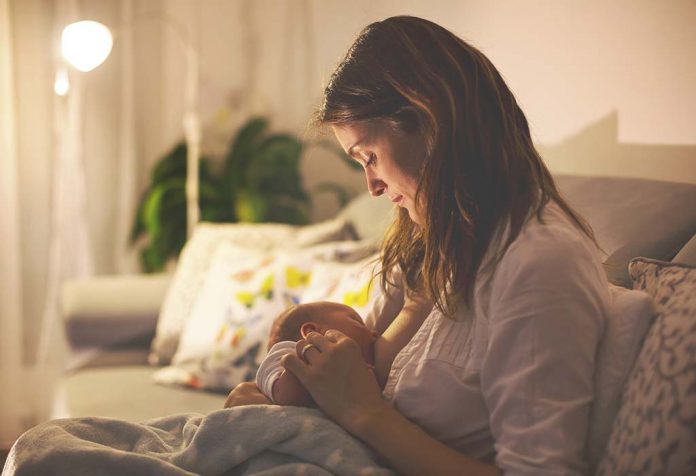 Last Updated on
I was waiting impatiently in the hospital bed for my first glance of my daughter. I had a C- section, and I was shown only the gender of my baby after the operation. I was so eager to see her face once I was shifted to the cabin! I asked the nurses to bring my baby from the nursery so that I could see her face. After some time, they brought the baby to me. Oh! She was so small, so delicate, so beautiful. A single glance of her face made me smile.
Then, the nurses kept her on my chest, and put my nipple on her mouth. She sucked it for the first time, and sucked perfectly. The moment was magical; how did she learn to suck it? The question made me wonder. How did she know how to suck a nipple so perfectly?
Now, the first day passed by with excitement and relatives visiting. The excitement of having given birth to an angel decreased, and the pain of the C-section increased. Nevertheless, I had decided to breastfeed my baby as early as possible. I had an inverted nipple on my left breast, so until now, she was having only from my right side. She didn't have the strength to pull and suck my left inverted nipple. Ouch, it was painful when the nurses pulled my inverted nipple with the vacuum sucker. It even bled, and was hurting me so much when I tried to feed my baby.
On the third day, I was discharged from the hospital. At home, there was no nurses, and I was by myself to take care of my baby. It was really painful to feed her from my left breast, so most of the time, I was feeding her only from my right one. After a few days, my left breast got heavier, and felt like stone. Now, even the touch of my cloth on it was hurting me. It was like adding more pain to the injury. I tried comforting it with warm water a few times, and it did relieve the pain for a few minutes, but it was not permanent. Tears rolled down my cheeks due to the pain. I was lactating, but was not able to feed from my left side due to the cut made in the nipple by vacuum sucker.
It was then that a lady whom I had hired for massaging me and my baby came to my rescue. She pressed and massaged my pained breast for almost an hour, until it became quite soft. I was relieved from the pain of my breast, but she advised me to feed the baby from both the sides alternately. Oh! The right side was comfortable, but when the turn of the left side came, I had to go through severe pain while my baby fed. After almost a week, she was quite strong to suck the inverted nipple out, but that didn't decrease my pain. So, my masseuse examined my nipple, and saw the cut. Then, after talking to my gynaecologist, I applied the prescribed ointment, and it took a few days for it to be relieved.
From then, breastfeeding has been quite a joyful experience for me. She is now 2 years and 4 months old, and still enjoys breastfeeding time. Now, most of my friends and family suggested that I stop breastfeeding. I just want to share this feeding time with my baby for one more year. After all, they are moments that only she and I can share.
Disclaimer: The views, opinions and positions (including content in any form) expressed within this post are those of the author alone. The accuracy, completeness and validity of any statements made within this article are not guaranteed. We accept no liability for any errors, omissions or representations. The responsibility for intellectual property rights of this content rests with the author and any liability with regards to infringement of intellectual property rights remains with him/her.