VBAC – What It Is and What it Takes One to Attempt it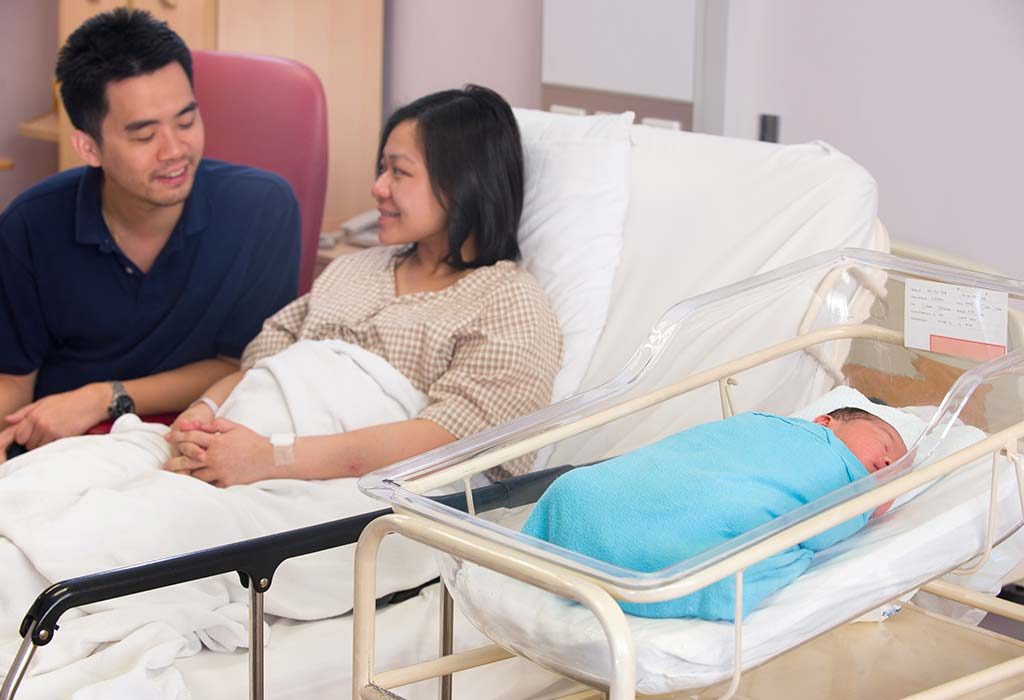 VBAC stands for Vaginal Birth After a Cesarean. VBAC has been very popular in the west, then in the Middle East, after which it has gained popularity in India as well.
What Are the Benefits of a VBAC?
VBAC has a lot of benefits due to which it is attempted:
1. Recovery Time
Being a mom for the second time, a shorter recovery time is preferred so that the 1st child can be taken care of. We can get back to our normal routine a lot quicker than in the case of a C-section (I hate getting back to the normal routine though!).
2. Subsequent Pregnancies
When you have a successful VBAC, your scar tissue doesn't get affected whereas with a C-section for a second time, the scar tissue is irritated and it becomes more prone to separating or infections which are great health hazards.
3. Confidence Booster
When the first C-section is unplanned, the mother becomes disappointed. However, a successful VBAC can definitely help boost the mother's confidence. It sure did wonders for me! Women going through a VBAC are closely monitored to prevent any sort of risks.
Who Can be Eligible for a VBAC?
The first thing your doctor will look for is whether the incision made for your C-section delivery was horizontal or vertical. Nowadays, vertical incisions are not that common anyway.
The most important aspect for eligibility is whether the mom-to-be has her heart set on the process.
Doctors will also check to see if the mom-to-be is experiencing a low-risk pregnancy. A pregnancy may be considered low risk when there are not many complications in the course of the pregnancy.
What to Do for a TOLAC
TOLAC stands for Trial Of Labor After Caeserean. The reason for me mentioning TOLAC instead of VBAC is because the fact remains that not every attempt can be a success but everyone can have a pleasant trial of labour. That is what is more important.
1. Set Your Eyes on The Prize
By this, I mean once you have decided to attempt a VBAC, set your mind to it. A lot of external forces will try to change your mind. Your decision should be final.
2. Choose The Right Doctor
Consult with different doctors before finalising who you want. Before choosing your doctor, remember this – a VBAC-friendly doctor is someone who will talk about the pros and cons of VBAC, the likelihood of a C-section only initially, someone who won't bring up the mention of an operation/C-section every consultation of yours. He/she will not give you a time-limit before the 40-week mark. He/she will be more confident in your abilities than you are. Such a doctor will ensure positive vibes both during the course of the pregnancy as well as when in labour.
3. Choose The Right Hospital
Sometimes even though your doctor may be pro-VBAC, your hospital may not be. Please see to it that both are VBAC-friendly.
4. Eat Healthy, Stay Healthy
Choose healthier food and a healthier lifestyle and take care of your overall pregnancy health. Only when your overall pregnancy is healthy will your doctor give you the go-ahead for a TOLAC. Coming to the end, whether a VBAC is successful or not depends on whether it is meant to be or not, so be prepared for what life has to give. I am not a professional; so if you're someone who is willing to attempt a VBAC, talk to your doctor about the pros and cons of attempting one.
Disclaimer: The views, opinions and positions (including content in any form) expressed within this post are those of the author alone. The accuracy, completeness and validity of any statements made within this article are not guaranteed. We accept no liability for any errors, omissions or representations. The responsibility for intellectual property rights of this content rests with the author and any liability with regards to infringement of intellectual property rights remains with him/her.