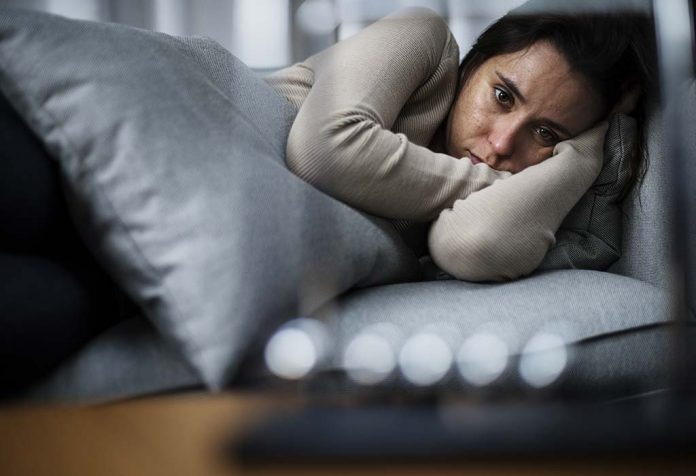 Last Updated on
I was slowly sinking into a depression after giving birth. Every morning, I woke up feeling tired and exhausted. My head felt dizzy and eyes so heavy to open. I wanted to lay in my bed under the blanket for the rest of the day. Being a working mother and breastfeeding my daughter, this was far from possible. So, every day, I struggled to start the day, complete the household chores and getting ready for work. I was unable to make anyone understand what was going on with me. I started shouting and getting angry over every little thing at home and also at work.
My husband tried his very best to make me feel happy but failed. Nothing was helping me. Celebrations or festivals seemed like a punishment for me. The worst was when I was unable to be a part of my daughter's 2nd birthday. Even at her 1st birthday, I was upset and my head was spinning. So, on her 2nd birthday, I decided to go to my work and didn't want to invite anyone. Her uncles and aunts were excited about it, and I got angry when I saw them at home. It was a disaster. I wanted to be left alone and they wanted me to be with them. After that day, I got more upset and was unable to do anything at work or home.
At work, I started to remain alone silently in my cubicle and seldom chatted with anyone. I was being singled out but cared little. I socialised less with the people around me. With the days passing by, the burden on my head started to increase. I was unable to perform any task swiftly and was tired after even a little task. I was not interested in any activities at work or at home. I looked upset and tired, and was so distracted that I made numerous mistakes and became very careless because of lack of energy. I was losing my efficiency at work and everyone around me was annoyed or tired of me. Everyone was noticing me, but I was in my own world.
At night, falling asleep was as difficult as it was to wake up in the morning. Only the thought of ending my life and the negativity of life and the world around me came to my mind. I never had sound sleep. My dark circles were growing darker and face looked dull, but I cared little to take care of it. I was getting thinner and my clothes were not fitting me, but shopping seemed to be more like a hassle. I was least bothered about what I was wearing. Every day seemed like a struggle for me. More than anything else, I was worried as I was detached from my child as well. I didn't felt how I should feel like a mother.
I just wanted to be left alone. Feeling irritated and fed up of life I stopped going to work without informing anyone. I stayed home and did nothing, and cared little about my child. I got more frustrated with every passing day. My in-laws took all responsibility of my child. I felt their anger against me and felt that they were all planning to kick me out of my house. With this fear, I went to work only to realise that everyone was conspiring against me to file a complaint. Realising the dislikes of my family and fear of losing my job, I was so anxious that the little sleep that I had also disappeared. When I asked my colleagues about the complaints, they denied. I felt they were lying. I started crying incessantly and telling everyone that I would lose my job. It was then I was diagnosed with depression.
It is said that depression is triggered with some traumatic events, but for some lucky people like me, who is blessed with everything that a normal woman desires for- a loving husband, lovely daughter, secured job, caring mother and supportive in-laws, it is from within, due to some dysfunction of neurotransmitters in the brain or hormonal imbalance. So now, even after 2months of medication and counselling, I am still yet to gather courage and confidence to face the world and start a normal happy life. But I am confident that I will.
Disclaimer: The views, opinions and positions (including content in any form) expressed within this post are those of the author alone. The accuracy, completeness and validity of any statements made within this article are not guaranteed. We accept no liability for any errors, omissions or representations. The responsibility for intellectual property rights of this content rests with the author and any liability with regards to infringement of intellectual property rights remains with him/her.