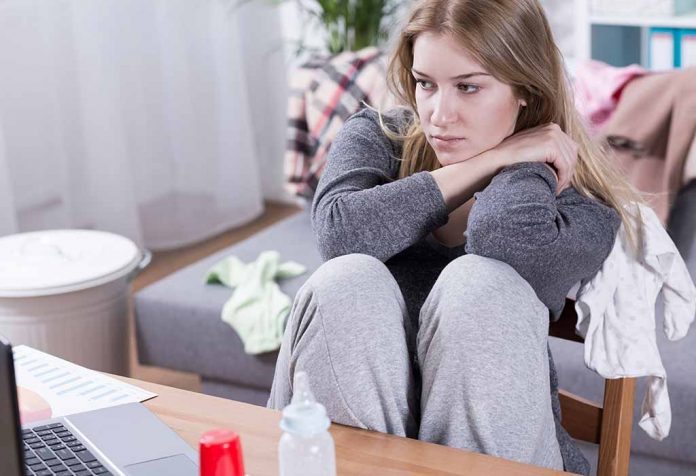 Last Updated on
As soon as you announce your "happy baby news" to your friends and family, one thing that you just can't stop coming your way is the endless advice and suggestions about what should and shouldn't be done by an expecting mother. No doubt this is important, but what no one advises about is in fact more significant. And that, dear mommy, is your postpartum care; physical as well as mental.
Its such an irony of life that the biggest happiness in a mother's life is also sometimes unknowingly associated with feelings of sadness, guilt, frustration, mental disturbance, fatigue, confusion and above all disappointment with oneself. In short, Postpartum Depression! Is this a kind of sickness to be ashamed of? The answer is a big fat NO! This is nowadays very common in new mothers and with small simple steps of self-care, it can be overcome to make this beautiful journey of motherhood- a memorable one. The mantra or the tips for the same are very general but are very effective.
A great start is like half of the victory achieved. Try and manage to wake up on time so that you can freshen up and have a hot cup of your favourite morning beverage before the baby wakes up.

Fix your meal timings and make sure you eat fresh, healthy and hot food. Give yourself fruity treats in between the meals as a refreshment.

Messy surroundings can help negative energy grow at a higher pace. So try to keep your place as tidy as possible. You can take help of your family or hire a house help for the same. Also, use bright coloured bedding and curtains and allow ample light in your rooms every time to help retain the positive energy.

Music therapy works like magic. Tune in to your favourite music channel or playlist while breastfeeding so that those long feeding sessions become less exhausting.

Read well to feel good. If you like reading, keep your favourite novel handy so that whenever possible you can sneak in to read a couple of pages. The basic idea here is to restrain your mind from wandering randomly towards negative thoughts.

Step out of the house, preferably for a walk in a garden or for a drive to a calm place nearby, for at least 15 minutes or more in the evening with or without the baby. This makes you feel confident and will uplift your energy levels after a hectic day.

Patience is the key. Don't stress yourself and the baby to get in a fixed schedule. It will take time for both of you to adjust with each other. Observe your baby and try to understand his/her cues and requirements, this will help you to understand what your baby actually wants and lessen your confusion.

Keep your baby busy. There is nothing more painful for a new mom to see her baby cry (even after a full tummy and a good sleep). Invest in colourful, slow-moving toys with soft music to keep your baby entertained.

Your comfort will solve half of your problems. Invest in nursing inner wears and clothes. This actually makes the breastfeeding comfortable and quick, not just for the mother but for the baby too. If needed you can also buy a feeding pillow.

Breastfeeding is a very exhausting process. Letting some other family member (preferably father of the baby) feed the baby expressed milk once in a while to give a refreshing break to the mother.

Tame those peaking hormones. Motherly emotions make you overprotective and possessive towards your baby. Trust and allow other family members to look after the baby from time to time. This not only develops their bond with the baby but will give you more time for self-care.

Real experiences are the best lessons. Talk to other mothers in your family and friend circle about their postpartum experiences and the problems they faced. You will be surprised to know the various issues one can face at this time, but such experiences will help you prepare for any difficulty you may face with your baby.

New father- new duties. Sharing and talking about these feelings and problems, especially with your husband is equally important. The strength induced by your partner's pep talk can sometimes create wonders. Knowing someone is always by your side gives an everlasting strength to boost your morale.

Practice makes perfect! You are new to breastfeeding and you as well as the baby will take time to learn it like a pro. Make yourself aware and trained before the delivery about the correct ways of breastfeeding (correct latch and feeding positions). Take help of videos available on internet. In case of serious issues, visit a lactation consultant immediately.

Never hesitate to seek help. Problems with breastmilk supply, latching issues with the baby, sleeplessness, not able to pacify or calm your crying baby, minor health issues with mother or the baby, weight gain, panic attacks, anxiety attacks, lack of support and help from family, feeling of extreme sadness or anger, extreme lowering of self-confidence, etc triggers postpartum depression. Always remember that giving birth and taking care of a new tiny human is an extremely complex and exhausting process, so if you feel any of the above-mentioned symptoms, taking help from a professional at the right time is the best solution. Do not hesitate to accept the problem and look forward to taking advised measures.
When in doubt, always remember the moment when you first saw that positive pregnancy test. Revisit the happiness you felt when you and your partner decided to bring this tiny bundle of joy into your lives. When in pain, always remember that this phase is temporary (so don't miss out on happy moments while you still can live those) and its gonna get better with time (so always stay hopeful and try harder to help yourself).
Disclaimer: The views, opinions and positions (including content in any form) expressed within this post are those of the author alone. The accuracy, completeness and validity of any statements made within this article are not guaranteed. We accept no liability for any errors, omissions or representations. The responsibility for intellectual property rights of this content rests with the author and any liability with regards to infringement of intellectual property rights remains with him/her.