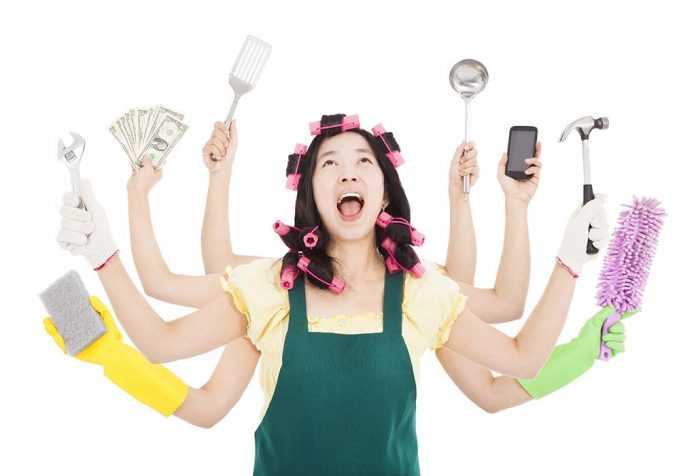 Last Updated on
A mother, well… it's a world in a word! Once you become a mother, the entire world as you know it changes. Days turn into nights, and nights into early mornings, without any sleep or without thinking about oneself. It is a known fact that when babies are born, the pain that a woman goes through is insurmountable, and the entire process is overwhelming and excruciating. And this journey continues throughout.
From the day my baby was born, till present, as I pen down my heartfelt experiences, I have seen my life transform into a full-time machine who has to be active 24*7. From changing diapers to giving her massages, from feeding her to bathing her, it's a full-time job that has no end or holidays. Yet, we mothers get to hear so much from people: you aren't following this ritual or that tradition, as if there is any time left to do any of that!
I something sit and wonder, why are only women are held responsible for caring for the young, or asked to sacrifice their career aspirations? If the male in the family works hard, he is called ambitious. But, if a woman has similar work ethics, she is judged left, right, and centre. It is the sad truth of some of the traditions here, but thankfully I am blessed to have parents who support intellect.
Nevertheless, we mothers know that we love our little ones more than ourselves, that is why we jump from the deepest slumber in a jiffy when we hear the sound of our child. We feed them; we provide for our family even though we might be empty-stomached. Yes, the struggle is real! I am not sure when is the last time I saw a new movie or even completed a TV series lately. There is actually no "me-time" for mothers. And, if you are like me, then you would even sacrifice your sleep for keeping up with your work.
I turn to my husband when I am exhausted, but with the plethora of work in this work-from-home model, he hardly has got any time left for taking care of our daughter. With new projects coming in, it gets difficult for him to take his eyes off his laptop. There are even days when I insistently have to feed him or urge him to sleep. But, when I look at him playing with our baby girl, there is a different kind of joy, and a sudden rush of dopamine. This feeling urges me to work harder for everything, so that Dad can play with Daughter, enjoy with her, and just relax before he gets back to work. If it is possible for me, I would just do all the work without bothering him for anything. With my mom being around, there are days when Dad and Daughter just play with each other without disturbing him for anything of her cranky routine.
I would like to be brutally honest with you: this journey, although beautiful, is very exhausting! Just think about it – managing work with a five-month-old is very challenging. In this time, one person who really helped me, nursed me, and kept me sane is my mother. Yes, she is truly an inspiration for me. She was also a working mother, mathematics professor, a home-maker, as well as an awesome human being. Throughout her life, she has beautifully handled both her personal and professional worlds, and till date, she is nurturing us to become better versions of ourselves.
During this lockdown, when we had no house help, a small infant, and tremendous amount of work pressure, she has shared the load in almost every aspect possible. She gives me strength to not only become a better mom, but also maintain my career aspirations. We talk about different tricks she used when I was young, and how she managed me with her work. We shared memories of my school time and her chase with work. Indeed, motherhood is not easy! It might look rosy from the outside, but it's pretty difficult in the real world.
I try to improve every single day. At one moment, you are thinking of creating a forecast plan to better identify the top performers, and the next moment, you are running to clean the bottles, sterilise them, and feed the baby. These are a few of the many things that we do on a daily basis, like cleaning, cooking, working on deadlines, and taking care of a baby. We do it with a smile, because at the end of the day, it is worth it! It is priceless to see my daughter playing with her dad, holding his face, kissing him. Her grandfather, who is a fitness enthusiast, now has cut short his cardio and takes extra precaution just to play with her and keep her safe. With a baby, you home changes completely. It feels happier and warmer!
Disclaimer: The views, opinions and positions (including content in any form) expressed within this post are those of the author alone. The accuracy, completeness and validity of any statements made within this article are not guaranteed. We accept no liability for any errors, omissions or representations. The responsibility for intellectual property rights of this content rests with the author and any liability with regards to infringement of intellectual property rights remains with him/her.