My Story of an Exciting C-section for All Anxious Mommies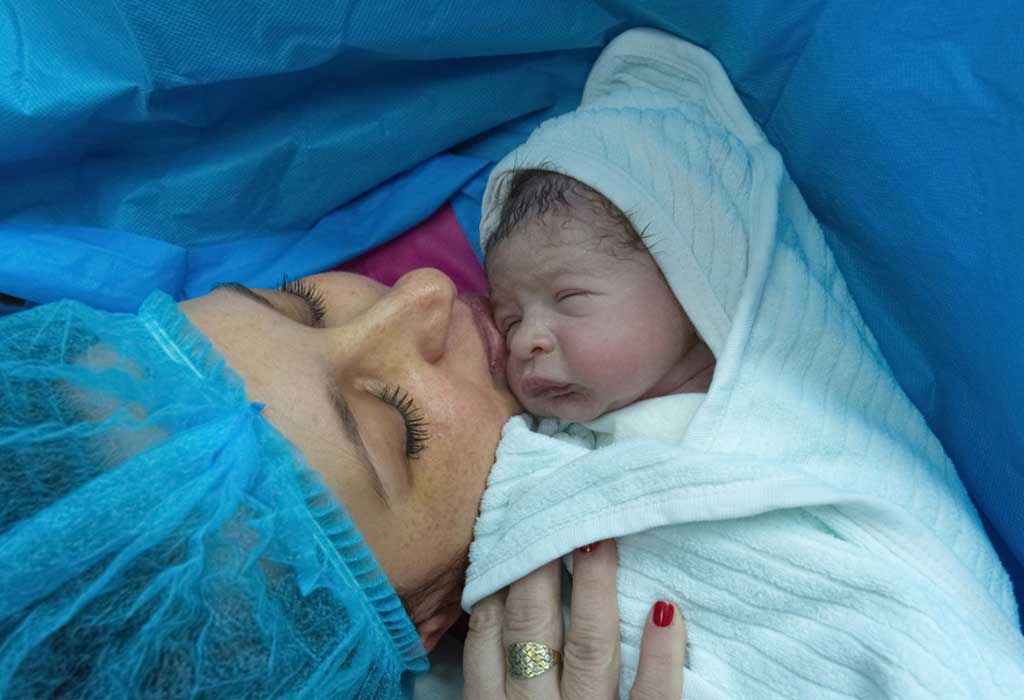 Generally, surgeries are thought to be scary, lying on a bed, not having any sensation, a region of your body being cut open, and some instruments going in and out of your body. However, for me, my C-section was an exciting and fun-filled journey, the story of which I would like to share with all new mothers or going-to-be mothers out there. Yes! You read it right; my C-section was indeed fun. I hope this story can relieve the tension of some of the expecting mothers.
Pregnancy is never an easy journey. Some women have a smooth one, while others bear the impacts of pregnancy, like vomiting, pain, nausea, etc. Luckily, my frequency of rushing to the restroom and the sink was very low. But my gynecologist always said, "Pregnancy is unpredictable, and one cannot be confident about anything until delivery." For a smooth pregnancy like mine, the delivery was a surprise. I was convinced that I would have a normal delivery, but exactly after 38 weeks and five days, I was shocked when I had to be taken for an emergency C-section. My amniotic fluid was very low (though I never felt the leakage), and the baby was in breech position. Thus, I landed up in the
Operation Theatre (OT).
I was anxious before entering the OT like any other person who would undergo surgery would be. I was being prepared for the surgery, and when the time came, I was taken to the OT in a stretcher and asked to sit on the OT table. Hold tight and read! Now the fun part of the story begins. I knew spinal anesthesia would be given, and I also heard that these injections could be painful. I held on tightly to a pillow given to me and could feel a needle pricking into me. When the second dose was supposed to be administered, I started moving, thereby disallowing the nurse to inject me. The assistant held me tightly, and finally, I was given the injection. Then they tied my hands up as I lay on the table. The numbing process was very quick; suddenly, you didn't feel your legs at all. I was amazed by how anesthesia worked. The doctors entered the OT and started talking about how to make the incision. I was shocked to hear that both have different opinions about that. There was a screen in front of me, so I could not witness the operation; however, their discussion was intriguing, scary, and amazing. They discussed how they would carry out the procedure. In just 10 minutes, my baby was out, and that loud cry of the baby brought tears to my eyes. As the anesthesiologist gave me the news that a baby girl was born, my entire life seemed to be different in a minute.
The baby was taken off me to record certain parameters and for a cleanup. In the meantime, doctors were continuing to remove the placenta and clean me up. That was when I felt like a lab rat, as there was a serious discussion about some outgrowth present at the opening of my uterus. They discussed digging deeper to find more about the outgrowth.
At this point, I was worried, and to keep my anxiety levels low, the doctors started interacting with me. Knowing my husband and me well, my gynecologist joked about not grooming my child like us. Though I was a little anxious, I was still feeling on cloud nine to become a mother to a wonderful baby girl. I was looking at the monitor, which showed that my heart was doing great. I was smiling continuously; I was amazed by the whole process, where I did not feel a thing. Later, they brought my baby to me, and as my hands were tied to the table, I could not touch her, but I managed to peck a small kiss on her cheeks. My procedure nearly took one hour to complete. Finally, I was stitched up and taken to the observation room.
The numbing effect, the discussions, the interactions, the baby's cry, my first kiss, everything was just so exciting and overwhelming for me. Some women might connect with my experience, while others may have different opinions. However, in the end, all that matters is holding your bundle of joy in your arms – the most precious moment in a women's life.
Disclaimer: The views, opinions and positions (including content in any form) expressed within this post are those of the author alone. The accuracy, completeness and validity of any statements made within this article are not guaranteed. We accept no liability for any errors, omissions or representations. The responsibility for intellectual property rights of this content rests with the author and any liability with regards to infringement of intellectual property rights remains with him/her.