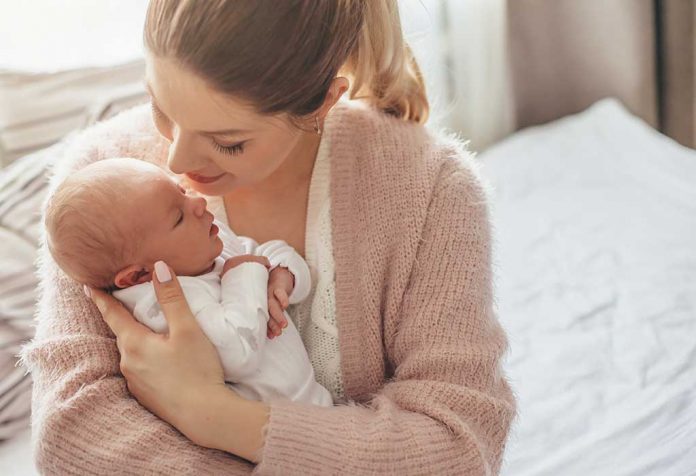 Last Updated on
My journey towards motherhood was full of joy and pain. I felt overjoyed because I was going to be a mother for the first time and didn't have much experience of it. When I first came to know about it, I had mixed feelings. I was scared as well as overjoyed. Our body sends so many signals and so many changes occur both physically as well as emotionally. I used to feel nauseated and I didn't know the reason for it. I should state one thing, I am a working woman and was brought up as a pampered kid with no distinction between boy or girl. So, after my visit to the gynaecologist, I was recommended an ultrasound scan. My inner soul smiled on seeing the words on the report. It said, "tiny foetal pole with the heartbeat of 140 detected". A tiny human was really inside me and his/her heart was beating. I called up my mother and broke the news to her first.
Everyone was so happy and even though I am an adult, you can call me an adult child. I can take care of myself, but taking care of someone so tiny was completely a new lesson for me. I experienced morning sickness, dizzy spells, mood swings, food cravings and other common pregnancy symptoms. My mom told me that these things happen and will get better by the end of three months.
Some ultrasound centres allowed my husband to come along, and it felt that it made our bond even stronger. Once I had gone for a double marker test and the radiologist told us that we would have to wait as the baby had placed his hands on face. That day I came to know that my tiny human moved inside me and didn't stay in one position. I was so naive that I didn't know anything about babies and was going to be a mother. I used to laugh at myself for not even knowing the basic. One more thing changed; I had never liked mangoes but during the third month, I devoured them. I even dreamed about eating them.
Things were going smoothly and I waited to hear my baby's movements. And my little one started moving about the end of four months. Initially, it felt like a flutter of a butterfly then slowly it felt like pulsations. And in about 6 months, I could feel the strong movements. My baby's movements made me wonder if he/she was feeling happy moving inside. In so little space, maybe he was exercising. I used to laugh at this thought.
I used to eat so many sweets, my husband had brought chocolates from London and I finished them off in a month. I used to ask him to take me to sweet shops in the neighbourhood and then later cry about my weight gain. But my sadness was temporary and nothing in the world deterred me from having more sweets.
A tragedy happened in about five-and-a-half-months, when I lost my mother. So I was going to be a motherless mother with no idea of raising a kid. The thought itself dumbstruck me. I took my mom's life for granted and never thought that she could leave me alone. In this time, my relationship with the rest of my family members strengthened.
At the time, everyone knew, my baby will be the reason for hope and smile for my dad and siblings. So I needed to take good care of him.
My mother had visited me at the beginning of the fifth month and she complained that my baby bump was not visible. I used to laugh at that and say, "It's there." Then she used to tease me saying, "Is the baby moving? Let me check." I used to run away from her. These were the last memories of my baby with my mother.
Time passed and my dad came to stay with me for a while. My dad came to live with me and discipline made way into my life. I went for evening walks, I exercised and I ate fruits. My daily routine had fallen well into place. I went to buy a mixer with my dad when I was seven-and-a-half-months pregnant. And then homemade beetroot juice, carrot juice, and orange juice also added to my platter. All-day long, I used to eat this and that, everything healthy though, and my dad took care that I got all essential nutrients. Maybe after passing away of mom, he didn't want to lose me or my child and we even went to spiritual lessons for a few weeks. Although I used to get bored there, dad told me that it would be good for the baby so I didn't complain.
I had followed one app to monitor my baby's progress and used to see it once a day to know how much my child had progressed. Sometimes it said that my baby has hair and sometimes, it said that he could hear and has nails and he can hear. One day, I read that my baby's facial characters were fully developed. So from it I knew, 40 weeks was the maximum duration. It also said now your baby weighs like mango, and then papaya, then maybe cabbage and the last was watermelon.
My husband was very cautious, as I used to walk sometimes like a lost person due to several overwhelming emotions running through me. He used to keep a check that I don't bump into people. When I used to ask him, if I have become fat, he used to say 'no'. He lied, but it made me happy. He was very supportive in the last days. He stopped listening to loud music for our baby, a sacrifice., which I used to laugh at. He talked and played with my baby bump. And I used to feel the movements. I went to the office, till the last day, my husband was cautious and he said the less the people knew, the better. So he used to tell me to wear loose clothes. But I wanted to irritate him, so I never listened to hi. But once around in the fifth month, a senior approached me and congratulated me, and asked me which month I was into. I felt both happy and a bit uneasy, that day I decided to wear loose fitted clothes.
With each passing day, it became more and more apparent that I was pregnant. So advice from people flooded from all directions. Some colleagues offered to bring clothes and other items required. I was asked to prepare a bag for the hospital and what to eat after delivery. It all helped later on.
During my visit to the gynaecologist in the 37th month, my husband complained finally to her that I was eating too many sweets and not going for a walk. So I was asked to follow a walking routine of 40 minutes, very strictly now for normal delivery.
As we returned, I obeyed my hubby and we walked for about an hour. When I said I couldn't walk anymore, he used to ask me to take a few more rounds. And then I felt something moving down inside me.
My baby boy was delivered two days later and we attribute it to that walk. I make fun of my husband that if he had let me chill and relax, my baby would have been born a bit later.
Birthing was a nice experience, and seeing my baby for the first time will always be a memorable experience for me. It can't be described in words. It was a rush of so much happiness that I had never felt in my life before. And I pledged to take good care of him just like my mother took of me!
Disclaimer: The views, opinions and positions (including content in any form) expressed within this post are those of the author alone. The accuracy, completeness and validity of any statements made within this article are not guaranteed. We accept no liability for any errors, omissions or representations. The responsibility for intellectual property rights of this content rests with the author and any liability with regards to infringement of intellectual property rights remains with him/her.