The Biggest Cliché and Struggles About Breastfeeding That Some Mothers Face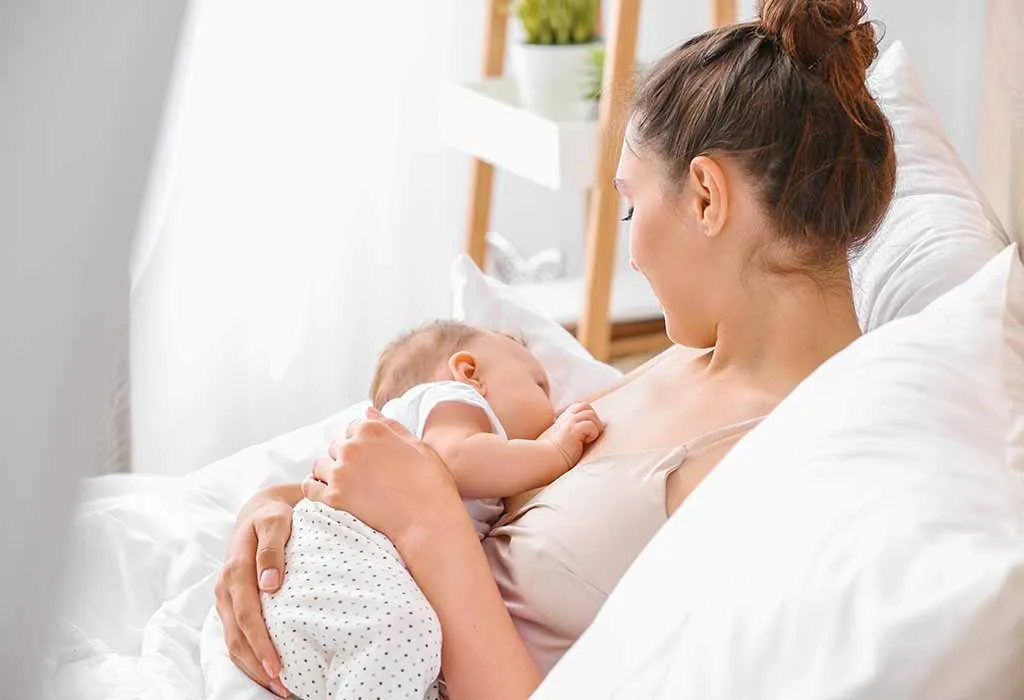 Hello mommies, especially moms of the cyber age. Here's a small walk through my breastfeeding journey.
To some mothers, breastfeeding is a cakewalk. But, it wasn't the same in my case. After Aarushi (my baby) was born, the lactation consultant visited me daily for three days and taught me new positions and techniques of feeding and helped my baby latch well to my breast. It was that time when I had undergone a C-section and the whole bunch of painkillers didn't allow me to milk well.
I was really low on milk supply even two months after Aaru was born. My mother did take very good care of me and my baby, but something was missing on my part. I became emotionally weak, I fought for days and sat for hours to feed her: just because I wanted her to suck more and signal my brain to produce more milk to nourish her. I had backaches and sleepless nights because: if your baby isn't full, they will be cranky and won't get good sleep.
I used to feed her formula twice to thrice a day. But, the pace with which we feed was not good for her as she used to crave continuous sips of that milk (which comes naturally when the nipple is in the mouth). Then, to overcome this; my husband bought a bottle when Aaru was two months old. This overcame my problems a bit, but again I feared that if she starts bottle feeding she will lose the art of sucking from my breast. Also, doctors say no to bottles. I felt bad for Aaru as formula breastfeeding would hamper her digestion. I felt like a failed mom.
On the day of her vaccination, I discussed with her pediatrician; he prescribed me some tablets; which I had thrice a day. That proved a boon to me! But I lost a lot of hair after consuming that (though the doctor didn't link hair loss with that tablet). But even Aaru used to shed hair in her caps (since she still was breastfeeding in some quantities). I also got suggestions from people and maids around me that, lactating mothers need to drink a lot of fluids.
So, Pro tips for you mommies:
1. Don't be stressed. If you can take good care of your baby and protect him/her; you are the world's best mother.
2. Drink lots of water.
3. Mash your food well in dal or vegetable gravies and have it; that will ease your digestive cycle and your body will produce more milk in that way.
4. I had brought a breast pump: but it was painful to extract milk from it. So thanks to Aaru that she didn't give up on me and improved her sucking skills.
5. A feeding pillow helps a lot with baby positions on your lap; so go for a good one.
6. There are a whole bunch of good foods that help in milk production. Some of which I used are Shatavari in milk, oats in milk, dals, bajra or jowar rotis, jaggery, gum laddoos, and sometimes methi soaked in water in the morning.
7. Eat well! Though I didn't schedule my meals well because I used to sleep when Aaru slept. But, eat well. Chuck the weight issues, you can reduce that eventually; but your baby needs nutrients from you. So don't bother about weight management.

1 wow-factor: Babies will start having solids when they turn six months old; that will reduce two cycles of breastfeeding. Solids will nourish your baby in return and hence your struggle will reduce a lot.
More than a blog, this is a story that I wanted to write and preserve. I cried in front of God and said, you made me a half-mom. I didn't imagine I would overcome this problem. It was late happiness for me, but I love breastfeeding her now at least till she is a year old. I'll continue doing it. Yes, I had a dream that my milk will leak; that still didn't happen. But I'm happy that my breast became full within a gap of three hours.
Thanks for reading ladies.
Lots of love and power to you mommies!
Disclaimer: The views, opinions and positions (including content in any form) expressed within this post are those of the author alone. The accuracy, completeness and validity of any statements made within this article are not guaranteed. We accept no liability for any errors, omissions or representations. The responsibility for intellectual property rights of this content rests with the author and any liability with regards to infringement of intellectual property rights remains with him/her.