Some Simple Beauty Tips for You This Summer to Look Fresh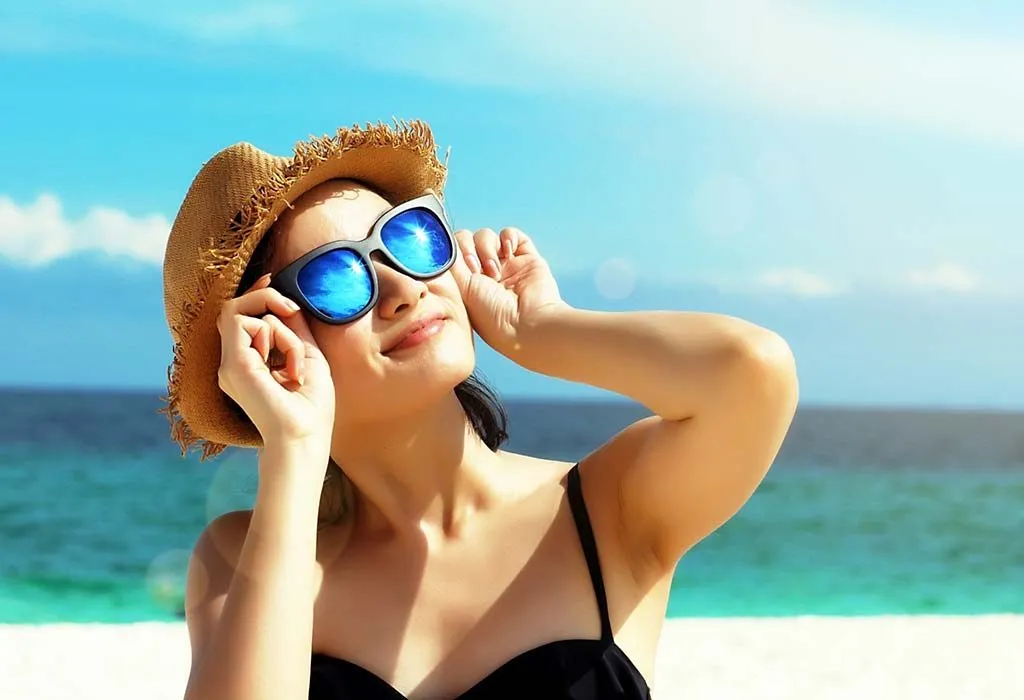 Is there any way to cool down the body heat and temperature as well this scorching summer? The AC's are on their full blast and all the fans are on,but you still can't seem to stay cool during this summer heat wave!Certain minute to-do's and we all can beat this broiling burning heat, that too ; budget friendly .Here we go..
1. Keep Yourself Hydrated Throughout The Day
It is necessary for you to keep yourself hydrated throughout the summers otherwise you would start feeling nauseous and dizzy throughout the day. Therefore, it is always advisable to inculcate food products in your diet that are rich in water content such as watermelons, muskmelons, tomatoes, lettuce, broccoli and a plethora of others. These not only help you to keep up with the water concentration in the body but also help you to stay healthy.
2. Apply Sunscreen Daily Before Going Out of the House
Make sure that you always apply the sunscreen whenever you go out of the house so as to protect your skin from getting tanned and shielding it from the UV radiations of the sun. However, you need to take which sunscreen lotion you are applying on your skin as every skin type needs a different SPF sunscreen which largely depends on the colour of your skin. Also, ensure that you never forget to keep this regime in your daily routine if you are skin conscious.
3. Carry Paper Wipes With You Wherever You Go
There might a time when might be sweating heavily and feel a burning sensation on the skin, and for such times, keeping a small packet of face wipes proves beneficial. There are several brands available which provided skin wipes in the market that ensure that you face keeps fresh even when it is exposed to dust or pollution or the severe heat of the sun. Use these wipes and we are sure that you would feel a sigh of comfort after using this remedy.
4. Clean Your Face Regularly
Make sure that you clean your face from time to time after you come back home drenched in the dust or pollution throughout. Use a foaming cleanser to clean your skin so that it does not end up getting harsh on the skin. Moreover, people with dry and sensitive skin should use oil-based cleansers so that their skin does not get over dry with regular washing. You can also use cooling sprays in case you have severe acne or other skin problems instead of the foaming cleanser. Keep a small spray bottle handy with you whenever you go out in the heat and sprinkle water in case you feel dehydrated.
5. Remember To Exfoliate Once Twice In A Week
With too much sweating, your skin tends to become oily and sticky and attracts lots of dust and pollution particles which might settle in the skin pores if not cleaned properly. Moisturising is another step which needs to be followed as this would prevent your skin from getting dry or losing its softness. Exfoliation will help your skin to minimise the open pores, and remove the dead skin cells which might be causing great damage to the skin. Also, follow a good diet plan which includes fruits rich in antioxidants such as strawberries, organs, etc., so that you feel fresh from inside as well.
6. Make Sure You Exercise On A Regular Basis
The season doesn't matter but the fact that what you are doing to keep yourself healthy. Exercising always you feel better about yourself, and the sweet calm after you perform the workout is unmatchable. Not only this, the body toxins come out as you sweat out while exercising. So, make sure that you exercise for every 30 minutes daily if not more so that you are able to maintain your health and keep your mood fresh. Moreover, you will surely notice that you start glowing automatically due to the intense workout regime after some time. If you feel like you always indulge in activities such as swimming during the summer months which would keep feeling fresh but make sure that you always apply a sunscreen beforehand so as to avoid tanning.
7. Wear Dresses In Light Fabrics
The best fabrics for summer months seem to be cotton, chiffon, etc., which tend to soak in the sweat and keep it breezy and fresh. Avoid wearing synthetic clothes during summer months as this would cause skin irritation and wouldn't even be able to soak in the extra sweat. Thus, always keep a check on what you are wearing so as to avoid any uncomfortable situation.
Hope you all have a fun summer! Do Take care of yourselves this raising mercury! This was first summer chapter, many more to come…Do like and Follow!
Disclaimer: The views, opinions and positions (including content in any form) expressed within this post are those of the author alone. The accuracy, completeness and validity of any statements made within this article are not guaranteed. We accept no liability for any errors, omissions or representations. The responsibility for intellectual property rights of this content rests with the author and any liability with regards to infringement of intellectual property rights remains with him/her.