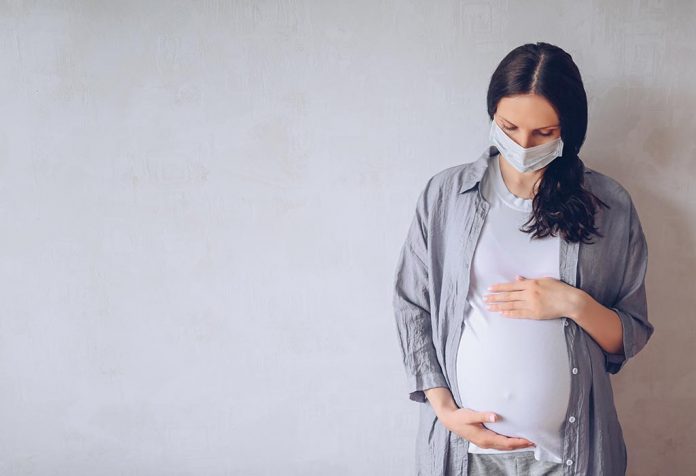 Last Updated on
I am pregnant. I was not exactly ecstatic to see the two lines that appeared on the home pregnancy test stick. Given the previous abortion, my husband and I had decided to keep our fingers crossed until we got the confirmation after hearing our baby's heartbeat. The last time we had to do an abortion. Definitely, it's not a good start for anyone who is ready for motherhood. Thankfully, this time around the little one decided to stick with me and we could take a sigh of relief.
I was going to a mommy. Really! So here begins the story of my pregnancy.
THE FIRST TRIMESTER (Hushh-Hushh)
We had shifted to a new place and I was 1.5 months pregnant when I learned about the pregnancy. But I had decided to keep it under wraps until we had crossed the first trimester-mark. Like any other traditional Indian family, we had not told anyone, except for my parents and in-laws. One more thing that I had to keep it to myself and in my stomach along with my little one was this news.
It was hard to keep the good news to myself, especially around my colleagues and friends. Patience, my dear patience! I realised that I would tell this to myself for the coming 8 months.
THE SECOND TRIMESTER (The Big Revelation)
Finally, in the second trimester, I got to share the good news with people close to me and they were happy and thrilled. My colleagues started taking extra care of me, and I could take advantages like keeping the carpool waiting, breaking the canteen queues, making that lazy husband do house chores and be cranky occasionally without feeling guilty about it. Talk about the perks of being pregnant!
Meanwhile, I had to let go off a project opportunity, offering me bigger responsibility. Nevermind, nothing mattered to me more than my baby. Leading a project could wait, I decided!
Everything was going smooth. I was having a good time, enjoying my space in my new home. The little fellow inside me was cooperating nicely, my baby bump had started showing. I could eat anything without bothering about my weight. I did not feel nausea or anything and mostly felt good except tiredness in the evening. I thought it was cool and that being pregnant was not as bad, was it? Lucky me!
THE THIRD TRIMESTER
One fine day, my dear colleague came looking worried and talking about some virus called coronavirus, which was spreading fast, affecting so many lives and taking them away. Don't be so dramatic, I said to myself. I told myself and my little one that we were perfectly safe and that it would vanish before it could reach India. Pregnancy makes you some weird kind of confident.
Cut to the mail suspecting a COVID-19 patient in the next building, where I work. It slowly triggered the panic button inside me. Panic was spreading fat than the virus itself. Flooding the news channels and WhatsApp.
A few days later, we were to find ourselves locked inside our homes banging thalis and lighting diyas. What was happening? Really? The whole world was shut. How could this be possible? That too when I am pregnant – those were my thoughts!
I was bitten by the 'WHY ME' bug soon after. I used to be petrified of those prenatal visits to my doctor. Staying at home took a toll on my exercise and walking routine and whatnot!
My parents had come to visit us at our new place and there I was stuck between wanting my space and care at the same time. After all, I had just started to live independently with my husband and didn't want to miss all the fun before the two of us became three.
This made me cranky, emotional, and impatient but I was enjoying the comfort at home when my parents and the rest of the world was busy doing the dishes. And yet, everything started bothering me. Right from the taste of food to lifestyle in general. Nothing was suiting me. How can I NOT want my own parents? Am I that selfish? I felt guilty and sad at the same time. It made me boil from the inside and of course, adding to my temper was the Indian summer.
Meanwhile, I was also suffering from strange bouts of cough at night which was apparently pregnancy-induced. No matter what I ate or avoid, nothing worked. I remember getting up in the night and coughing uncontrollably and wondering if I had coronavirus. It could happen and I have to protect my baby, my poor baby. I had become the ultimate coronavirus 'worrier'.
One thing is for sure, out of all the feelings in the world, worrying for the baby takes precedence when you are pregnant and I guess it sticks with you for the rest of your life.
Did I mention about the cyclone that hit Maharashtra? Yes, that destroyed the garden in our front yard. The one thing I felt lucky to see early morning. Officially, it was the WORST time to be pregnant.
It took me days and many sleepless nights to wrap my head around this new normal!
But I can tell you one thing all lovely moms-to-be, we cannot change the pandemic but we can change our perspectives. Embrace it, acceptance is really the key here. Take a deep breath, smile and let it reach it to the little one inside. Your baby will smile too – won't that b a good feeling? Go ahead and flaunt your belly around the house. Eat homemade healthy food. Paint, sing, plant, knit, cook, and meditate.
Let the estrogen in your body do its job. You, me and the lil one inside will come out to be mentally stronger than ever in a world with lesser traffic, cleaner air and water, healthier food and increased sensibility across people, neighbours and nations.
After all, there is a silver lining if you zoom-in a lil bit.
Disclaimer: The views, opinions and positions (including content in any form) expressed within this post are those of the author alone. The accuracy, completeness and validity of any statements made within this article are not guaranteed. We accept no liability for any errors, omissions or representations. The responsibility for intellectual property rights of this content rests with the author and any liability with regards to infringement of intellectual property rights remains with him/her.