Precarious or Protective Parenting – Which One Do You Think is Right?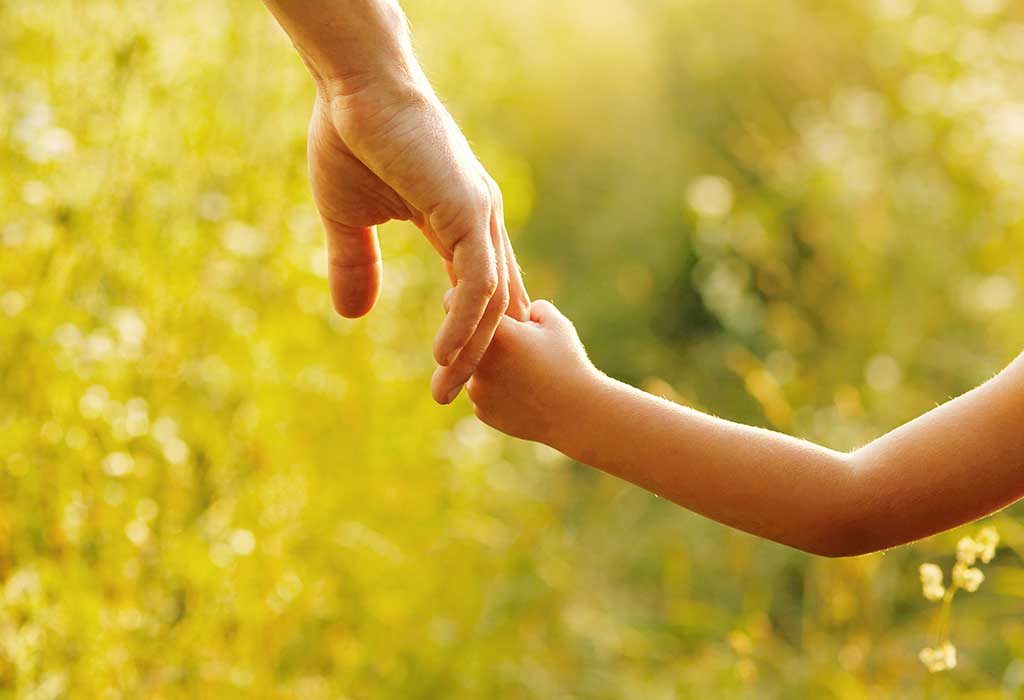 "How dare you click pictures of my daughter!" My husband yelled ruthlessly at our newly appointed maid. She had joined a few days back as a temporary replacement for my regular maid.
I found her behaviour weird since day one but I somehow shrugged off my doubts as overthinking. She was punctual at work and appeared alright. I didn't like her work much but we all are used to our regular maids and when someone new comes in, it does take time for both parties to get used to each other.
She always praised my two-year-old toddler and spoke to her passingly every day. My enthusiastic and talkative kid is very keen about people's whereabouts and their lives. She makes conversation on every possible subject and object she can find and the maid was no exception to this regime of my daughter.
Generally, all of us get startled and amazed by the IQ, EQ, and SQ of this generation of kids. Children these days are so attentive, alert, and advertent that it is difficult for them to miss out on any kind of an alarm. Their sixth sense is somehow very active and therefore I feel we should trust their instincts more than ours.
That day after finishing her work, the maid walked out of the kitchen to leave and I was in the kitchen waiting to hear the door close behind her. My husband was in the bedroom reading something and my kiddo was watching TV in the drawing room. After a while when I did not hear the door unlock, I went out to check and the maid was taken aback to see me suddenly. Immediately my kiddo stated, "Aunty has taken my picture."
I was shocked, angered, and scared all at once. A thousand thoughts ran through my mind as to what she could do with the picture. It is often observed that our mind always flashes the worst consequence of any action rather than the best. I was no exception to this. Amidst all this, not knowing how to react, I simply told the maid to delete the pictures as we do not like her being clicked by others since she falls ill. "What a lame excuse!" I realized immediately but till then the words were already spoken. Upon deliberation, I felt I said so because I did not want to hurt her feelings as she might have just clicked the picture out of admiration. She quickly deleted the picture and left the house baffled.
Soon my husband walked into the scene. I was still in a state of shock and I blurted out the incident to him. Being an absolutely possessive father, he was fuming with anger and his face turned red. I had a feeling he might even slap if anyone came across him then. In his fit of rage, he went to the neighbor's house and yelled at the maid and asked for her phone. Meek and mellow, she handed over her phone and poorly explained that she had clicked the picture only because she found our daughter cute. However, my husband was unfathomable. He found the pictures in the 'Deleted' folder and gave her a piece of mind once more.
We had a huge argument over the way both of us dealt with the situation. He felt I was too soft towards her and what she did was a huge crime. Whereas, I felt he was too harsh as we really did not know her intentions. Over the next few days, I was reminiscing a lot and many questions surfaced my mind. What if she had no negative intentions? What if she merely adored my child and hence took a picture? Or what if she had dark intentions? What if she misused the pictures? After all, I didn't know her at all! I was totally exasperated due to all these thoughts. Hence, I finally concluded that after everything is said and done, "It's better to be safe than sorry!"
Obviously, the maid did not show up after that day; and searching for a new one was a pain but I was contented by the safety of my child. However, I also realized that when it comes to loving, caring, and safeguarding your child, no parent is right or wrong because he/she only wants his/her child to be safe. Yet, I would really want to know other dimensions of this scenario and the probable reactions. How would you have tackled the situation, had you been in my place? Would love to hear from you all. ☺️
Disclaimer: The views, opinions and positions (including content in any form) expressed within this post are those of the author alone. The accuracy, completeness and validity of any statements made within this article are not guaranteed. We accept no liability for any errors, omissions or representations. The responsibility for intellectual property rights of this content rests with the author and any liability with regards to infringement of intellectual property rights remains with him/her.