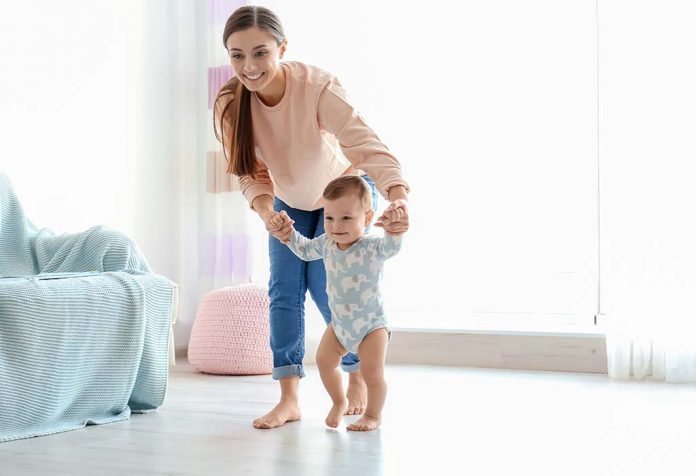 Last Updated on
Having a baby changes you from top to bottom. It changes you physically, emotionally, and mentally. I am not a professional blogger, but I just felt like writing down the story of my life from being single to married to now being a mother to a one-and-a-half year old. It feels like everything happened so fast that I didn't even realize how life changed so drastically.
It feels like yesterday, when I was just a daughter to my parents who gave me everything I wanted in my life, be it right clothes, good education, and a safe environment. But like every ordinary child, I complained a lot too, such as saying that you love my siblings more, you give her more than you give me, and the likes. Then one day I got married but to be honest, it was not a forced marriage; it was a love marriage which was arranged and had its climax.
I got married to the person I loved and had an exciting life. But like an ordinary married woman, I complained a lot; mother-in-law has a backward mindset, and my father is very loving but is a male egoistic person. I had lots of complaints.
When I got pregnant, it was a period of struggle for my husband and me because of the financial crunch. But during pregnancy, my son started throwing tantrums. I had unwanted pain now and then. I experienced mood swings and whatnot. I was admitted to the hospital thrice during the ninth month of my pregnancy. Then finally came the day, when my son was born after 26 hours of artificial labour pain, and still, he came out through a c-section.
Now my son is one-and-a-half-year-old, but my life has changed drastically. From being a lazy person to a mother who has to feed her son in every 2 hours, I am no longer who I used to be. Everything was new to me, and during that time, the most challenging task came in my life (which I guess most new moms face).
I was physically and mentally tired during the hours of labour, and it was even more challenging because my child was born with an average weight. The worse was that everyone around me was there to lecture me about the Do's and don'ts during the first 40 days. But at the same time, no one was there to give me a helping hand. And every other person came and said to me that my child is weak. The only thought that I had at the time was that if they couldn't help feeding my baby, the least they could have done is clean his potty and took his care during that time.
I want to tell all ladies (and men) out there, that never compare your child. I never do that! Have a simple mindset; if my child is weak, he is my child, and no one has to feel pity for him. It's okay to have an underweight child and what's not okay is letting people remind you that. We, as a parent, should always try and give our 200% to make things better for our child, and no one apart from the parent has the right to question your parenting style.
Secondly, you have to pull your socks to bring up your child as sleepless nights become one of the everyday routines of every mother and father's life as well because the struggle is for both of them.
Initially, I was completely drained as I had no support from anyone, but I still loved him a lot. Everyone used to tell me that it is just going to be for a few days, but nobody told me the few days would seem so long. In a few months, my child started sleeping for more hours at night, which gave me some good night sleep. But then, another struggle of my life began; my son started crawling (which is a good thing), but he used to fall from the bed now and then. It became a matter of concern for me, but in some time, I was able to manage.
Soon enough, my baby achieved another milestone – walking. My son started to walk and go here and there, sometimes in the bathroom or the kitchen. And things became more difficult. His milestones also started creating emotional ups and downs.
I will write more if you like my story. Do let me know, and I will talk about the current challenges and fun moments. And things you can do to make life more comfortable with a toddler. Until then have a good day!
Disclaimer: The views, opinions and positions (including content in any form) expressed within this post are those of the author alone. The accuracy, completeness and validity of any statements made within this article are not guaranteed. We accept no liability for any errors, omissions or representations. The responsibility for intellectual property rights of this content rests with the author and any liability with regards to infringement of intellectual property rights remains with him/her.